The investigation into Nora Fatehi's role has begun after the Enforcement Directorate listed Jacqueline Fernandez as a suspect in Sukesh Chandrasekhar's 200 crore money laundering case.
Nora Fatehi, an actor and dancer, arrived at the Enforcement Directorate (ED) office on October 14 to participate in the inquiry pertaining to the same criminal case.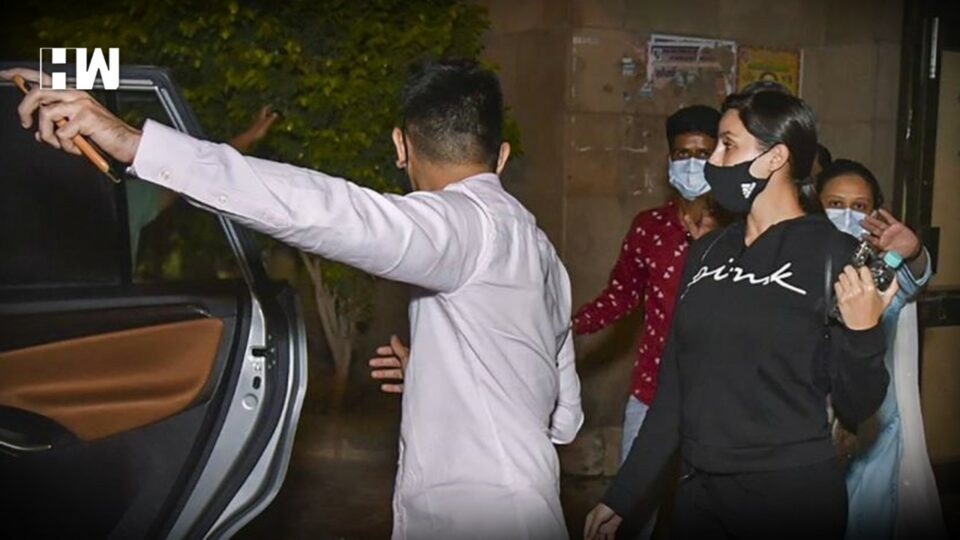 In connection with a Rs 200 crore extortion case, a Delhi court has sentenced Sukesh Chandrasekhar and actress Leena Maria Paul to three days of ED detention.According to the story, the police reportedly questioned the Street Dancer 3D performer about her interactions with other people, including who she spoke to, where she met them, and what presents she received.
They were detained in connection with an extortion ring operating out of a jail in Delhi in accordance with the Prevention of Money Laundering Act (PMLA).
She was reportedly working with the investigators, per ANI.
Nora was questioned on more than 50 different topics, such as what presents she received, who she spoke with, where she met them, and so forth.
She claimed that she and Jacqueline had separate conversations with Sukesh Chandrashekhar.
Highlight of the event
Additionally, the agency noted that Nora claimed his (Sukesh's) wife spoke with her for a nail art event and subsequently frequently called her.
She received a BMW as a gift.
She added that she was unaware of Sukesh's criminal history and that he primarily spoke with her manager and cousin rather than her.
In a previous court filing, Bollywood actress Jacqueline Fernandez stated unequivocally that she finds it astonishing that Norah Fatehi, along with a few other famous people, was duped by primary defendant Sukesh Chandrashekhar in the Rs 200 crore extortion case.
According to the Delhi police, Nora insisted that she and Jacqueline were speaking to Sukesh Chandrashekharindividually and that she had no relationship to any of them.
According to the police, she also mentioned that Chandrashekhar's wife had phoned her frequently after speaking with her once for a nail art event.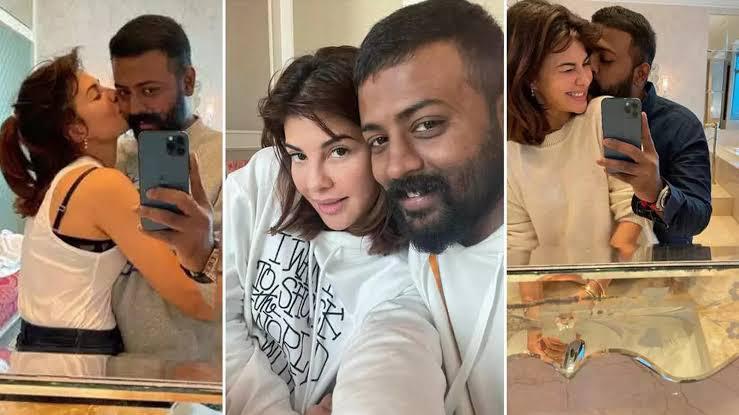 She revealed more gifts they gave her, including a BMW.
The actor also stated to the police that she was not aware of Chandrashekhar's criminal history.
She continued by saying that while he spoke with her manager and cousin frequently, he spoke with her much less frequently.

Gifts received
During the interrogation, Nora Fatehi also admitted that after speaking with Sukesh's wife for a nail art event, they frequently called her. They gave her gifts, including a BMW. Sukesh had conversations with Fatehi's manager and cousin in addition to relatively few conversations with her, according to Fatehi, who claimed she was unaware of his criminal history.
Previously, in September and October 2021, Nora's statement was recorded in accordance with section 50 of the Prevention of Money Laundering Act 2002.
The actress said that she was hired for a charity event and that Leena Paulose, Sukesh Chandrasekhar's wife, gave her a Gucci bag and an iPhone as gifts.
According to Ravindra Yadav, Spl CP, CrimeEoW, who was quoted by ANI, Nora stated she was unaware that the event she was invited to in Chennai was associated with this criminal organisation. "How the car and gifts that she had received were utilised, however, remains to be known. Only after a thorough investigation can we draw a conclusion, Yadav continued.

She complied, but there are still some unsolved questions, he continued.
We might need to ask more questions later. Investigation is ongoing to determine all connections, participants in the primaryconspiracy, and if recipients of gifts were aware of their criminal backgrounds o
were complicit in the scheme.
Jacqueline Fernandes expressed her surprise
Jacqueline Fernandez recently expressed surprise that other celebrities, such as Norah Fatehi, who was also defrauded by the main culprit Sukesh Chandrashekhar, were made witnesses in the case despite the fact that she was listed as an accused in a plea before the Appellate Authority of PMLA.
"The investigation conducted so far has revealed that the accused, Jacqueline Fernandez, is knowingly directly and indirectly involved in the process and activity connected with the proceeds of crime and acquired, possessed and used part proceeds of crime by way of receiving valuable gifts and enormous sums for herself and her family members in India and abroad, and thereby committed an offence of money laundering," the ED claims in the supplementary charge sheet.
By Namrata Sarkar | Sat 3rd September, 2022