In a surprising development, North Korea has unveiled its first operational "tactical nuclear attack submarine," named Submarine No. 841, after a North Korean historical figure, Hero Kim Kun Ok. The submarine has been assigned to patrol the waters between the Korean peninsula and Japan. Leader Kim Jong Un presided over the launch ceremony on Wednesday, where he emphasized the submarine's role as a core component of North Korea's naval force.
Table of Contents
Analysts Question the Submarine's Strategic Value
While the announcement is significant, some military experts are questioning the strategic value of the new submarine. It appears to be a modified Soviet-era Romeo-class submarine, which North Korea acquired from China in the 1970s and began producing domestically. The submarine's design includes 10 launch tube hatches, likely armed with ballistic missiles and cruise missiles. However, experts argue that these submarines, due to their age and limitations, may not be effective in a modern naval conflict.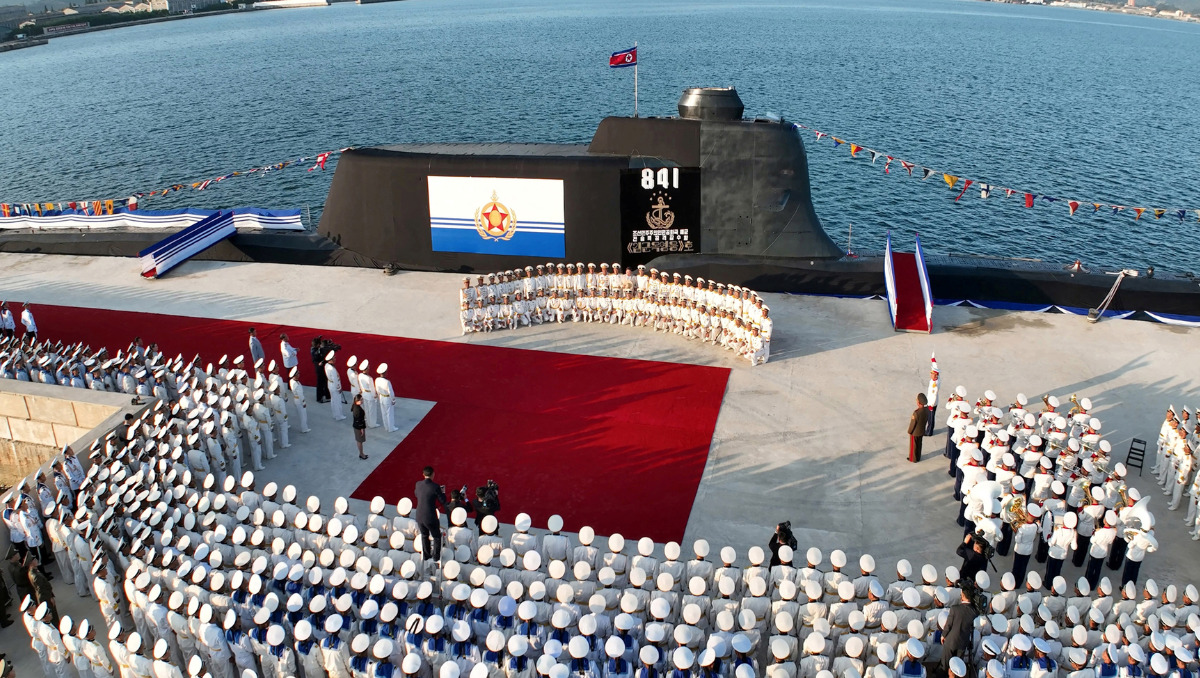 Vann Van Diepen, a former U.S. government weapons expert, expressed concerns about the submarine's vulnerability to anti-submarine warfare, stating that "when this thing is field deployed, it's going to be quite vulnerable." South Korea's military also questioned the submarine's readiness for normal operations and suggested that North Korea might be exaggerating its capabilities.
North Korea's Nuclear Ambitions and International Reactions
Kim Jong Un, during the launch ceremony, emphasized the urgency of arming North Korea's navy with nuclear weapons. He promised more underwater and surface vessels equipped with tactical nuclear weapons for the naval forces, signaling North Korea's commitment to expanding its nuclear capabilities. North Korea also plans to convert other existing submarines into nuclear-armed vessels and accelerate the development of nuclear-powered submarines.
However, these actions are in violation of United Nations Security Council resolutions that ban North Korea's nuclear weapons and ballistic missile programs. As a result, South Korea and Japan have strongly condemned North Korea's submarine launch, with Japan's Chief Cabinet Secretary Hirokazu Matsuno characterizing North Korea's military activity as a "graver and more imminent threat."
The Submarine's Technical Details and Limitations
The designation of the submarine as "tactical" suggests that it may not carry submarine-launched ballistic missiles (SLBM) capable of reaching the U.S. mainland. Instead, it is likely armed with smaller, short-range SLBMs or submarine-launched cruise missiles (SLCM) capable of striking South Korea, Japan, or other regional targets. The rear of the submarine's sail has been expanded to accommodate 10 vertical launch tubes, with four large and six small, likely intended for SLBMs and SLCMs.
However, it remains unclear whether North Korea has developed miniaturized nuclear warheads for these missiles. Perfecting smaller warheads would likely be a key goal for North Korea if it were to resume nuclear testing.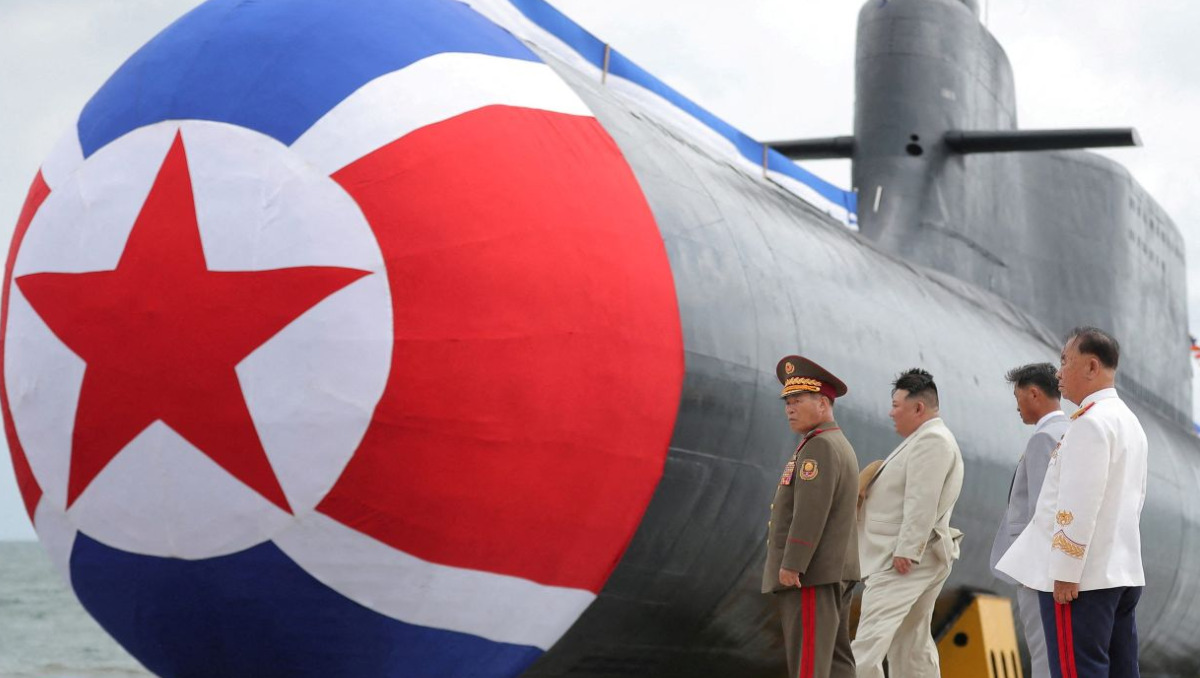 International Concerns and Implications
North Korea's move to enhance its naval nuclear capabilities is raising concerns globally. Experts believe that this development, while not revolutionary, could increase the complexity of the nuclear threat posed by North Korea. The international community is closely watching these developments, as they could have implications for regional security and stability.
North Korea's continued pursuit of nuclear weapons and its willingness to flaunt international sanctions and resolutions underscore the challenges faced by countries seeking to address its nuclear ambitions. The submarine launch also comes at a time when North Korea's relations with Russia and other countries are being closely scrutinized, with speculation about possible weapons-related cooperation between North Korea and Moscow.
In conclusion, North Korea's unveiling of its first tactical nuclear attack submarine has sparked concerns and condemnation from South Korea and Japan, while experts debate its strategic value and capabilities. The international community is closely monitoring these developments in the context of North Korea's nuclear ambitions and its impact on regional security.
Read More: Delhi High Court: Mental Cruelty includes Financial Instability