ODIs first 2 matches weren't with the same old squad of Rohit Sharma, Virat Kohli, Hardik Pandya, and Kuldeep Yadav. As witnessed won't be featuring in the first 2 matches. As per informed earlier R. Ashwin and KL Rahul got opted for the matches after certain amount of break. Further it's reported that the 'Board of Control for Cricket' BCCI in India opted to snub wicketkeeper-batter Sanju Samson. As star player failed to receive his place back to make a return to the team against Australia series.
On this former Indian all-rounder player Irfan Pathan reacted over this sudden changes and issued interesting statement about the Sanju Samson the 'Power- hitter' on Monday.
On Monday Irfan Pathan tweeted over "X" (formerly known as Twitter) stated – "If I'm in place of @IamSanjuSamson right now, I will be very disappointed….," said Irfan Pathan. On Monday, both squads list had missing Sanju Samson's name, though Rahul Dravid-coached side picked two separate squads for this 3-match series of Australia it did missed Samson in it.
Sanju Samson went missing in list, whereas youngsters like Ruturaj Gaikwad, Prasidh Krishna and Washington Sundar recalled for the 1st match of this series. But how can it be forgotten that easily, Samson, who had forgetful series against West Indies in Caribbean. Where he really named as 'Backup-batter' for India's Asia Cup Squad. Later being snubbed out of ICC World Cup Indian squad as led by Ajit Agarkar. He selected KL Rahul and Ishan Kishan for the wicket keeping option in 'Men in Blue' ICC World Cup 2023.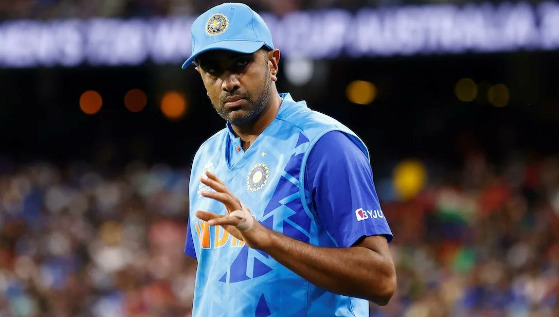 ODI sealed by R. Ashwin before World Cup 2023
R. Ashwin returned big time took his spot back after the announcement of India. Ashwin truly secured his return in ODI setup after the senior players are put to rest for the World Cup. Followed by Axar Patel who had a Hamstring injury. As per records R. Ashwin the 'Spin-Bowling' – 'All-rounder' Ashwin played his last ODI in year 2022.
Also further half we see KL Rahul and Ishan Kishan were on top of the contenders keeping wickets for India, star batters were restrained their places in ODI matches like Shreyas Iyer, Suryakumar Yadav and Shubman Gill. Whereas Tilak Varma youngster got a chance against the Australia series for the 1st match.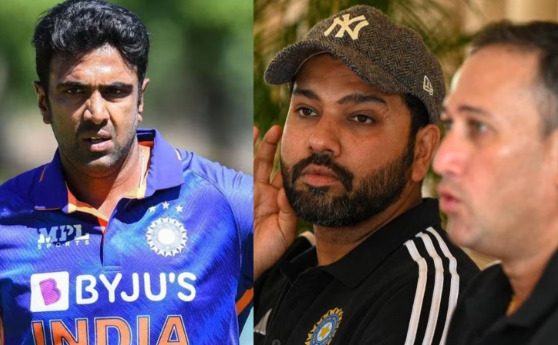 Ravichandran Ashwin: Back Again on ODI World Cup 2023
In 3 World Cup ODIs R. Ashwin selected against Australia for his remarkable improvement of White-ball career. KL. Rahul after 5-months injury, returns with century, lead team as a captain, veteran team members in rest for now.
ODI World Cup 2023, just after Ravichandran Ashwin turned 37 and made massive improvement in his white-ball career, his delayed present turned out to be most valuable from the selectors of India.
Ravichandran Ashwin, left quadriceps ruled over the left-arm spinner like Axar Patel in Asia Cup final now been valued for his season campaigner's ODI career a redemption. Which after many are claiming the R. Ashwin could be the pick for the upcoming 3 ODI matches which also includes match against Australia, most probably on September 22nd, 24th, and 27th.
Unimaginable improvement of Ravichandran Ashwin's white-ball career too be his fortune that to the off-spinner last played in ODI which as per the last 18 months ago, in January 2022 in South Africa. Ahead of the management of the World Cup, they were aiming for seniors' players – Indian captain Rohit Sharma, Virat Kohli, Hardik Pandya and Asia cup idol Kuldeep Yadav to be put at rest for the first 2 games of this series.
Further it's amazing as well to witness KL. Rahul to be returned as a lead for the team, after been 5 months' rest due to a Hamstring injury. Scoring century against the Pakistan in Asia Cup for the first 5mins being in team XI and being Indian Captain for the 1st two ODIs against Australia.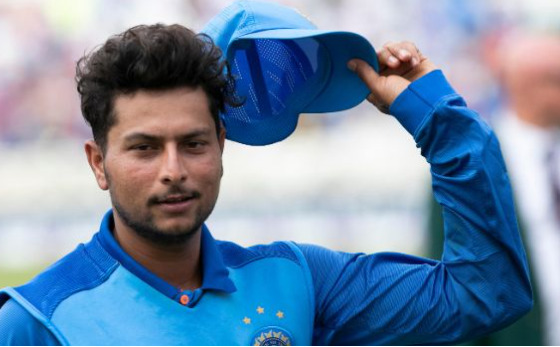 "Not to Overexpose" – Kuldeep Yadav, especially for World Cup
Since India will be the opening team to play world cup, against the opponent on 8th October in Chennai. For which case Kuldeep Yadav's states clearly "not to overexposed himself."
In the last ODIs assignments before the grand world cup, Ravichandran Ashwin, as well as Sundar were added in the team bunch. India, as regular return with same squad that they had for world cup and returned for the game at Rajkot.
More fascinatingly, previously the team didn't acquire any off-spinners for in the world-cup squad, but now that the team had picked off-spinners for their 15 members team. Which we witnessed in the first 2 games of the series. And most importantly as Patel is injured and given time for recovery by ICC within deadline of September 28th. If somehow Patel managed to be in the deadline and recovered well, then one of between Ravichandran Ashwin and Sundar will be playing forward in the World Cup squad.
Chief selector Ajit Agarkar – "We're hoping for Axar Patel will be fit soon, and as already part of the squad for final. Though can't deny the fact about Ravichandran Ashwin has improved with experience so its best if there's any need some stage further will surely look for these guys."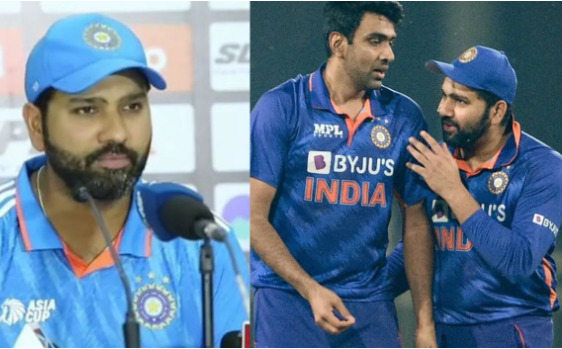 R. Ashwin on ground – has hardly seemed to be an issues" says Rohit Sharma
Seasoned campaigner, R. Ashwin for the past few weeks of training. At the 'National Cricket Academy' in Bangalore with Sairaj Bahutule – "Spin Coach." Though It's of bit concern that he lacks in game time for the ODIs. According to Rohit Sharma – "Ashwin is a backer over years, which we hardly seem to be an issues."
further he adds "On ground with a player like R. Ashwin, it's not a matter of concern, which why we all got him in as he is the option for us to be with. The kind of experience he shares, for a guy like him is all in mind than the outer self. Well getting him in could understand how is his body, where is he at now and stuff like such" – Rohit Sharma.
Rohit Sharma also justified that, it's not likely that R. Ashwin hasn't played cricket lately for the last few years or so. But he hasn't done it with the new format of ODI though he had played Test cricket recently in West Indies and most probably in the TNPL as well.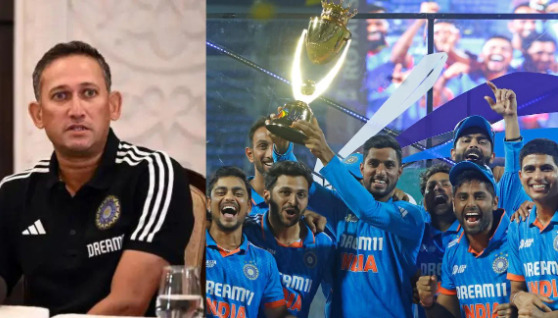 Ajit Agarkar's view over break for the senior players.
Over clarifying about the team management's foundation behind resting the veteran players just before the World Cup. Ajit Agarkar felt it necessary for the veteran players needed some "mental peace or break" giving them a short gap for about 5-days surely be of good rest to be revived from victorious Asia Cup Campaign and the first ODI.
Ajit Agarkar said – "It's not but look vice a versa, person need to be more on mental break than physical. Which is a good thing before the grand match. Though in first two matches the old squad wasn't available, they got the chance of sitting outside. But in third they all will and for the World Cup will be going with the same old squad for sure. As we got to play cricket lot in the Asia Cup if that's wasn't the scenario it would've been different by now."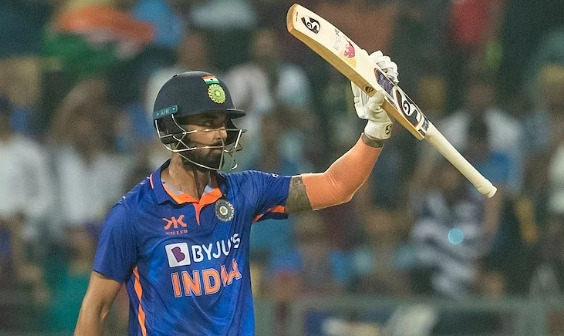 ODI India squad distribution: India Vs Australia:
1st Two ODIs Squad:
Kl. Rahul (C); Shubman Gill, Ruturaj Gaikwad, Shreyas Iyer, Ishan Kishan, Suryakumar Yadav, Ravindra Jadeja, Shardul Thakur, Jasprit Bumrah, Mohammed Siraj, Mohammed Shami, Tilak Verma, Prasidh Krishna, R. Ashwin and Washington Sundar.
3rd ODIs Squad:
Rohit Sharma (C); Shubman Gill, Kl. Rahul, Ravindra Jadeja, Shardul Thakur, Jasprit Bumrah, Shreyas Iyer, Ishan Kishan, Suryakumar Yadav, Mohammed Siraj, Mohammed Shami, Axar Patel, Ravichandran Ashwin, Hardik Pandya, Virat Kohli, Kuldeep Yadav, and Washington Sundar.