Rahul Gandhi isn't the only one wearing only a T-shirt as he marches through the cold in his Bharat Jodo Yatra. In Banihal on Friday, Omar Abdullah wore a white T-shirt despite the temperature hovering between 2-3 degrees Celsius.
Table of Contents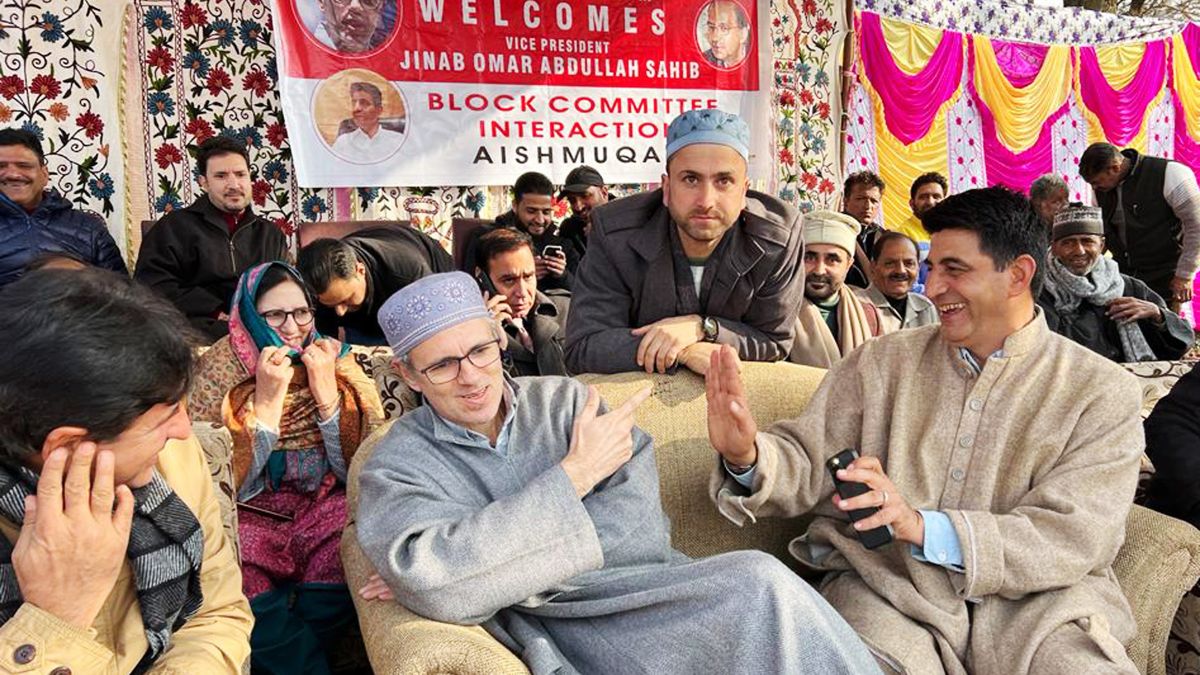 The three-month-old Abdullah was wearing trousers, a white Polo T-shirt, and a winter cap, his only defense against the cold. Also wearing a woolen cap, Rahul was seen this time.
From Banihal, the yatra proceeded to Kashmir. Uttar Pradesh Deputy Chief Minister Brajesh Pathak even wondered, "Wo kaun se jeevanu hain jise thand nahin lagti?" (How can he not feel cold in such weather conditions?).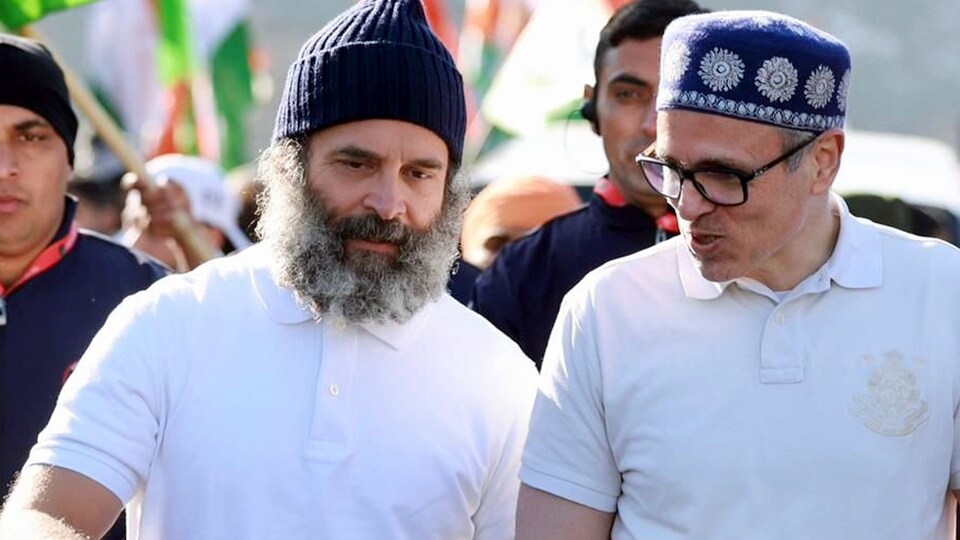 Rahul Gandhi had to take a car after Qazigund as a result of a purported security failure that hampered the Bharat Jodo Yatra.
He was intended to take that route sooner.
Snow is falling in several locations in Kashmir right now.
Farooq Abdullah, the leader of the National Conference, welcomed the yatra in Jammu, while Omar Abdullah chose to visit Rahul Gandhi in the Kashmir Valley. 
The Bharat Jodo Yatra, according to Omar, "is not aimed at increasing Rahul Gandhi's image but for improving the condition of the nation." He went on to say that he has not joined this for his own personal image but for the country's overall representation.
Over 3,500 kilometers have been covered by Rahul Gandhi since he began his Bharat Jodo Yatra in Kanyakumari. 
The tricolour will be raised at the Delhi headquarters of the party on January 30 to mark its conclusion.
Along the way, several notable figures and leaders from the DMK, Shiv Sena, NCP, Makkal Needhi Maiam, Kamal Hassan's party, and many more organizations with whom the Congress is allied joined the BJY. 
The Janata Dal (United) was sent an invitation by the Congress, but Nitish Kumar's group declined
The Samajwadi Party and the Bahujan Samaj Party have already made the decision to abstain.
The yatra was stopped in Ramban on Wednesday owing to severe weather after a successful leg in Jammu. The yatra was stopped in Ramban on Wednesday owing to severe weather after a successful leg in Jammu. The yatra resumed on Friday from Banihal and reached the valley after taking a day off. Before a massive finale event on January 30, the Bharat Jodo Yatra will spend the following two days in the Kashmir valley.