Warning: This story contains disturbing adult themes

Omegle, launched in March 2005, is a free online chat website that allows users to chat anonymously with strangers from around the world using the names "You" and "Stranger" or "Stranger1" and "Stranger2" in case of spy mode. While the platform can be a fun way to meet new people and have conversations with strangers, it also has potential risks that users should be aware of.
One of the most significant risks of Omegle is that users can remain anonymous, which means that there is no way to verify the identity of the person you are talking to. This can lead to the sharing of inappropriate content or online harassment, which can be traumatic and damaging to individuals.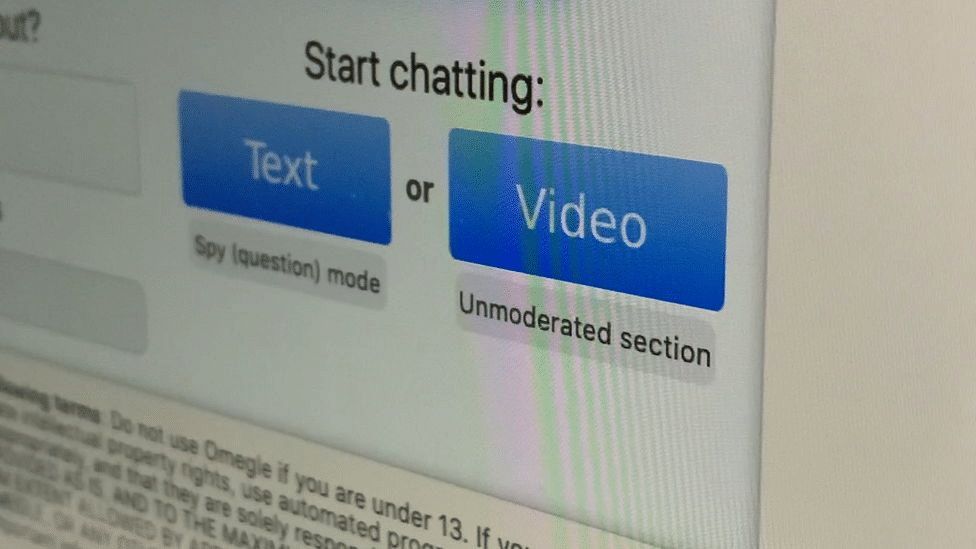 Another concern is that Omegle's content is not moderated, which means that users can share any type of content they want, including pornographic, violent, or offensive material. This can be particularly distressing for young or vulnerable users who may be exposed to inappropriate or harmful content.
Manipulating Children
A young girl logged on to the popular live video chat Omegle and was paired with a pedophile in his late thirties, who was forced to become a digital sex slave. Nearly 10 years later, the American is suing the company, which could result in a series of lawsuits against various social media platforms.
Though she was only 11, he wanted her to look as young as possible, often forcing her to send videos with her hair in a ponytail on the left side of her head. Till today, if her hair gets pulled to the left side, it causes her to shudder violently.
She first logged on to Omegle at a slumber party with her friends. Everyone in her college knew what Omegle was but didn't know about the risks that came with it.
Later, she logged on to Omegle alone and was matched with Canadian pedophile Ryan Fordyce. She was young and struggling with teenage insecurities and ford made her feel better. During the first video chat, he coaxed her into sharing personal details and intimate images. This continued for 3 years until Fordyce lost interest and communication decreased.
Omegle has about 95 million monthly visitors. The maximum number of visitors is from the USA, India, the UK, Italy, and Australia.
One parent in the UK spoke about how her 8-year-old daughter was coxed into sexual activity by an older man on Omegle. She said that her daughter had seen some videos go viral on tik tok about people being on Omegle and went to explore the site. There was no age restriction or login credentials asked. Some people were saying that she is very hot and sexy. She told them that she was 8 and they were okay with that. She saw one man masturbating in front of her and asking her to remove her trousers, which she thankfully didn't do.
"I'm appalled. This sort of site has to take its responsibilities seriously. What we need to do is have a series of fines and even potential business interruptions if necessary, which would involve the blocking of websites which offer no protection at all to children." – the mother says
Leif K Brooks Comment

Leif K Brooks, the owner of Omegle who has not spoken about his website for several years, responded to BBC emails stating that his site was moderated and that his team did block users who appear to be under 13. He also claimed that the site's porn adverts were age-restricted but would not give details about how that was possible without age verification.
Do follow: Omegle : Suing the website that Matched me to my abuser