Babar Azam, a stalwart of Pakistan, and Mohammad Rizwan scored incredible fiftys as they joined forces for their sixth century opening stand to advance Pakistan to the ICC Men's T20 World Cup 2022 final as they defeated New Zealand by seven wickets on Wednesday.
In the first semi-final game between Pakistan and New Zealand, played in Sydney, Pakistan defeated New Zealand by seven wickets to advance to the final and become the tournament's first finalist team.
In their opening stand of 105 runs, Pakistan's Babar Azam and Mohammad Rizwan set the team up for an incredible victory as they chased down 153 to win.
At a charged SCG, Pakistan fans went berserk after Shan Masood scored the winning runs with five balls remaining.
Prior to that, Daryl Mitchell scored an undefeated fifty-four as New Zealand came back from 49-3 to post 152-4.
New Zealand also left a run out with a catch in this intense game, which New Zealand had to pay for. Heavy on New Zealand, where Babar's catch had to be left for 0 runs.
Two lost catches by New Zealand, most notably Babar, who was put down by wicketkeeper Conway off the first ball of the game, summed up their lacklustre performance.
The player of the game Rizwan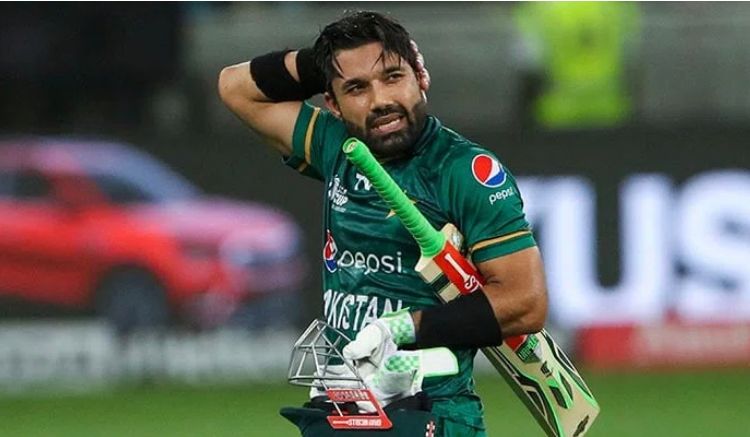 "The fifty was, fortunately, in the semifinal. Although Babar and I were having trouble, we kept at it and had faith. We kept squabbling.
We made the decision to start attacking the new ball bowlers as soon as we reached the boundary line. We were aware that one of us had to bat deep after the powerplay since the pitch was challenging.
Williamson, the captain of New Zealand
He chose to bat first after winning the toss. After deciding to bat first, New Zealand's squad amassed 152 runs in 20 overs while losing 4 wickets.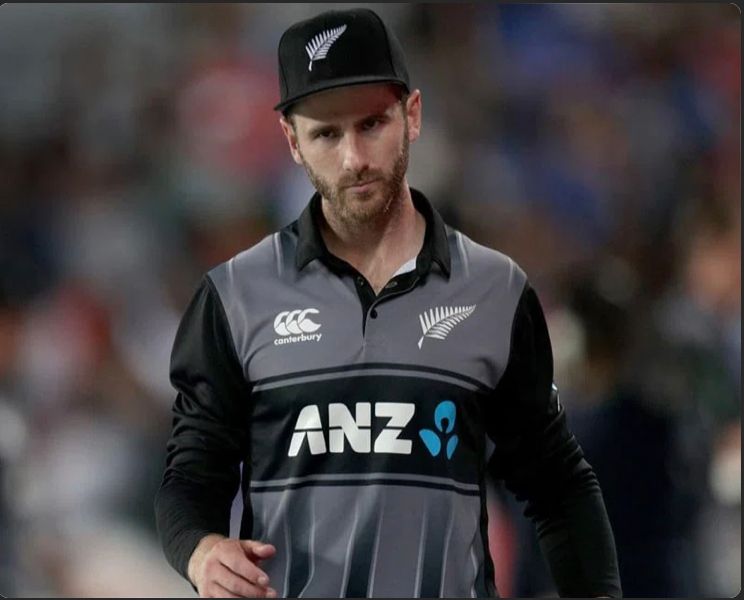 Pakistan's squad won the match by 7 wickets and advanced to the final after scoring 153 runs in the chase for the loss of just three wickets and 5 balls remaining.
Williamson, Kane "Early on, we came under siege. Pakistan's bowling was excellent. With Mitchell's fantastic knock, we were able to regain some momentum.
At the midway point, we thought the total was competitive. Wicket had a rough, worn surface.
It is very regrettable that Pakistan hasn't had to put in more effort. They were excellent. We lost the game. It's a difficult concept for us to grasp.
Shaheen largely focused on New Zealand
After winning the toss, New Zealand chose to open the batting. Afridi's first ball was intended for Finn to score a four, but Shaheen walked him out lbw on the next ball.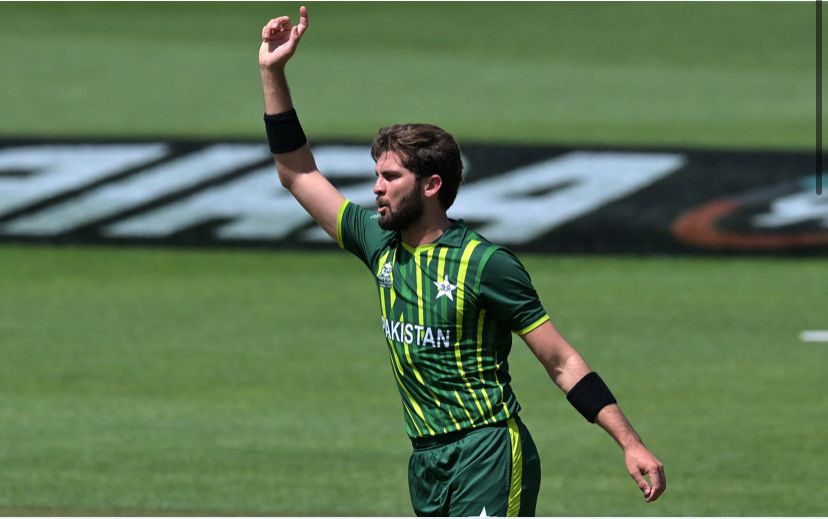 Two New Zealand wickets were lost during the power play. For New Zealand, Mitchell scored 53 and Williamson 46, bringing the total to 150. In 4 overs, Afridi bagged 2 for 24 while Nawaz made 1 breakthrough.
For no runs, Babar Azam was caught
When Kanway dropped the catch of Babar Azam on the third ball of the opening over of the match, the Pakistani openers Mohammad Rizwan and Babar Azam began the innings needing 153 runs to win.
From that point on, everything was changed. By contributing 105 runs for the first wicket and playing with the handle, Babar Azam created the groundwork for success.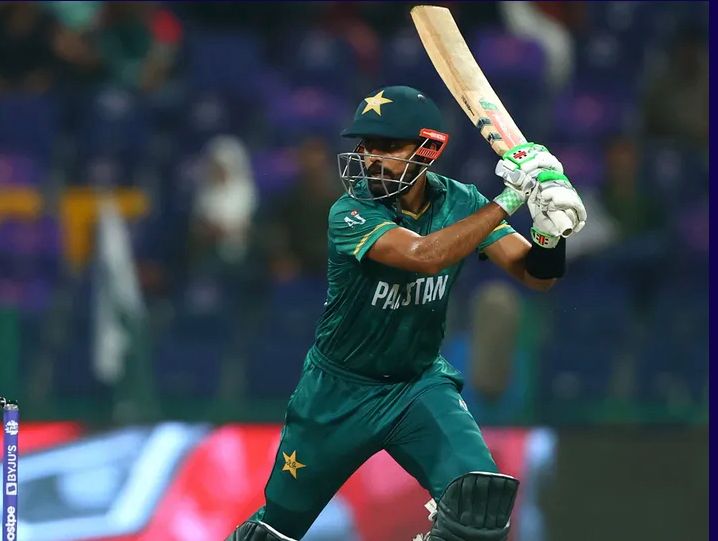 On the third ball of Boult's first over, Babar Azam missed the pace and the ball flew to the wicketkeeper Conway, who took the edge.
The ball then slid from Conway's hands, and Babar Azam would have been out for 0 runs, putting Pakistan under pressure.
But this capture made everything different. Where Babar Azam scored his 30th half-century in T20 International cricket following this.
As poetic as it may seem, Shan Masood pushes the initial ball that was ruled wide down the field to complete a single, sending Pakistan into the World Cup final.
seven wicket victory. That thumping was loud. a declaration. for India or England (whomsoever it may concern). For the summit match in Melbourne, they are waiting for each other.
Mohammad Haris assumes control
The jubilation are briefly halted when Mohammad Haris smacks the ball directly to Finn Allen behind the stumps. Pakistan needs two from the last over.
Thanks to Mohammad Haris, Pakistan supporters at the Sydney Cricket Ground no longer have any nerves in their legs.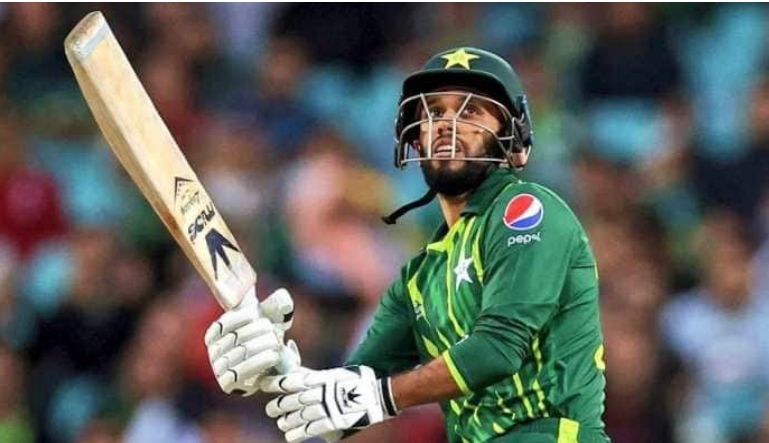 Clears the front leg and smacks one through more cover while facing Lockie Ferguson. a swashbuckling pull is used to follow it for maximum effect. What a breakthrough for Pakistan this young man has been
Trent Boult makes another move. After being caught in the deep after being thrown high, Mohammad Rizwan is forced to leave.
There is a check for the waist-high no ball, but it does not go in the opener's favour for Pakistan. Are there any openings for New Zealand here? 132/2. After 18 balls, Pakistan still needs to score 21.
What's Next
In the Sunday final in Melbourne, Pakistan will now take against either England or India, who face each other on Thursday.
READ MORE:
https://tdznkwjt9mxt6p1p8657.cleaver.live/how-shadab-went-from-playing-for-pakistan/
https://tdznkwjt9mxt6p1p8657.cleaver.live/new-zealands-explosive-opener-finn-allen/