The explosion ripped through a van outside the Karachi University, reportedly around 2:30 pm, and killed 3 Chinese Nationals and a Pakistani driver. The Balochistan Liberation Army has taken responsibility for the suicide bombing by a female.
In a shocking incident on April 26th, a massive bomb blast took place outside the gates of the Confucious Institute of Karachi University in Pakistan. According to the reports, the enormous explosion was a suicide attack. The banned Balochistan Liberation Army (BLA) has taken responsibility for this attack that killed four people, including three Chinese nationals and one Pakistani citizen.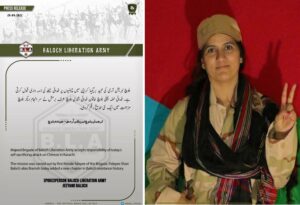 The reports from Dawn suggest that the official handout from Sindh Chief Minister, Murad Ali Shah's office, reported that the blast took place at around 2:30 pm on Tuesday. The bombing targeted a white van carrying faculty outside the gate of the Confucius Institute. The slain victims are identified as Huang Guiping – Confucius Institute Director, faculty Ding Mupeng, Chen Sa, and a Pakistani Driver – Khalid. Reports from the university suggested that two other Wang Yuquing and Hamid were injured due to the incident.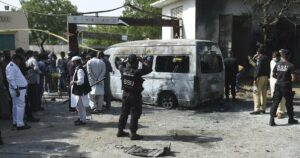 A viral CCTV footage outside the Karachi University shows that the suicide bomber was a female identified as Shari Baloch, the group's first female bomber. Baloch reportedly was an MPhil student, and with this attack, BLA stated that it marks "a new chapter in the history of Baluch resistance." In previous incidents, BLA has been regularly attacking Chinese nationals in Balochistan province, where Beijing is involved in the work of the USD 60 Billion Chinese Pakistan Economic Corridors (CPEC) projects.  
Meanwhile, Sindh CM Shah paid a visit to Consul General Li Bijian at the Chinese Consulate to brief them about the blast and the developments in the case. According to the statement from the CM's office, Shah assured Bijian that police and the government would thoroughly investigate the explosion and provide justice. Prime Minister Shehbaz Sharif expressed his grief over the death of Chinese nationals and ensured that the Centre would provide full cooperation and help.
---
Published by: Diwakar Kumar
Edited by: Aaradhana Singh