Four people were killed and fourteen injured after a police compound was stormed by a local Taliban suicide squad in Karachi, Pakistan. The compound housed the Police Chief's office and the Saddar police station. Crossfire continued for hours as security personnel scoured a five-floor office building for the attackers. The militants were neutralised. Two were shot while one blew himself up.
According to officials, the attack claimed the lives of two police officers, an army ranger, and a civilian sanitation worker.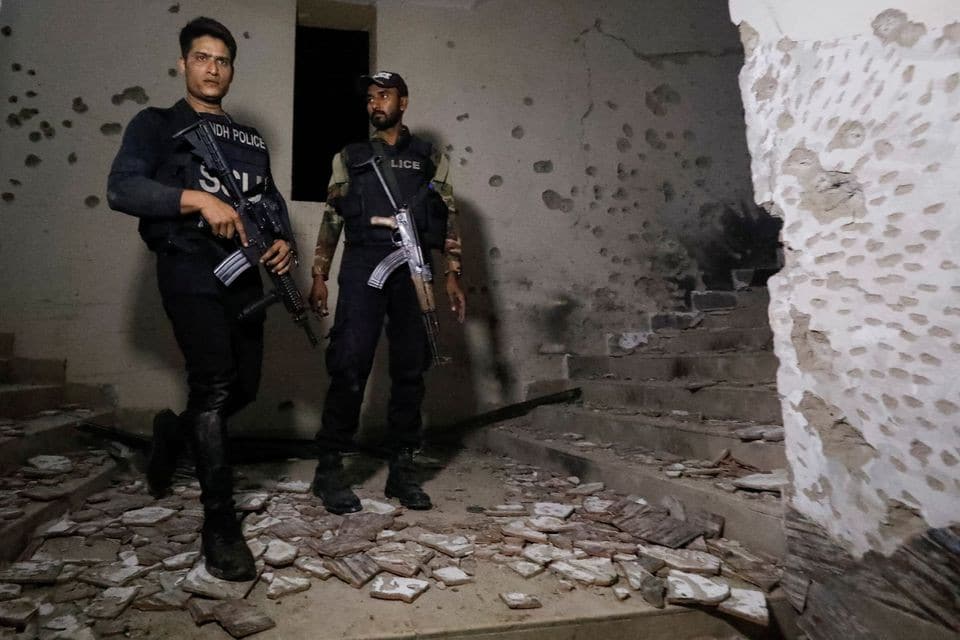 The attack is a major source of worry and embarrassment for the provincial government. The police compound is situated on the main Shahrah-e-Faisal road, the main thoroughfare of the city and home to several strategic installations, including the Faisal Base of the Air Force.
Numerous five-star hotels nearby are currently hosting international cricket players who are participating in the PSL.
Tehreek-e-Taliban Pakistan (TTP) claimed responsibility in a WhatsApp message to AFP.
"Our Mujahideen martyrs have attacked Karachi Police Office. More details to
 follow," 
-TTP spokesperson. 
The TTP is a foreign terrorist organisation, according to US State Department.
Murad Ali Shah, Sindh chief minister, said that the three attackers had been killed and lauded the police for their bravery.
Pakistan PM Shehbaz Sharif, condemns the incident in a tweet saying that terrorists may have forgotten that theirs is the country that conquered terrorism with bravery and courage.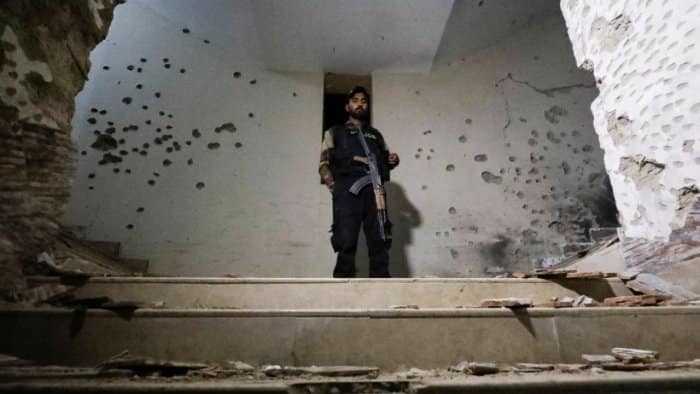 General Threat
Authorities late on Friday increased security in the nation's capital city of Islamabad. The attack comes weeks after a bombing at a police mosque resulted in the death of over 80 policemen. An ally of the TTP was accountable for the attack.
Since the Taliban assumed power in nearby Afghanistan in August 2021, low-level terrorism has been progressively increasing, frequently attacking security posts in the north and west.
Local affiliates of the Islamic State and the Taliban are mostly responsible for the attacks. However, Baloch separatists have also assaulted Karachi, the metropolis of the southern Sindh province, in the past.
"There is a general threat throughout the country but there was no specific threat to this site in Karachi."
-Interior Minister Sanaullah
Warning Of More Attacks
On Saturday, The TTP called the attack "a blessed martyrdom" and issued a warning in an English-language statement, that police officers should refrain from participating in their country's slave army's war against them to prevent further attacks on the safe havens of senior law enforcement officials.
They warned of future attacks becoming more severe if security authorities continued to martyr innocent prisoners in bogus encounters.