From the formation day of Pakistan until now, there's not been a single Prime Minister in the country who has completed their five-year term tenure.
Former Prime Minister Imran Khan was sentenced to three years in jail on August 5, 2023, for the Toshakhana case. The chief and founder of the Tehreek-e-Insaf (PTI) party were arrested on charges of concealing illicit gains by selling state gifts from the Toshakhana.
The Toshakhana is a government department of the Cabinet Division whose main purpose is to store the gifts received by government and public functionaries from the heads of other governments and foreign dignitaries and delegates. Mr. Khan was apprehended for buying several gifts and selling them for profit during his misuse of his tenure from 2018 to 2022. It's estimated that the gifts are worth more than Rs 140 million, which includes a prized Holy Kaaba edition Graff watch given to him by the crown prince of Saudi Arabia, Mohammed bin Salman.
The Islamabad trial court has also fined Mr. Khan 1 Lakh Pakistani rupees, barring him from holding any public office and disqualifying him from electoral politics for five years. This case was filed by the Election Commission of Pakistan (ECP) for hiding the details regarding the Toshakhana gifts against cricketer-turned-politician Imran Khan.
Though the political head was authorized to buy the gifts from Toshakhana and also proceed with their sales, the main issue that arises is the failure to inform the Election Commission of Pakistan regarding the benefits that were made by him under these sales.
"The charge against the accused has successfully been proven that the accused has committed the offence of corrupt practises by making and publishing false statements / declarations in respect of assets acquired by way of gifts from Toshkhana," the Trial Court held in their judgement. He is convicted under Section 174 of the Election Act, 2017.
The 70-year-old leader was not present during the proceedings of the trial. He was arrested by the police at his residence in Lahore on Saturday.
History of Pakistani Leaders Arrest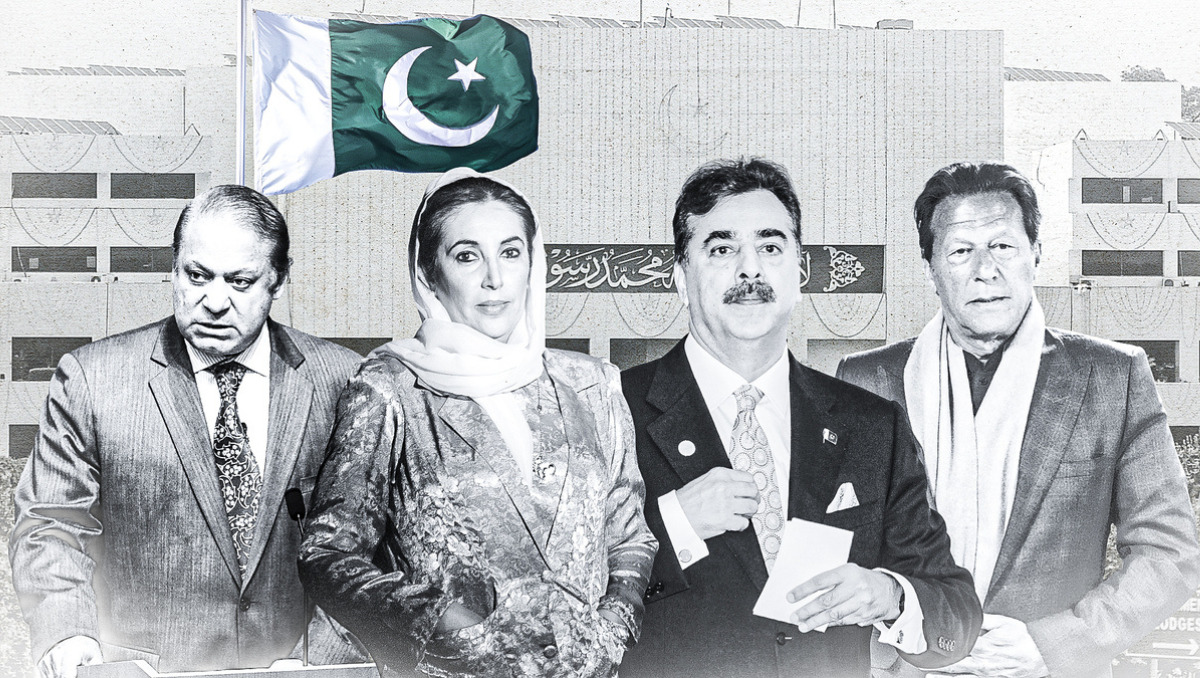 The former Prime Minister is not the only leader in the history of Pakistan who fell from grace after losing the favour of the military. Hussain Shaheed Suhrawardy, a Bengali politician who served as a fifth Prime Minister from 1956 to 1957, was also arrested after the first coup by the military under martial law.
Zulfikar Ali Bhutto, the ninth prime minister of the country, was also overthrown and later arrested in another military coup on charges of conspiracy to murder a political opponent. He was later convicted and sentenced to death by hanging in 1979.
The country's only woman prime minister, Benazir Bhutto, served twice but failed to complete her tenure each time and was also arrested on several occasions. She was first put under house arrest in 1985 and again in 1986. Multiple warrants were later issued against her between 1998 and 1999.
Similarly, former Prime Minister Nawaz Sharif was also arrested in 1999 and placed under house arrest by General Pervez Musharraf. He was later removed from the Prime Minister's position by the Supreme Court for corruption charges, for which he received seven years in jail. He went to London for medical treatment on bail but never returned.
Shahid Khaqan Abbasi, the 21st Prime Minister of Pakistan, was also arrested in 2019 for the Liquified Natural Gas corruption case, for which he was later granted bail.
On May 9, 2023, Imran Khan was also charged with the corruption case, for which he was released after the intervention of the Supreme Court, but now another issue has ousted him from politics altogether.
Reaction in the Nation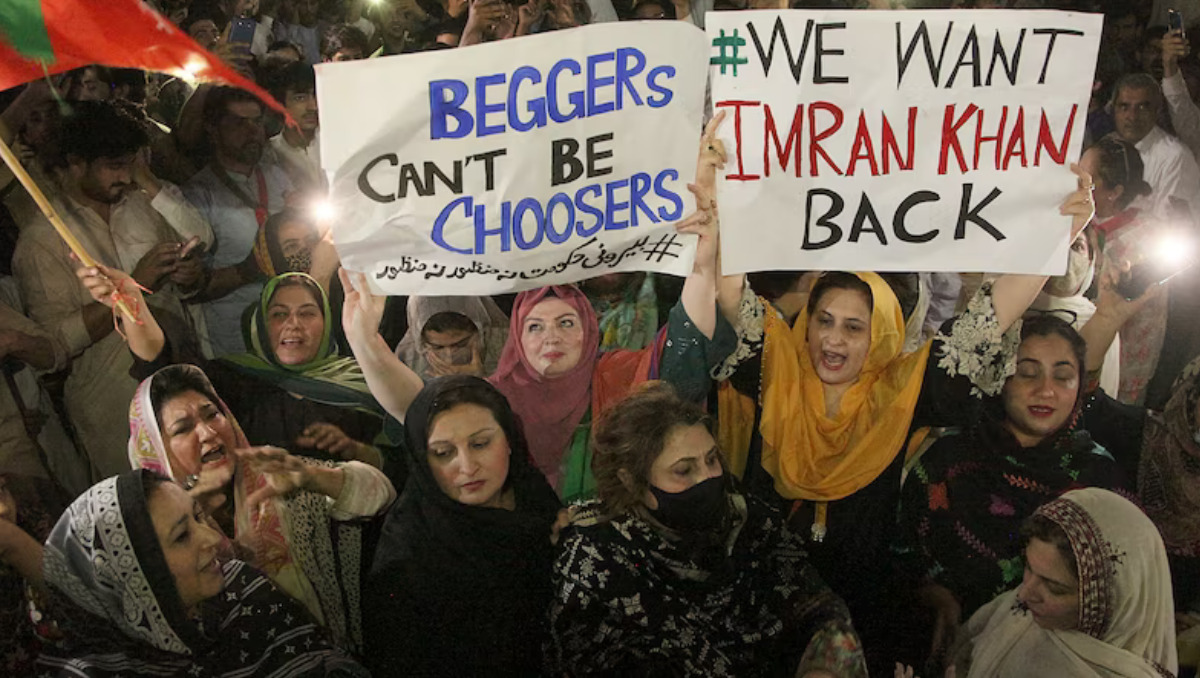 In a pre-recorded message, Chairman Imran Khan said, "My arrest was expected, and I recorded this message before my arrest. It is one more step in fulfilling the London Plan, but I want my party workers to remain peaceful, steadfast, and strong. We bow before no one but Allah, who is Al-Haq. We believe in La illaha Ilallah."
Omar Ayub Khan, secretary general of PTI, tweeted, "Imran Khan's lawyers have been denied a meeting with their client to get signatures on 'Power of Attorney' documents to enable them to represent Imran Khan in court as his lawyers. This is a basic right for any prisoner. This is absolutely shameful and must be condemned in the strongest words!"
There is a protest surging in Pakistan, and it's yet to be seen how the government of Shehbaz Sharif will handle this situation, especially in the ongoing event of the dissolution of Pakistan's National Assembly on August 9.