Last Sunday, a meeting of the Khap Panchayat passed a resolution to demand initiation of legal proceedings against Brij Bhushan Sharan Singh after making him undergo a narco test.
Singh's response
The Bharatiya Janata Party MP & chief of Wrestling Federation of India, Brij Bhushan Sharan Singh has given an affirmative response when he came to know about the Panchayat. However, He has one condition on which he can agree on this.
According to the MP's recent Facebook post, if Vinesh Phogat and Bajrang Punia have readily accepted to undergo the narco & polygraph test, then he will himself call the media and openly accept the challenge.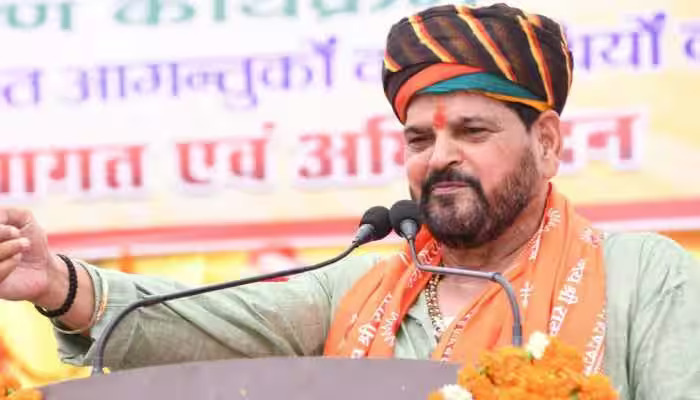 Source: Zee News
Scene of Protest
In the meantime, the protests by the wrestlers have gained full intensity with the farmers on their side, which made the Khap Panchayat pass a resolution demanding legal action and narco test of the BJP MP.
Several eminent personalities from this field, including Sakshi malik, Vinesh Phogat and others have reached all the way to Jantar Mantar in Delhi since April this year demanding arrest of the Member of Parliament on grounds of sexual harassment.
The accused have dismissed all the allegations stating they are fabricated.
Following the Supreme Court's order to the Delhi Police, two separate police charges were lodged on April 29. The police have submitted an update and informed the court that a Special Investigation Team has been created to look into the situation.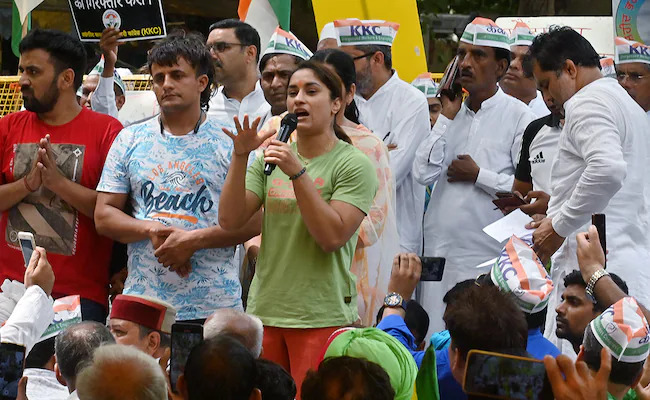 Source:NDTV
The BJP MP from Kaiserganj has been meeting people in his Lok Sabha constituency by participating in various initiatives. He has been soliciting public support for the Chetna Maha event, which will be held in Ayodhya on June 5.
When asked about the wrestlers' charges, the MP stated, "If someone wants to say lies, they can."