Human capital forms the basis of any production activity. It acts as a propelling fuel for services to run, businesses to take place, and economic activities to not only thrive but also sustain.
This human capital with special mention of the workforce at present consists of a significant number of both males and females. Thanks to the effective implementation of educational initiatives to curb dropout rates and ensure quality education, there has been a significant turnout in the workforce as well.
The Unbalance
A crisis seems to arise concerning pay parity and the wage gap between men and women in both rural and urban India. The prevalence of pay disparity seems to be more pronounced in rural India from figures reported lately. However, the degree or extent of this disparity is different in different states. The worst part is the broadening of the wage gap more thoroughly in rural areas.
These inferences are brought upon post-publication of statistics in the form of a report by the NSSO, Women, and Men in India, 2022. With almost 95% literacy rates, it is quite ironic to find the widest wage gap in a state like Kerala for the same amount of work. According to newspaper reports, rural women belonging to states like UP, Assam, Bengal, Maharashtra, Karnataka, and Odisha earn almost 70% less than their male counterparts.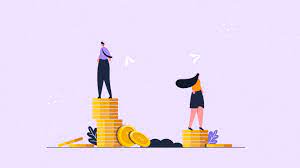 The wage rate and gender gap seem to go hand in hand. The highest daily wage rates recorded in the southern states also have the highest gender gap and pay disparity. This is indicative of the prevalence of significant unequal distribution of income for the same amount of work meted out by the workforce.
Another trend noticeable is the agrarian states of Haryana, Punjab, and Himachal Pradesh record narrower gender divide and lesser pay disparity. This depicts a significant and fair share of the workload and simultaneous returns from the same amount of work performed. Agrarian-based economies find more rural bases, but do not find much disparity in performed work.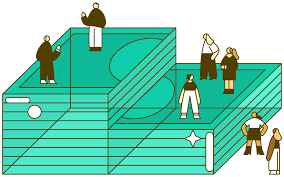 Factors affecting survey figures
Needless to say, gender divide-induced wage gap or pay disparity forms one of the most pivotal aspects of such a crisis. The role of women in concrete contributions to society has always been questioned. Credibility for the same amount of work is still a far cry to realize and resolve. The contributions by women in any way are largely undermined even on a global stage. The very fact of women carrying out quotidian household chores is way more valuable and pay–deserving than any other profession existing in society.
Thus, recognizing and crediting women for their contributions in any way, be it materialistically in this context or otherwise is a much essential aspect to achieve. Keeping in mind to alter the next statistics reports, significant endeavors in narrowing the gap ought to be meted out at the least. The ideology behind the words "Equal pay for equal work" is much necessitated by this prevalence of pay disparity to get fulfilled.