Modi will have multiple engagements with global leaders with an aim to widen India's partnership with European countries. The meeting with the European countries comes when the region is facing many challenges and choices.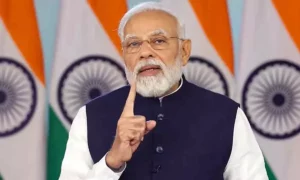 Prime Minister Narendra Modi will embark on his first abroad trip to three European nations. Ahead of his trip to Germany, PM Modi issued a departure statement that his trip to the European nations comes when the regions face immense challenges. He aims to strengthen the spirit of cooperation with India's European partners. 
PM Modi will officially visit Germany, Denmark, and France starting on May 2 to hold bilateral and multilateral talks with eight leaders from seven countries besides his meeting arranged with 50 global leaders. In his statement, PM Modi said, "Through my engagements, I intend to strengthen the spirit of cooperation with our European partners, who are important companions in India's quest for peace and prosperity.".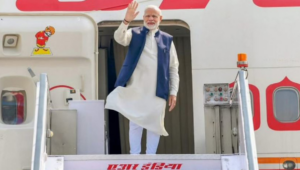 Germany Agenda:
Prime Minister mentioned that he would be visiting Berlin on May 2 at the invitation of German chancellor, Olaf Scholz. They will co-chair the 6th India-Germany Intergovernmental Consultations (IGC), an extraordinary summit conducted only between India and Germany where many ministers, including the Finance Minister of India, Nirmala Sitharaman, would be present and talk with their German Counterparts.  
According to Modi, the conference with Germany's new government will help identify the long-term goals between both countries.  
Denmark Agenda:
After this, he will visit Copenhagen on May 3-4 to meet Mette Frederiksen, Prime Minister of Denmark. Both counterparts will review the progress in India's 'Green Strategic Partnership' with Denmark. PM Modi will also participate in the Second India-Nordic Summit, along with the PMs of Denmark, Finland, Iceland, Sweden, and Norway, where they will talk about the level of cooperation on subjects like the level of post-pandemic economic recovery, innovation, renewable energy, the global evolving security scenario between India-Denmark since the first summit, etc.  
Besides the sideline of the Summit, PM Modi will hold talks with his other four Nordic counterparts and review India's progress with the Nordic region. The discussion is essential for India to review the progress in innovation, renewable energy, sustainability, and digitization to help renew the multifaced corporation between India and the Nordic countries. Over the course, the Prime Minister will also attend India – Denmark Business Roundtable and will have talks with the Indian community. 
France Agenda:
On his trip to France, he would visit the newly re-elected French President Emmanuel Macron to convey his congratulations and re-affirm the relationship between both countries. Modi mentioned how this would help set the tone for the next step in the India-France Strategic relationship. India and France are marking 75 years of their diplomatic relationship, and this meeting between both the leaders will draw an ambitious solid beginning for the upcoming plans.  
It's a hectic schedule for Prime Minister during his three-day trip as he will have 25 meetings with different leaders spanning around 65 hours, government sources said to the media. PM Modi also mentioned how his visit came against the backdrop of the Ukraine crisis, which has altered the geopolitical situation in Europe. India has never publicly made any statement about the Russia-Ukraine situation, but has been trying to call for a resolution through dialogue and diplomacy.
Published by: Gargi sharma
Edited by: Aaradhana singh