Recent figures show that sales of printed books have increased since 2018 and it is a slow increase from 2014 which are now doubled. With the decline in e-book sales, choosing printed books and the option of cheap printing has also made some authors to traditionally print books rather than ebooks. With the resurgence of printed books here are some reasons they are better for your brain, health and other aspects of life.
Enjoyable to readers
Most people work on computers and I don't think that they want to go home and stare at another screen with some writing on it. Readers love the feel and touch of holding them and turning their pages. Taking a whiff of pages between them is a pleasure one gets from smelling the first rain hit the ground.
Doesn't strain the eye
You can read in dark mode on the e-reader still the glare from the dimly-lit screen can affect your eyes' visibility. Continuous exposure to the screen may cause blurred vision, redness, irritation and strain in the eyes.
Make children better readers and they learn as they go- because reading on paper helps in improving memory retention and focus.
More information grasping- makes everyone smarter
It's proven that physical books increase the joy of reading also when you read from them your comprehension and perspective improve. It's been proven that having them directly impacts the academic achievements of the child. Having more of them encourages more reading even if it's for fun and more discussions of what was read with others.
Scientists believe that due to the tactile sensation the students tend to score more marks and help understand the narrative which steered readers to immerse more in them.
Help you sleep better and don't interfere with our day-to-day routine
Reading from the screen before sleeping hampers the quality of sleep and may lead to irritation and undermined alertness, and is a lot more harmful to a child than an adult; set back the circadian rhythm of an individual like waking up later than usual, and sleeping untimely. And just give a book to a non-reader they will sleep instantly.
Improves the interaction between parent and child
It has been recognized that children while reading printed books, interacted better and more with their parents. The interactions will later facilitate in developing social bonds in schools/colleges and other social circles while making them more empathetic.
Less likely to have the distraction of scrolling online
With the internet at their fingertips, digital readers get more distracted, and they can spend more time looking for words than processing what they are reading. Digital readers tend to multitask, but if you like to fully grasp and process what you are reading then that is not a good thing.
Healthy and friendly to the environment or personal economy
Even if e-readers are one-time buys they contain harmful processed metals in them which are a lot less likely to be recycled properly. While physical books can be borrowed, gifted, and sold; you can also issue them from the library, and they are easy to recycle. Furthermore, an e-reader may be a one-time investment (which is a lot more than a paperback) the services provided by it comes with premium prices of yearly/monthly payment which rounds up to a lot more expensive.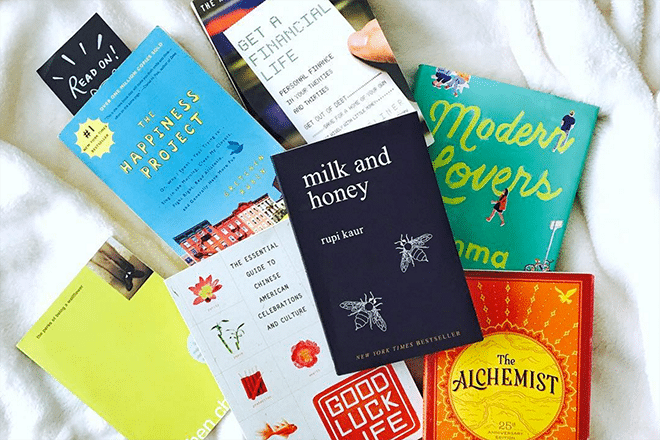 Benefits of Printed books
The feeling of achievement by completing a print book is far better
Easier to find your place in the book and you can annotate/scribble anywhere on them.
They bring back memories and hold sentiments.
Supporting local/small bookshops (if you don't order from big business conglomerates)
Can be shared easily and also hold special value to the readers.
They don't diminish our 'deep-reading' skills.
Reduces stress- reading for 6 minutes can reduce up to 68% of stress, it's proven.
Did you know, that if you return the ebook after reading it, the loss incurred by that is cut off of the author's pockets. So, printed books are fairer to the writers.