Experimental trials proved that psychedelic substances reduced the severity of depression in one-third of the patients being tested with Magic Mushrooms.
Magic Mushrooms-Origin
Magic Mushrooms scientifically named Psilocybin mushrooms, have the active ingredient psilocybin in them, which is used to treat psychiatric and behavioral disorders. Most of them are found in subtropical humid forests of Mexico, Canada, the US, Asia, Africa, etc. Usually, these mushrooms are dark-spored and grow in woods and meadows.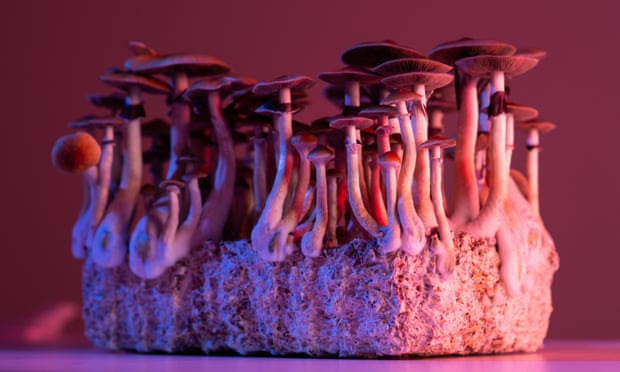 Types of Magic Mushrooms
Mostly many of the poisonous mushrooms are mistakenly used for cooking as they look similar to Magic mushrooms. By eating these many people have died.
1)Liberty caps( Psilocybe semilanceata) are the commonly used Magic Mushrooms. These look small and tan-colored. They can be eaten raw or dried. The Liberty caps when eaten raw it has a chewy rubber-like texture and an earthy taste. After picking the liberty caps, it is often dried to prepare tea from it. Liquid psilocybin can be extracted from liberty caps and can be used as a drug.
2)Bluebell or Bottle cap(Psilocybe baeocystis) It has a yellowish or brownish stem found on logs, mulch, peat etc.
3)Fly agaric(Amanita muscaria) which looks red and white spotted is more potent than the liberty cap. It attracts and kills flies and is considered to be poisonous. They cannot be eaten raw.
Impacts of Magic Mushroom on our body
Magic mushrooms have a component called psilocybin. It is converted into psilocin by the process of dephosphorylation in the liver. This psilocin has a psychedelic effect on the body. This releases waves of neurotransmitters in the brain so that different regions of the brain talks to each other which causes happiness, optimism, sleep, sexual desire, etc. After administering 2mg of psilocybin followed by psychotherapy, it is experimentally found that one-third of the patients who had severe depression had remissions.
Experimental Trials
These trials took place at 22 different sites in the UK, North America, and Europe. The results from these tests are described as "exceptional" by the chief medical officer at Compass Pathway, Prof. Guy Goodwin.
It's found that more than 100 million people from all over the world have got treatments for depressive disorders. They took several antidepressant treatments and have not been cured. About half of the people were troubled a lot doing their daily activities.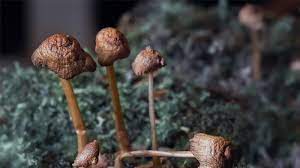 Mr. Good Win said, "Response rates were found between 10% and 20% in this group of antidepressant treatments". Another physician Dr. James Rucker, a psychiatrist, at NHS foundation, South London said, "Anti-depression treatments impose a burden on the patients as they cost about £3.9bn in the UK for a year."
Treatment Procedure
The clinical trials for phase 2 were done on 233 patients with severe depression.
These patients were randomly assigned to receive 1mg or 10mg or 25 mg of Comp360 also called synthetic psilocybin. It takes about 30 minutes to start its work.
One day after ingestion of the medicine the patient is asked to wear an eyeshade.
Patients were focused on listening to a calming playlist.
They will turn their attention towards it for at least six hours.
The safety and wellness of the patient will be ensured by therapists throughout the process.
Meanwhile the therapeutic team will only interrupt when adverse effects like anxiety occur.
This process will repeat in the following week too.
The results show that the depression scores based on the standard Montgomery-Åsberg depression scale improved after the treatment. It's also published in the New England Journal of Medicine.
Side effects
The common side effects include headaches, Nausea, dizziness and fatigue. Few patients did not respond to 25mg of psilocybin doses. They had some rare side effects such as self-harm and suicide attempts after a month of using the drug. According to a professor of neuropsychopharmacology at Imperial College London, David Nutt, he said: "These were random events and unrelated to the doses given."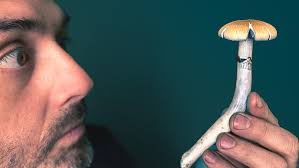 Other effects of the drug include visual enhancement of colors, ripples, and changes in solid colors. Some seem to feel like looking at different colors while they hear music.
Risks
Magic mushrooms have high risks when it is mixed with other drugs such as tramadol, cocaine, amphetamines, and cannabis.