Congress leader Rahul Gandhi on Tuesday reacted over the controversy on the BBC documentary of PM Modi which is on the Gujarat riots in 2002 and has triggered a significant controversy both nationally and internationally. The former president of the Congress declared that "truth has a nasty habit of coming out" and accused the government of stifling free speech and using agencies like the CBI and ED to persecute the opposition.
Rahul Gandhi Says,
"If you read our scriptures, the Bhagwat Gita and Upanishads, you will see that the truth cannot be hidden. The truth always comes to light. "The truth shines bright and has a nasty way of coming out, despite your efforts to suppress it through the use of institutions, the CBI, and the Enforcement Directorate," the Congress leader stated during a press conference held in conjunction with the Bharat Jodo Yatra.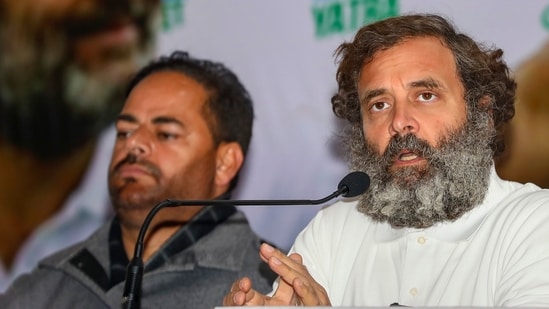 In a few hours, at 9 p.m., the United Kingdom will see the release of the second part of the two-part documentary "India: The Modi Question." The Ministry of External Affairs had taken a tough stance on the BBC's account of what had happened during the riots in the state of Gujarat when Modi was serving as the Chief Minister, calling it a "propaganda pieAll about The documentary
All About Documentary
According to reports, the Center gave instructions last week to block Twitter posts and YouTube videos that shared links to the documentary. The Ministry of Information and Broadcasting was believed to have issued the instructions on blocking access while acting under the IT Rules' emergency powers in 2021.
The opposition leaders who have been cornering the Modi government over the series have termed the move "censorship' and strongly objected to the documentary.
Senior officials from several ministries, including external affairs, home affairs, and information and broadcasting, are said to have reviewed the documentary and found it to be an attempt to undermine the Supreme Court's authority and credibility, sow discord among different Indian communities, and make unproven claims about the actions of foreign governments in India.
According to the officials, the documentary was found to be undermining India's sovereignty and integrity and has the potential to negatively affect both friendly relations with other countries and domestic public order, PTI reported.
The MEA responded by stating that the documentary will have an impact on relations with other countries. Since its publication, BJP leaders have been criticizing it and asserting that the Supreme Court has already reached a decision. Many users have urged the BBC to remember the contradictory legacy of controversial leader Winston Churchill on social media.
UK Prime Minister Rishi Sunak expressed his disapproval of how Prime Minister Modi was portrayed in the documentary last week.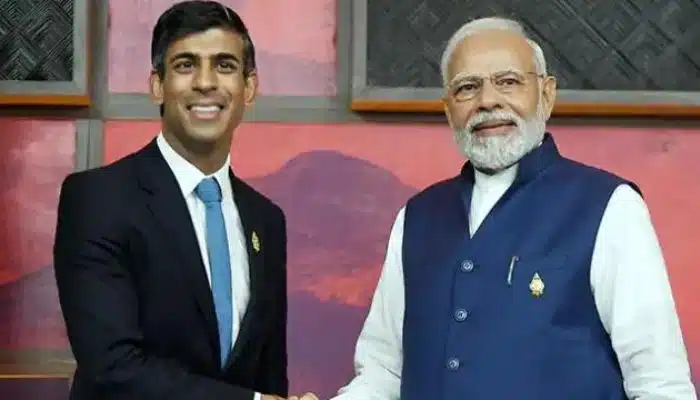 On Monday, US State Department spokesperson Ned Price said, "I'm not familiar with the documentary you're referring to, but I'm very familiar with the shared values that enact the United States and India as two thriving and vibrant democracies."