The resettlement of villagers from Sariska Tiger Reserve, which was running at a very slow pace for the past 15 years, has now picked up the speed. The authorities in the Tiger reserve have implemented the plan to relocate the 6th village from the Sariska Tiger Reserve region.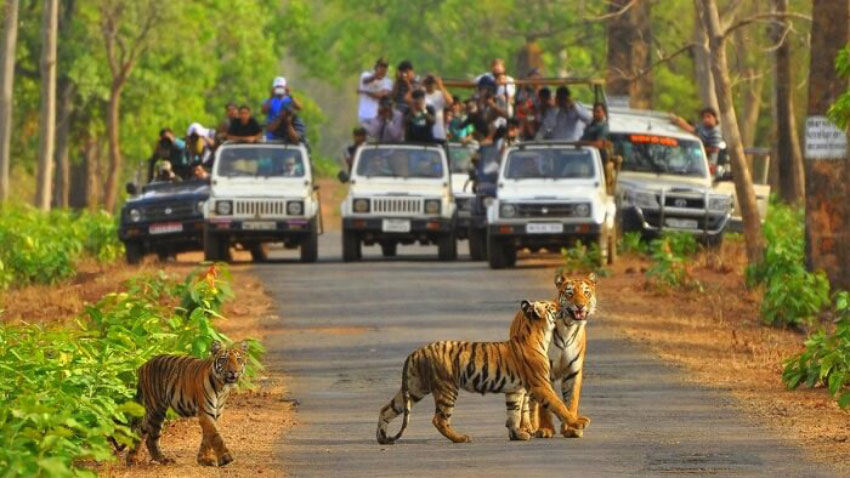 Table of Contents
The relocation plan of villagers from Sariska Tiger Reserve has gained momentum after 15 years with the relocation of 6th village.
Since 2006, when the relocation plan was initiated, the forest administration has relocated 6 villages. The authorities have shifted 32 families from the 6th village that is still under process of relocation. The families were resettled in the nearby village of Tijara. Furthermore, the remaining 99 families will be shifted in a faced manner this week.
The forest department says it will soon move more villages.
A senior official said regarding the resettlement, "The forest administration's efforts to educate villagers in the recent past have started yielding efforts as more people are coming forward to move out of the forest." He also added, "In one-and-a-half years, 3 villages are shifted. However, till 2020 only 3 villages were relocated."
The administration claims that they will shift 6 more villages by the end of this year. These villages include, Sukola, Devri, Kankwari, Kraska, and Pilapani.
The district administration said, "The majority of the families that shifted opted for land packages as they are beneficial. The package includes six bighas of agricultural land, a 60*90 sq. ft. plot and electric connection for cultivation. The villagers who moved out earlier have seen land value increasing in Tijara, Kanpura, and other near areas."
Need to relocate the villages from Sariska Tiger Reserve
Authorities suggest that following the relocation of village settlements from the forest areas, the visibility of tiger population has increased. 
The member of the Rajasthan State Board of wildlife, Sunil Mehta said, "The relocation of villagers will not only reduce biotic pressure on the park but will also provide inviolate space for the tigers and other wild animals. Villagers relocated in the recent past like Panidhal have already been occupied by animals and become a part of tiger territory. The field director and DFO have worked tirelessly for the relocation project." 
---
Published by – Mohit Maurya
Edited by – Nehal Sharma