The first day of the Ranji Trophy ended with Mumbai making 36 for the loss of 2 wickets, with Surya Kumar Yadav batting on 18 and colleague Ajinkya Rahane batting on 12

Delhi managed 212 for the loss of 6 wickets on day 1 with Lalith Yadav scoring an unbeaten 33 and an unbeaten 4 from Pranashu. For Tamil Nadu, Lakshminarayanan Vignesh and Sandeep Warrier took shone with the cherry with three wickets each.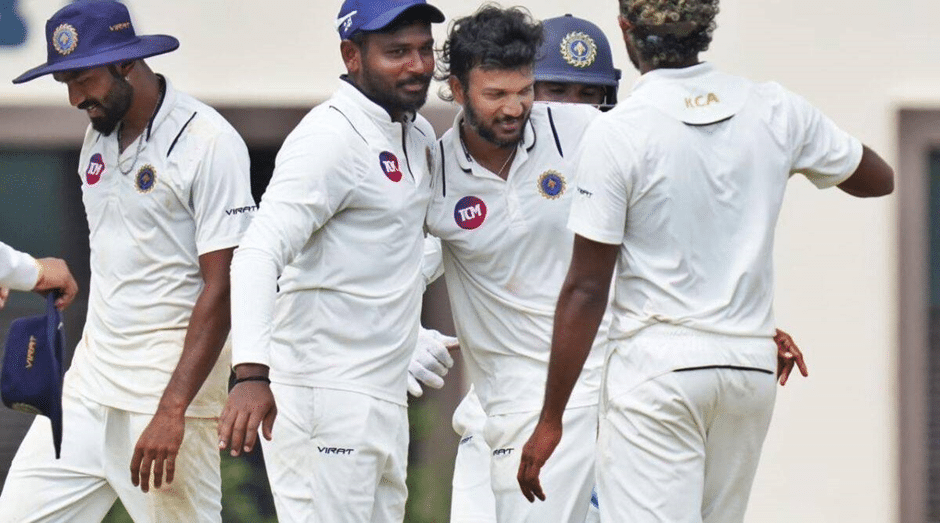 Saurashtra vs Mumbai, the former brings on left-arm spinner in Ranji Trophy
Despite Chirag Jani getting a wicket in his last over, Saurashtra decided to bring on a left-arm spinner. Surya Kumar Yadav scored three boundaries off the left-arm spin of Dharmendra Jadeja. Mumbai scored a shocking 6 runs with two wickets gone, courtesy of Chirag Jani, who got the better of Mumbai batter Yashasvi Jaiswal. Jaiswal departed for only two runs. Mumbai ended the day scoring 36-2. Saurashtra ended the day with 289 courtesy of a captain's knock by Vasudeva. He scored 75.
On a challenging wicket, Uttar Pradesh managed 225 for the loss of 7, thanks to half-centuries by Akashdep Nath (57*) and Priyam Garg (52). Nath and Shivam Mavi, who is on 16, are in the crease.
Prithvi Shaw's 'run-draught' continues
Prithvi Shaw's lack of form with the bat continued, as the 23-year-old was bowled by medium pacer Chetan Sakariya.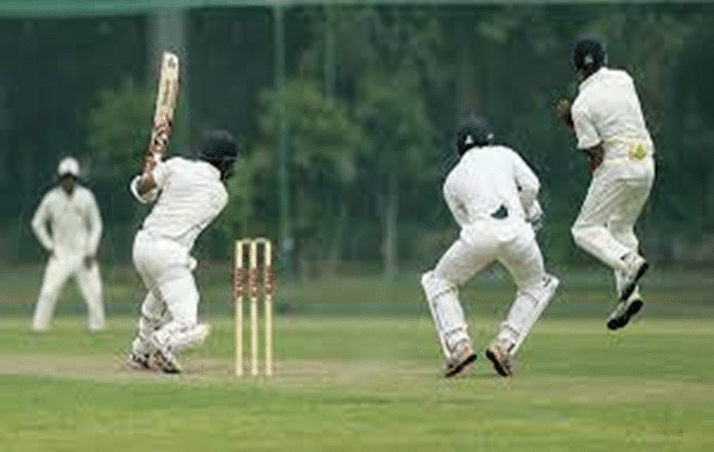 Sandeep Warrier upsets Himmat Singh in Ranji Trophy
Sandeep Warrier proved to be Tamil Nadu's hero as he took three wickets including the wicket of Himmat Singh (25), to break the 43-run sixth-wicket partnership.
Gujarat vs UTCA in Ranji Trophy
For Chandigarh, Bhagmender Lather scored a neat 50 off 89 deliveries, taking their tally to 221 with half-a-dozen wickets down.
Haryana vs Odisha in Ranji Trophy
Nishant Sindhu scored a scintillating ton for Haryana. Chennai Super Kings have picked up the teenager for 60 lakh.
Vignesh gets the better of Shorey!
Dhruv Shorey's innings came to an end by Lakshminarayanan Vignesh, as the former departed for 66. Vignesh bagged three wickets.

Stumps Day 1: Hyderabad- 78/3 in 26.6 overs (Buddhi Rahul 16, Rohit Rayadu 22) vs Assam
Stumps Day 1: Karnataka- 294/3 in 89.6 overs (Manish Pandey 8, Vishal Onat 73) vs Goa
Stumps Day 1: Railways- 274 all out in 87.4 overs (Adarsh Singh 24, Akash Pandey 24) vs Madhya Pradesh
Stumps Day 1: Kerala- 100/2 in 37.6 overs (Sachin Baby 11, Rohan Prem 29) vs Chattisgarh
Stumps Day 1: Uttarakhand- 295/6 in 64.6 overs (Aditya Tare 91, Abhay Negi 48) vs Himachal Pradesh.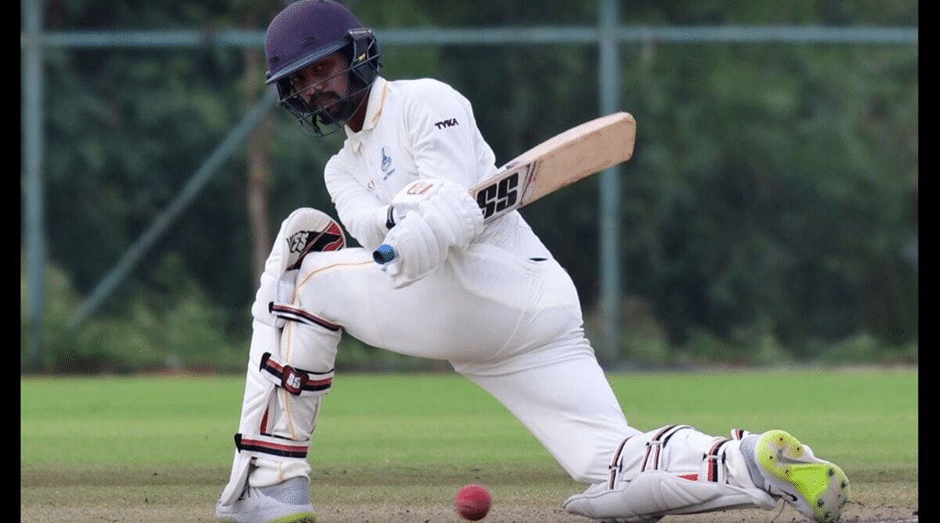 Read More:- Phil Foden-One Of The Best Young Talents In Football