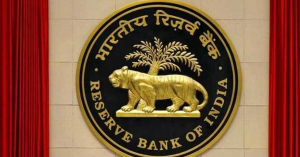 Governor of the RBI, Shaktikanta Das, announced on Wednesday that the Monetary Policy Committee (MPC) had unanimously voted to increase the policy repo rate by 40 basis points (bps) to 4.40 per cent with immediate effect, following an unscheduled policy review with a goal of keeping inflation under control. The rate increase will take effect immediately.
A rate rise was unanimously approved by all six members of the MPC, but the central bank's accommodating position was maintained, Das added. 
Additionally, the MPC increased the amount of deposits needed to be held in cash reserves by 50 basis points to 4.5 percent, sucking out an additional 87,000 crore of liquidity from the banking sector. The increase in the CRR will take effect on May 21. 
Despite the fact that inflation has remained above the target of 6 percent since January, Das predicts that the inflation print in April will also be high, if not excessive. Retail inflation came in at 6.9 percent in March, according to the Bureau of Labor Statistics. The Reserve Bank of India has raised interest rates for the first time since August 2018. 
The governor said that the MPC's decision to reverse the interest rate drop by an equivalent amount in May 2020 was effective immediately. 
During an online briefing, Das said that "shortages and volatility in commodities and financial markets are getting more severe." He also stated that there is a danger that the price will remain at this level for "too long" and expectations will become unanchored. According to Bloomberg, the bank's next planned rate decision isn't until June 8 this year. 
The government has stepped up its efforts to combat inflation, which has outperformed its forecasts for most of the calendar year so far. The Reserve Bank of India (RBI) upped its repurchase rate to 4.40 percent, from the record low of 4 percent it had been holding for the last two years to boost the economy. This was the first unannounced rate move since the pandemic's apex in 2009.