Real Madrid pulled back from the brink to set up a final clash with Liverpool, as Manchester City suffered one of the most stunning Champions League collapses.
Liverpool, the six-time champions, will face Real Madrid, the 13-time champions, in a rematch of the 1981 and 2018 finals in Saint-Denis's Stade de France on 28th May, 2022. In the semi-finals, the Reds defeated Villarreal 5-2 on aggregate.
In recent years, the Champions League has produced a plethora of classic knockout ties, including the first leg of this encounter, which City should have won by a larger margin.
After Bernardo Silva's storming run, Mahrez smashed home in the 73rd minute to give City a rare, and delicious victory.
As a result of the suspenseful match, the match was stretched to extra time, with Real scoring the game-winning goal in maybe the best Champions League semi-final ever.
MAD

MNC

14

Fouls

18

4

Yellow Cards

3

0

Red Cards

0

3

Offsides

3

3

Corner Kicks

10

8

Saves

2
Before the final whistle, both teams had chances to win the match. Rodrygo was denied a hat-trick by City goalkeeper de Moraes Ederson, and then an unmarked Phil Foden headed the ball inside the box.
In the penultimate minute, Rodrygo, the Brazilian substitute, converted Karim Benzema's left-wing cross from close range – Real madrid's first shot on goal. After Marco Asensio flicked on Dani Carvajal's cross, he levelled the tie with a header into the top corner, completing a brace 90 seconds later. 
Benzema raced Ruben Dias to a loose ball in the box, but the City defender hauled him down. He took the penalty alone and converted it for his 43rd goal of the season.
City, who had hoped to reach an all-English Champions League final for the second year in a row, were stunned.
Thibaut Courtois of Real Madrid, who was far busier than City's goalkeeper, pushed away Foden's header, with Fernandinho inches away from converting the rebound – but City were unable to score.
City's loss ahead of their loss
Guardiola now has a monumental task ahead of him. He must motivate City's players for their final four Premier League games, which are the only cherries on top of their season's cake. If they lose any of them, Liverpool will have a chance to pass them and win the league – and potentially become the first English team to do it.
They didn't look like they were going to come back after Benzema's penalty, and their teammates remained impassive as the final whistle blew on their European ambitions.
Madrid's season so far
Real Madrid are the undisputed European Cup champions, having won the championship 13 times, six more than any other team. They've fought back so many times this season that they've been on the verge of losing. They upset Paris St-Germain in the last 16 after coming back from a 2-0 deficit on aggregate. Then, in the quarter-final against Chelsea, Rodrygo scored a late goal to force extra time, which Benzema won.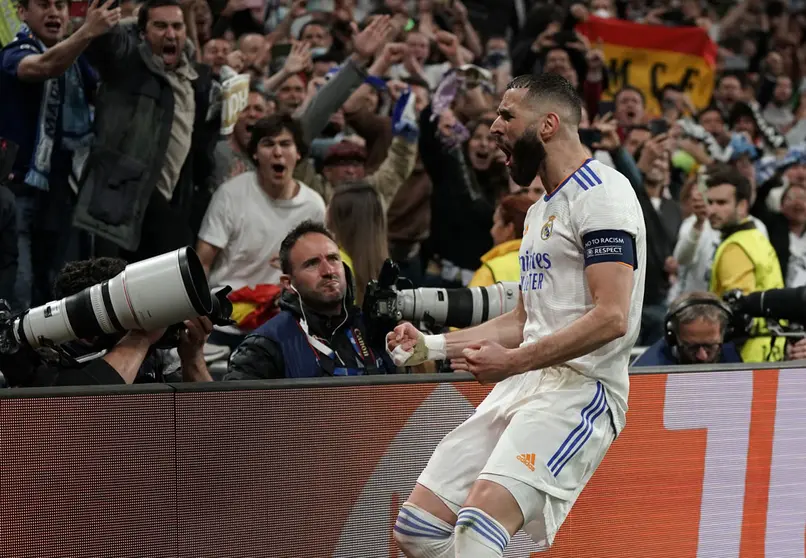 Carlo Ancelotti's side won La Liga last weekend and can now concentrate entirely on the match against Liverpool. Gareth Bale's brace and Loris Karius' howler gifted Benzema a goal in their last final match in Kyiv in 2018.
Published By : Akshita Katoch
Edited By : Khushi Thakur