The megastar singer and performer Rihanna recently became the face of the British Vogue Magazine cover along with her son and partner, ASAP Rocky. She has also been in the news recently for rumours of a second pregnancy since appearing on the Super Bowl halftime show. Read more!!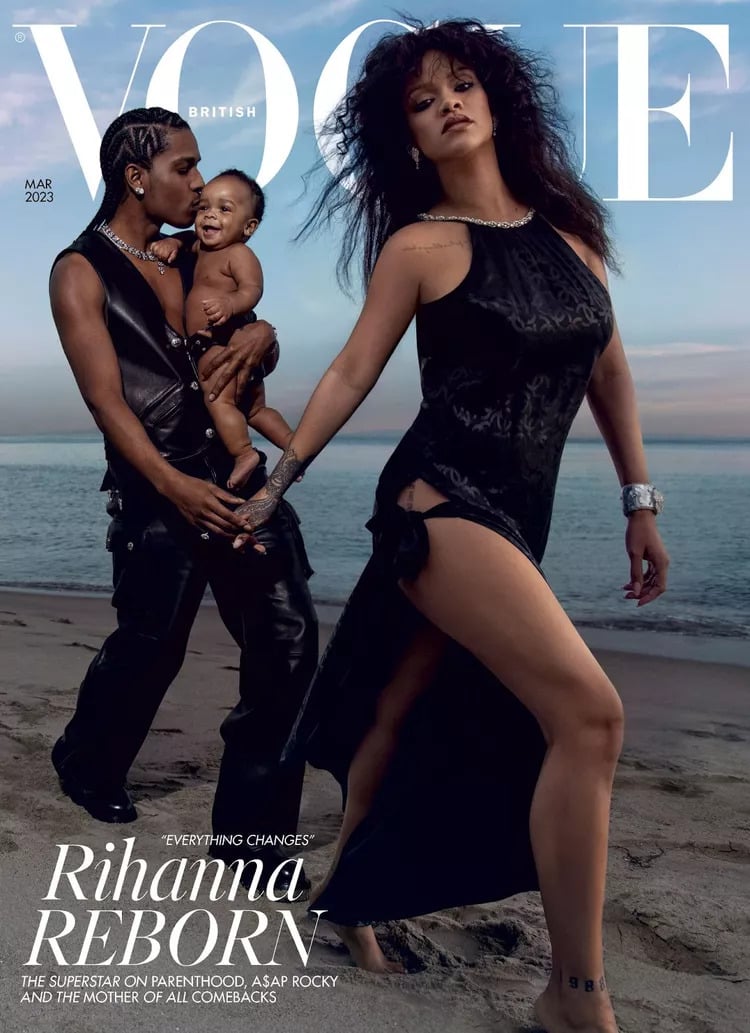 Rihanna has been one of the biggest newsmakers of all time. Whenever she touches something, it becomes world news.
Recently, the famous singer appeared on the new British Vogue magazine cover for the 2023 edition along with her partner ASAP Rocky and a little son.
The duo looked stunning, with Rihanna looking delicious in a high-slit black dress and the popular rapper rocking a diamond necklace and an all-leather ensemble while carrying their son.
Last year also, Rihanna got a lot of attention and wishes for embracing motherhood, and in one of her interactions with the media, the Fenty Beauty founder said:
"It is crazy. It is amazing. … It's weird. It's all of those things, all at once. The best feeling, the best. The most love I've ever known. I can't describe it. It's new. It's fascinating. Every step, every facial expression, every new milestone. I love it,"
The superstar singer also admitted in one of her other interviews that having a baby is teaching her how to be patient and calm. Here's what she said, verbatim:
"I thought I was getting better at patience, but this will sit you down. You are forced to be patient as a mom, as a parent, just in general," she said. "Your tolerance level goes down, but your patience goes up if that makes any sense."
Rihanna adores her son and has stated numerous times that she is not ready to leave him for even a second, and if she does, it must be something worth her time and attention that is also unique professionally.
Rihanna's Super Bowl Halftime Show Marked Her Return To The Stage After A Seven-Year Hiatus-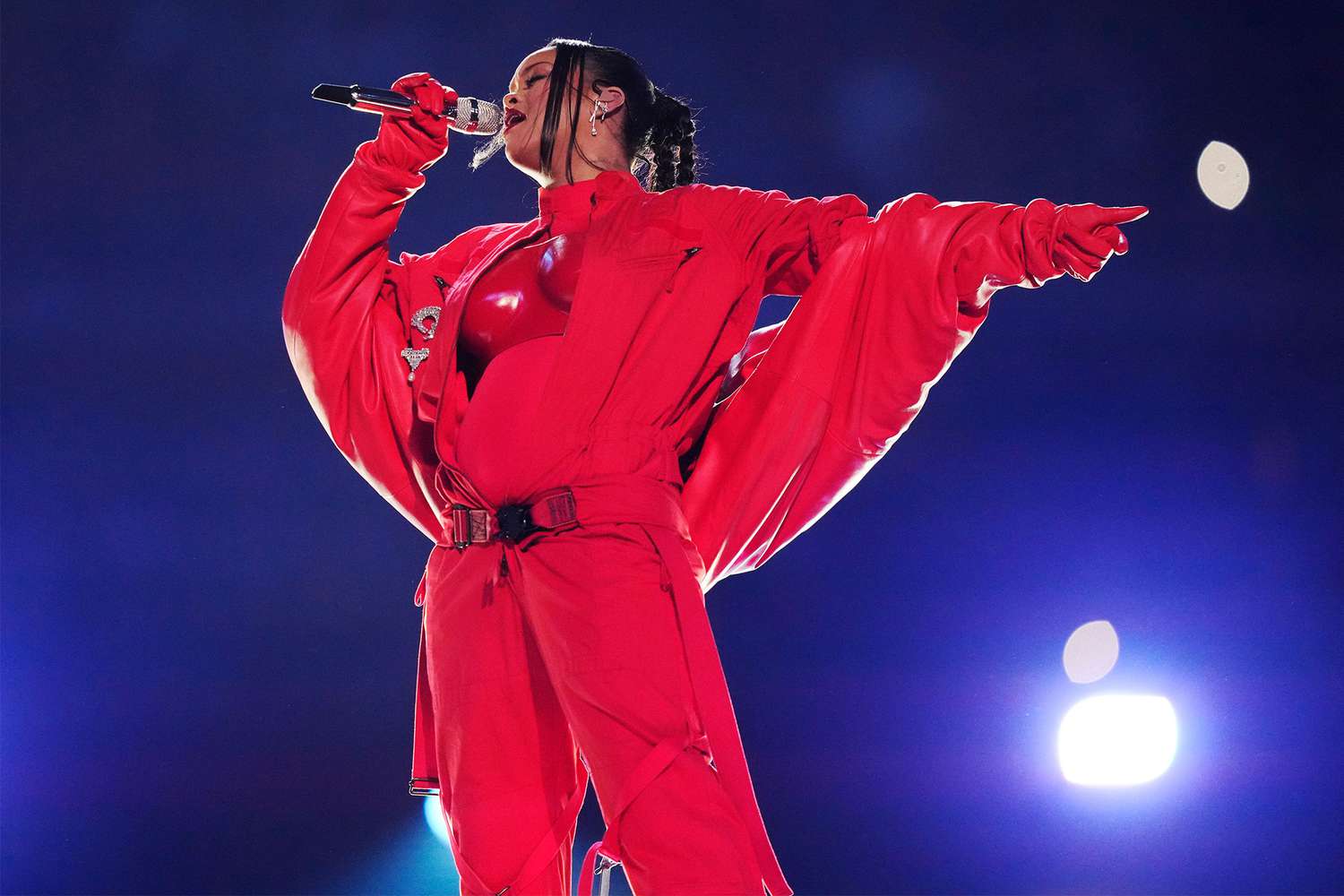 Rihanna again recently made headlines with her grand and most awaited Super Bowl halftime show performance.
In solidarity with Colin Kaepernick, the singer previously declined the offer to perform at the NFL Halftime Show in 2019. However, this time, she agreed. So, what made her change her mind? Well, the 34-year-old superstar said:
"Raising a young Black man is one of the scariest responsibilities in life. You're like, 'What am I leaving my kids to? This is the planet they're gonna be living on?' All of those things really start to hit differently."
So, considering her statements, it has a lot to do with her embracing her new motherhood with seriousness and responsibility, and things not being just about one's own self. Furthermore, for Rihanna, it is more about representing the Black community and becoming a mother in general.
Rihanna Announces Her Second Pregnancy During Super Bowl Halftime Show Performance-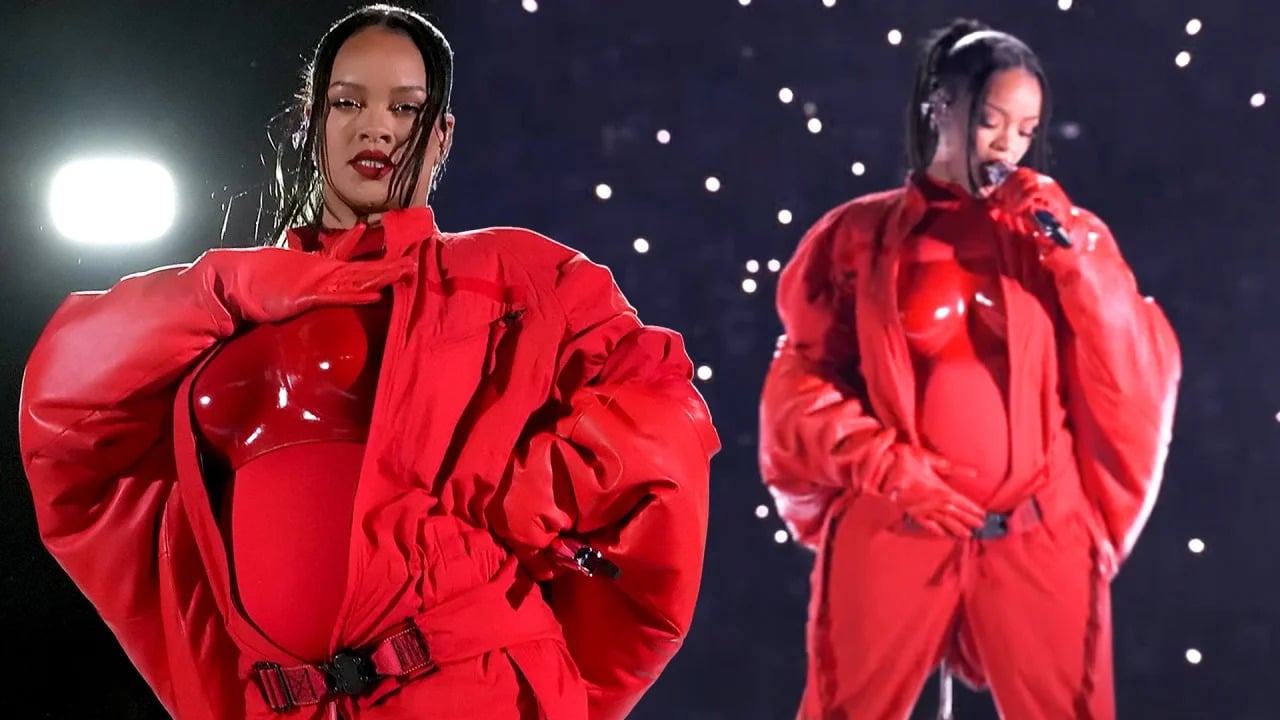 Rihanna returned to the stage for the Super Bowl halftime show after a seven-year hiatus. It's also noteworthy because she became a mother only nine months ago. Fans were excited and cheering, but they were definitely not up for yet another big surprise, which was Rhinna's cute baby bump.
Even though Rihanna's Super Bowl 2023 halftime show did not feature a star-studded guest list, with no celebrities and no extra frills, there was an onstage cameo that caught the attention of fans all over the world and made the performance major world news.
The Fenty Beauty businesswoman and singer appeared on stage for the Super Bowl 57 halftime show on Sunday, February 12, wearing a red costume that included a jacket and bralette. The 34-year-old pop star's expanding baby bulge was also very much visible in the handmade LOEWE attire.
So, the megastar took everyone by surprise, revealing that she is soon going to be a mother for the second time when her first child is just 9 months old.
Rihanna: A Very Loving and Most Protective Mother!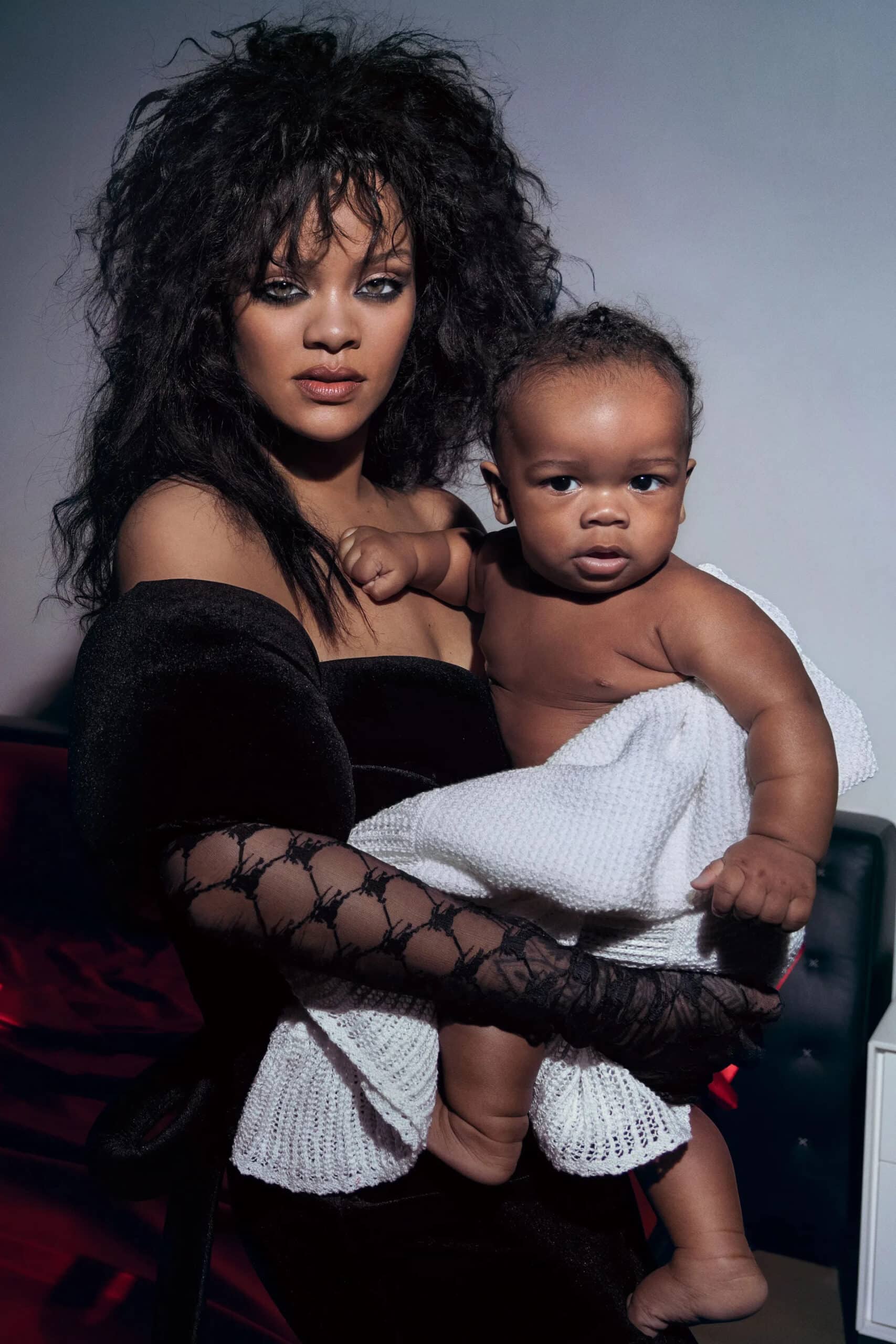 Rihanna and ASAP Rocky have kept their infant out of the spotlight since becoming parents. They definitely want to protect their child and give him as much of a normal childhood as they can.
The "Diamonds" singer is definitely very protective of her son and family and wants to keep that aspect of her life low-key and subtle. She told The Associated Press of the opportunity in November 2022:
"If I'm going to leave my baby, I'm going to leave my baby for something special. It was now or never for me."
Well, there's definitely a lot coming up from Rhinna's side in the near future for her fans around the world. But, for the time being, she has already wowed audiences with her brand new British Vogue magazine cover and Super Bowl performance with her adorable baby bump.
You Can Also Read: