Earlier last month, the FBI conducted a raid in Mar-a-Lago, the for-profit resort of former President Donald Trump. FBI confiscated 185 classified government documents including 24 top secret documents. But this raid has marked the FBI as an enemy in their own country. FBI and other agencies are on high alert for a possible riot against Trump's prosecution.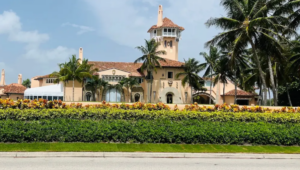 Following the FBI raid in Mar-a-Lago, the news exploded(riot). FBI found 185 classified documents and 24 marked as top secret, which are believed to be stolen government property. While the FBI claims that they confiscated it, Trump said that they have willingly handed over the documents. But Trump, the Republican party, and the Far-Right and sending mixed messages all over the internet. 
Trump demonizing FBI for riot
While Trump and the Republican party are demonizing the FBI saying "When are the great Agents, and others, in the FBI, going to take it anymore,' much as they did when James Comey read off a list of all of Crooked Hillary Clinton's crimes, only to say that no reasonable prosecutor would prosecute" Trump said. On the other hand, his ardent supporter US senator Lindsay Graham said "there will be rioting in the streets if Trump is prosecuted" later she denied the accusation of inciting violence.
The Far Right has been more extreme. They have spread baseless conspiracy theories and an idea of a civil war on social media. With repeated threads of people calling to arms with pictures showing their military-grade gear, weapons, and their ardent support for Trump and even for white supremacy. Demonizing Kamala Harris, Nancy Pelosi, Hilary Clinton, and last but not least President Joe Biden.
With this step, the FBI has definitely painted a target on their backs. FBI offices and agents have been targets of violent repercussions following the Mar-a-Lago raid. So much so that The New York Young Republican Club issued a statement calling for "Total disintegration of the FBI and Anyone who was involved in the raid should be arrested and prosecuted with expediency". Other right-wing clubs called for an all-out war against the democrats.
One can say looking at the situation following Trump's impeachment that the main cause was Trump motivating his supporter to riot in the Capitol building, Trump is walking on very thin ice. But so are the law enforcement agencies, because they have to very careful in order to avoid any reason for confrontation.
---
Read More: Maharashtra Income Tax Officers conduct a Bollywood-style raid
---