Ronaldo is reportedly training at his former club amid looking for a new club
Image source:Asiana media
On 10 December, Portugal was knocked out of the quarter-finals of the World Cup by Morocco as they lost to Morocco, 1-0. It took a long time for Fernando Santos's men to digest the loss to the African team, who scripted history becoming the first African nation to qualify for the semi-final of the World Cup. The mighty Moroccan side scored their first and only goal of the match through a towering header by Youssef El-Nesyri three minutes before halftime. The forward jumped to an incredible height of 9ft 1 inch, going past the famous leap by Cristiano Ronaldo for Juventus in 2019. The Portuguese striker jumped at a height of 8.39ft.
This was also the last time Ronaldo would play for Portugal at the World Cup. He has scored in 5 of the World Cups he's played in, being the first player ever to do so. By the time the next World Cup comes along, the ex-Manchester United star will be 41.
Ronaldo contract :
In the past few weeks, things have been rough for Cristiano for his club and country. His Manchester United contract got terminated, following his explosive interview with journalist, Piers Morgan; as a result, the summer transfer window will see the former Real Madrid talisman searching for a new club.
In the midst of searching for a new club, it has been reported that the 37-year-old has started training at Real Madrid's training ground, Valdebebas just after four days after getting knocked out of the World Cup by the Atlas Lions. After the final whistle, Ronaldo left the ground in tears, indicating that he will never get his hands on the prestigious award. As per the report from Revelo, the Portuguese captain returned to the place he called home for 9 years, from 2009 to 2018. Ronaldo has won 4 Champions League trophies in his stint at Los Blancos. He also earned 4 Ballon d'Ors to his name while donning the white shirt.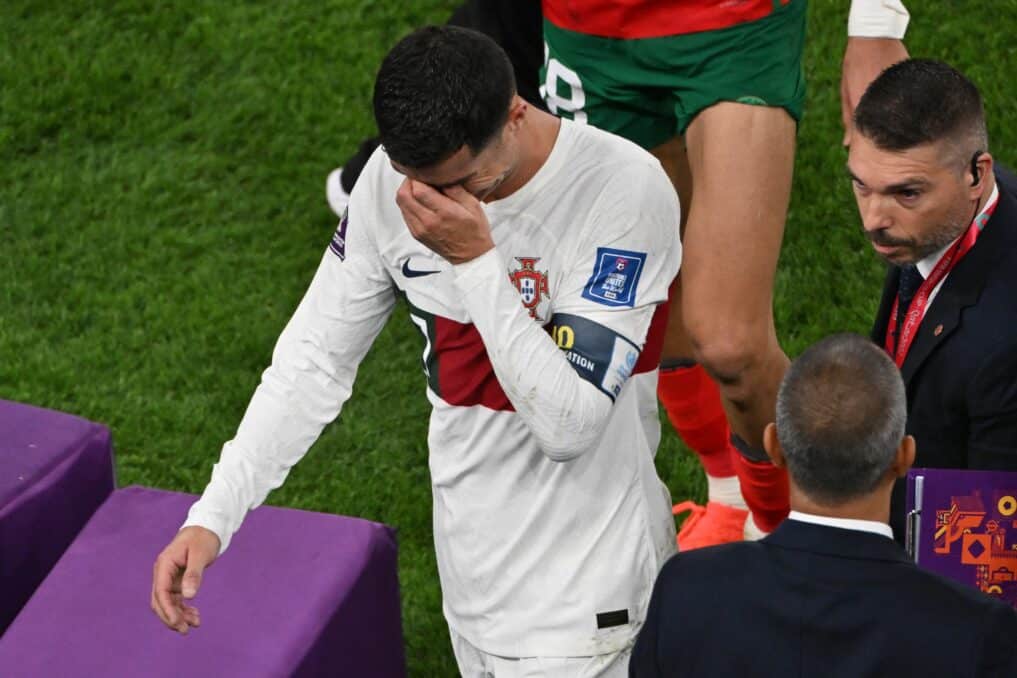 Ronaldo in Madrid
Ronaldo left Real Madrid for Italian giants Juventus in 2018. In 2021, he returned back to Manchester United, where he initially played from 2003 to 2009. Fans are waiting for Ronaldo's comeback in Real Madrid, although it won't be the same considering his age. Before the World Cup, the 37-year-old was offered a lucrative deal with Saudi Arabian club, Al Nassr, but the veteran denied that he agreed to join the club after Portugal's 6-1 win over Switzerland.
Read also: Elon Musk sells $3.6 billion worth of Tesla shares