Due to the Russia-Ukraine war, crude oil (Brent crude) in the global market crossed $ 115 per barrel on Thursday. In such a situation, the price of petrol and diesel in India is almost certain to increase in the coming days.
For the last 120 days, there has been no increase in the prices of petrol and diesel in the country, while crude oil has increased by about 70%.
Every day there will be a minor increase
The trend of petrol-diesel prices and election delay in India shows that the Modi government has been avoiding increasing petrol and diesel prices just before the assembly elections. However, it does not delay increasing the costs once the elections are over.
At present, assembly elections are being held in five states, including Uttar Pradesh. Its results will come on March 10. For this reason, the prices are being estimated to increase from next week. The analysis also says that the increase in petrol and diesel prices will not happen all at once, but will happen every day.
Petrol-diesel prices may increase by Rs 20-25
Anuj Gupta, Vice President, IIFL Securities, said, "The price of crude oil has crossed $115 per barrel in the international market. At the same time, oil companies have not changed petrol prices since November 3, but since then, crude oil has become more expensive than $ 40 per barrel.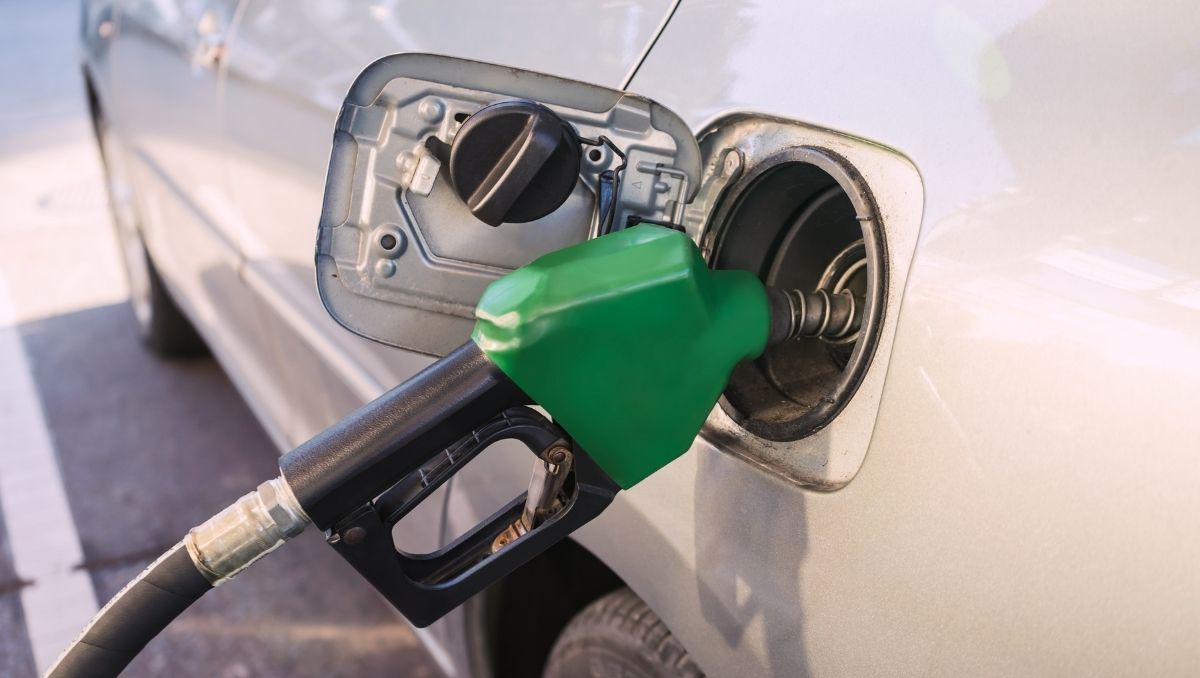 Therefore, petrol and diesel prices may increase by up to Rs 20-25. According to Prashant Vashisht, Vice President and Co-Group Head of rating agency Icra, petrol and diesel prices in the country increase on an average by 55-60 paise per litre when crude oil becomes costlier by $1 per barrel.
Oil companies lose Rs 5-6 per

litre
On Thursday, March futures of crude oil on MCX rose more than 4% to cross Rs 8,600 (about $ 113) per barrel. Crude opened at 8495 ($112.21) and made a high of 8677 rupees (114.62). In December 2021, the average price of oil was close to $ 73; then, oil companies were getting an additional profit of Rs 8-10 per litre.
Public sector oil companies – Indian Oil Corporation, Bharat Petroleum and Hindustan Petroleum – are incurring losses of Rs 5-6 per litre on petrol and diesel due to the rise in crude oil prices. Due to the continuous increase in oil prices, companies' losses are also increasing continuously. Experts are predicting crude oil to reach $ 150.
Math's

of tax on petrol and diesel
| | | |
| --- | --- | --- |
| | Petrol/Litre (Rs.) | Diesel/Litre (Rs.) |
| Base Price | 47.99 | 49.34 |
| Freight | 0.25 | 0.28 |
| Excise Duty | 27.90 | 21.80 |
| Dealer Commission | 3.77 | 2.57 |
| VAT | 15.50 | 12.68 |
| Total Price | 95.41 | 86.67 |
Note: These figures are according to the petrol and diesel price in Delhi on March 2.
Oil selection connection
Russia-Ukraine war raised crude prices
Russia is a significant producer of oil and natural gas. According to the BP Statistical Review, Russia was second in production of crude oil and natural gas condensate in 2020. Soon after Russia invaded Ukraine on February 24 2022, stock markets worldwide crashed, gold prices soared, and crude oil reached record levels.
During this period, Russia produced 10.1 million barrels per day. Russia uses half of this oil to meet its needs and exports 5 million to 6 million barrels per day. Due to the invasion of Ukraine, many sanctions have been imposed on Russia.
This may affect the crude supply. Due to these fears, crude is making new records every day.
India depends on other countries for 85% of crude supply
India is dependent on other countries for more than 85% of its natural oil supply. About half of Russia's oil exports – some 2.5 million barrels per day – are sent to European countries, including Germany, Italy, the Netherlands, Poland, Finland, Lithuania, Greece, Romania and Bulgaria. However, India imports very little oil from Russia.
India's oil supply will not be affected much due to the sanctions imposed on Russia, but the increase in crude prices will directly affect it. In 2021, India imported 43,400 barrels of oil per day from Russia. This is only 1% of India's oil imports.
The government may cut excise duty
Experts believe that the government can cut the tax excise duty on petrol and diesel to control inflation. In the first wave of Corona, the central government had increased the excise duty on petrol and diesel by Rs 15 per litre twice.
However, after this, on November 3, excise duty was cut by Rs 5 per litre on petrol and Rs 10 per litre on diesel. If the government does not cut excise duty after increasing the price, inflation may become uncontrollable.
How is the price of petrol and diesel determined?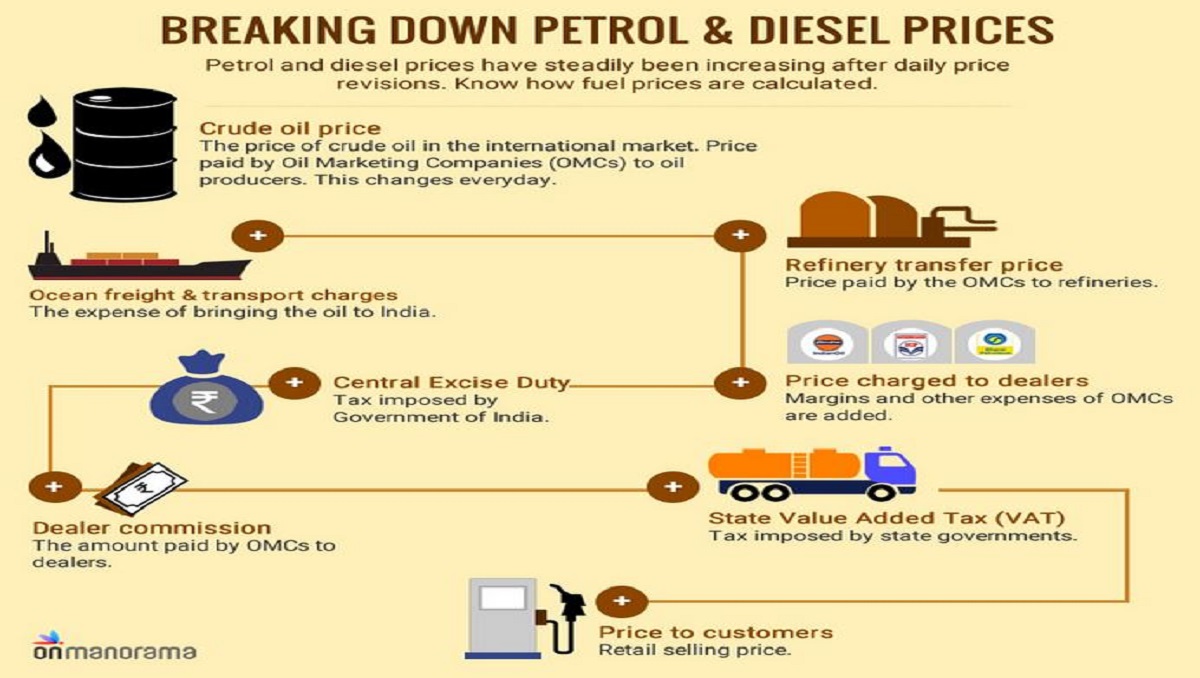 Till June 2010, the government used to fix the price of petrol, and it was changed every 15 days. After June 26 2010, the government left it to the oil companies to decide the price of gasoline.
Similarly, until October 2014, the diesel price was also fixed by the government, but from October 19, 2014, the government also handed over this work to the oil companies.
At present, oil companies determine the price of petrol and diesel daily, keeping in mind the price of crude oil in the international market, exchange rate, tax, transportation cost of gasoline and diesel and many other things.
---
Published By – Vanshu Mehra