Sachin Pilot: From Controversy to correction, Bharat Jodo Yatra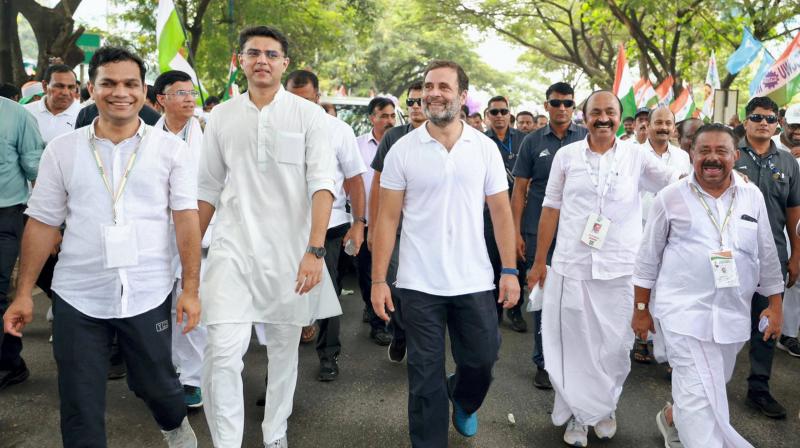 Senior Congress leader, former deputy CM, and state president of the Rajasthan congress committee said that Bharat Jodo Yatra is proving to be fruitful for the congress party. He said it before joining the Bharat Jodo Yatra in Maharashtra.
Sachin Pilot said that Rahul Gandhi is influencing a lot of people on the route of the Bharat Jodo Yatra and for sure it is going to fetch votes for congress. This comes after the Gujjar community leaders threatened to oppose Rahul Gandhi's Bharat Jodo Yatra after it enters Rajasthan. 
Bharat Jodo Yatra Not going to prove itself in state assembly elections will show results in 2024:Jairam Ramesh 
The general secretary in charge of communication Jairam Ramesh said that the Bharat Jodo Yatra is not going to influence much in the coming state assembly elections, but the Bharat Jodo Yatra is going to show tremendous results in the 2024 general assembly elections. 
Rahul Gandhi to face agitation from the Gujjar Community
The Gujjar Aarakshan Sangharsh Samiti has reprimanded that they are going to oppose Rahul Gandhi's Bharat Jodo Yatra as soon as it enters Rajasthan. The Gujjar community is in a direct tussle with the state government ruled by Ashok Gehlot as he has not fulfilled all their demands. 

Bharat Jodo Yatra going to pass through Gujjar's abundant areas 
The Bharat Jodo Yatra is going to pass through Rajasthan from the areas in which the Gujjar community's presence is in abundance and they are a deciding factor in choosing the government.
Many of the Gujjar youths are agitated because Sachin Pilot was not made CM and after that, he was removed from the office. The Congress party is still trying to come up with a solution after this threat. 
Sachin Pilot – Young Dynamic and Ambitious
Sachin Pilot is the number second in the leadership criteria from Rajasthan after current CM Ashok Gehlot.
He was made the party state president before the assembly elections; he proved himself by leading from the front and securing a win for the party in the 2018 assembly elections, after which the congress party regained power from the Vasundhara Raje-led BJP.
But after all, some things were not clear before the elections and again the congress party put its faith in Ashok Gehlot and made him the CM for the 3rd time. But at that time, the Gujjars and the supporters of Sachin pilot showed strength and displeasure for the congress's central leadership.

What went wrong that Pilot was alleged to arrange a coup against the state government 
After forming the government in Rajasthan, the party settled the dispute between both the senior congress leaders and made Sachin Pilot deputy CM and let him keep his party's state president post.
Things went wrong in 2020 when Sachin Pilot with his loyal MLA went to Gurugram and demanded that he should be heard and all the promises that were made to him should be kept.
Sources tell that he was promised to be made CM after the completion of half of the tenure, but his patience broke as he and his supporters were not being heard. Though Ashok Gehlot pulled out from this tussle and Sachin Pilot came back to Rajasthan but was sacked from the deputy CM and state president's post. 
Now that things are in favor of Sachin Pilot, he is again showing his political capability by handling major rallies and issues of the Congress party and also not giving abrupt statements that can harm himself and the Congress party.
---
Read More: Aamir Khan Turns Producer, To Take A Break From Acting.
---
What comes next
Now after the Gujjar community's threats, all eyes are on Sachin Pilot that how is he going to control the people of his own community and prove himself by conducting the Bharat Jodo Yatra successfully in Rajasthan.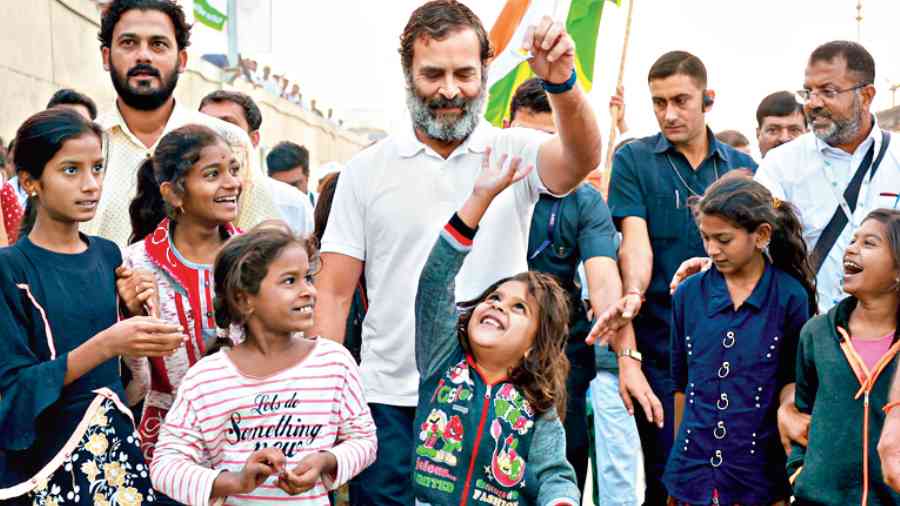 Bharat Jodo Yatra's  Impact on the general public and the Congress party 
The Bharat Jodo Yatra is going to cover 3,570 KM, 12 major states, and 2 union territories. Rahul Gandhi initiated the Bharat Jodo Yatra on September 7 from Kanyakumari Tamil Nadu and is going to end next year in Jammu and Kashmir. Rahul Gandhi is walking 23 KM daily with other party leaders and supporters to show his political tendency to connect people.
The Bharat Jodo Yatra can really prove to be helpful to revive the congress party as BJP is not letting any mistake of the Congress party or Rahul Gandhi's go in vain. But this time Rahul Gandhi is choosing his words with care not giving the BJP any chance to malign his image.
Hopes are that if all goes well, the congress party will also march from west to east and will cover the whole of India before the general assembly elections in 2024. Many señor congress leaders are optimistic about it and they are filled with vigor to face BJP and regain power in 2024 after a gap of 10 years. 
---
Read More: Kanye West Controversy Explained: How He Lose Billion Dollar Empire Due To His 1 Tweet
---