By Harsha Josephine Antony | On Wed 7 Sept 2022 | 10.00 pm IST |
Photo credit: Marie Claire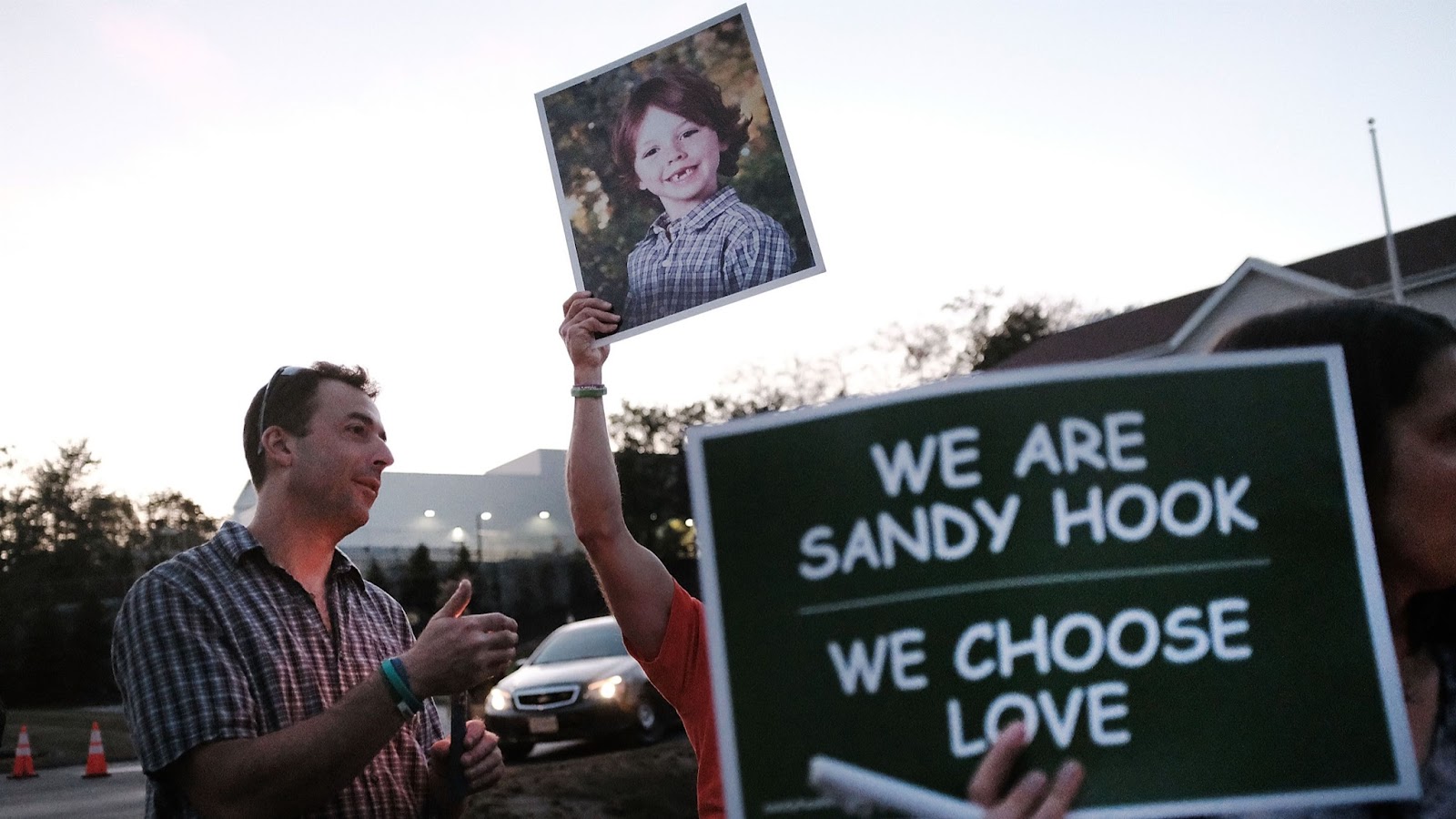 The survivors who were able to leave Sandy Hook Elementary School over ten years ago are giving the children of Uvalde, Texas a message of hope: You will learn to deal with your trauma, pain, and despair.
A message of hope is being delivered to the kids of Uvalde, Texas, by the survivors who were able to leave Sandy Hook Elementary School almost ten years ago: You will learn to cope with your trauma, sorrow, and sadness. Moreover, things will improve. They understand what is coming. Shock is first, then numbness follows. With post-traumatic stress disorder, there are issues. Anxiety. Survival guilt. anger over the shootings' persistence in America. They must go through their ordeal again whenever there is another mass shooting. They are aware that it will be difficult to claim their Uvalde roots. Sometimes the actions taken to safeguard you by that well-intentioned adult will be incorrect. Everybody experiences grief in a unique way that can be unanticipated.
Ashley Hubner, 17, who was in second grade at the Newtown school on December 14, 2012, when 20 children and six teachers were killed, stated, "It's been nine years since Sandy Hook." "This could not have happened again in the nine years we had. And yet it did. And now these kids will have to experience the same exact thing. That is simply very heartbreaking. At Robb Elementary School in Uvalde, Texas, on May 24, a shooter killed 19 pupils and two teachers. Because of how similar it was to their tragedy, the Sandy Hook survivors found it to be very shocking. In order to aid the youngsters in Texas starting school this week, Sandy Hook survivors who are now on the verge of adulthood are sharing their stories—some of which are being told for the first time—about growing up after surviving a mass massacre.
I FEEL AS THOUGH I HAVE DEVELOPED ALONGSIDE IT.
When the shooter entered the Sandy Hook school and massacred 26 people, including Marie Gay's younger sister Josephine, he was a 9-year-old third grader. All of the victims were first graders. The gunshots initially made Gay, a college student now 18 years old, believe it was a bear. "I'm not sure. We were a rural Connecticut family. My initial reaction upon hearing them was, "Oh, there's definitely a bear just hammering on the walls of the school. Despite the good intentions of the adults around her, Marie claimed that some of the things they did in the wake of the tragedy upset her. Before doing any emergency exercises, her teachers would pull her out of the room. They also took care to avoid using words like "bullet points" around her, which she thought was absurd. She also thought it was "icky" how many gifts were brought to Newtown for all the Sandy Hook victims' kids. She recalled being outraged on the day that hundreds of those gifts were distributed to kids who had gathered outside the neighbourhood intermediate school in order to receive a doll or a game. The sole student in my sister's class who survived was all she could think about at the time, she admitted. "I know I went through a lot too, but in my head, I was thinking I don't know how all these people are like clamouring for stuff."
According to Marie, the incident at Uvalde caused a lot of emotions. She described it as demoralising, but it also gave her the motivation to go out and fight for issues like mental health reform and gun control. She promised to explain to the youngsters of Uvalde that everyone experiences loss differently and that their future will be their own. She advised them to be nice to one another and to themselves as they moved on. While their sorrow and sadness will always be a part of them, they will learn to cope with them. Even now, she experiences anxiety in lecture halls and scans the room for exits while in a classroom. She said daily here, there are reminders of it at various times. But I think I've improved as a result of it and developed alongside it.
"I JUST LEARNED HOW TO SAY I'M FROM SANDY HOOK"
For Brittany Kowalski, the days following her brother Chase's passing at Sandy Hook Elementary are difficult to recall. She does recall the trauma that other people imposed on her family. The town was crowded with reporters, there were people disseminating false information that the shooting was faked, and a police officer stood guard in the family's driveway. While we were grieving the loss of my brother, there were threatening phone calls from Sandy Hook "truthers," attempts by foreign news crews to enter the house, and having to keep the blinds drawn for weeks or even months as a result of photographers skirting the police car parked in our driveway by walking through the woods. "It seemed like another world," she remarked.
When the shooting started and the school went into lockdown, she was a freshman in a math class at Newtown High School. At Sandy Hook, she was summoned into an auditorium along with other pupils who had siblings. There was a busy signal when she contacted her parents. She added that I couldn't tell you how many people were there, but it seemed like the crowd was dispersing at the slowest and fastest possible rates. I was the final one who hadn't heard back before everyone else dispersed. She claimed that for the following several years, she would fabricate her origins by claiming to be from other nearby villages. The "Oh, you're from Sandy Hook" dialogue is what she refers to as dodging. She didn't want to comfort others because of how they were feeling about what she had gone through.
"When you are well known as a result of a terrifying event that received widespread media attention, the feelings of empathy and pity are too comparable. I can finally say, "I am from Sandy Hook," without feeling the whole intensity of fear that goes along with it after over ten years. You don't have to grieve in the same way as the person sitting next to you, she would advise the youngsters of Uvalde. The tattoo on her chest bears a portion of Chase's ashes. "I still attend therapy, and although there are still days when I feel as though a dark cloud is hanging over my head, I have always been able to pull myself out of it or ask a member of my support network to provide a helping hand when necessary. I believed I had thoroughly processed a lot of the previous emotions, but Texas brought them back. My heart seemed to rip back open from the disappointment, worry, and hole it had previously experienced.