Who is Satya Pal Malik? 
Satya Pal Malik  is an Indian politician who is the current Governor of Meghalaya. He is  the former Governor of the erstwhile state of Jammu and Kashmir.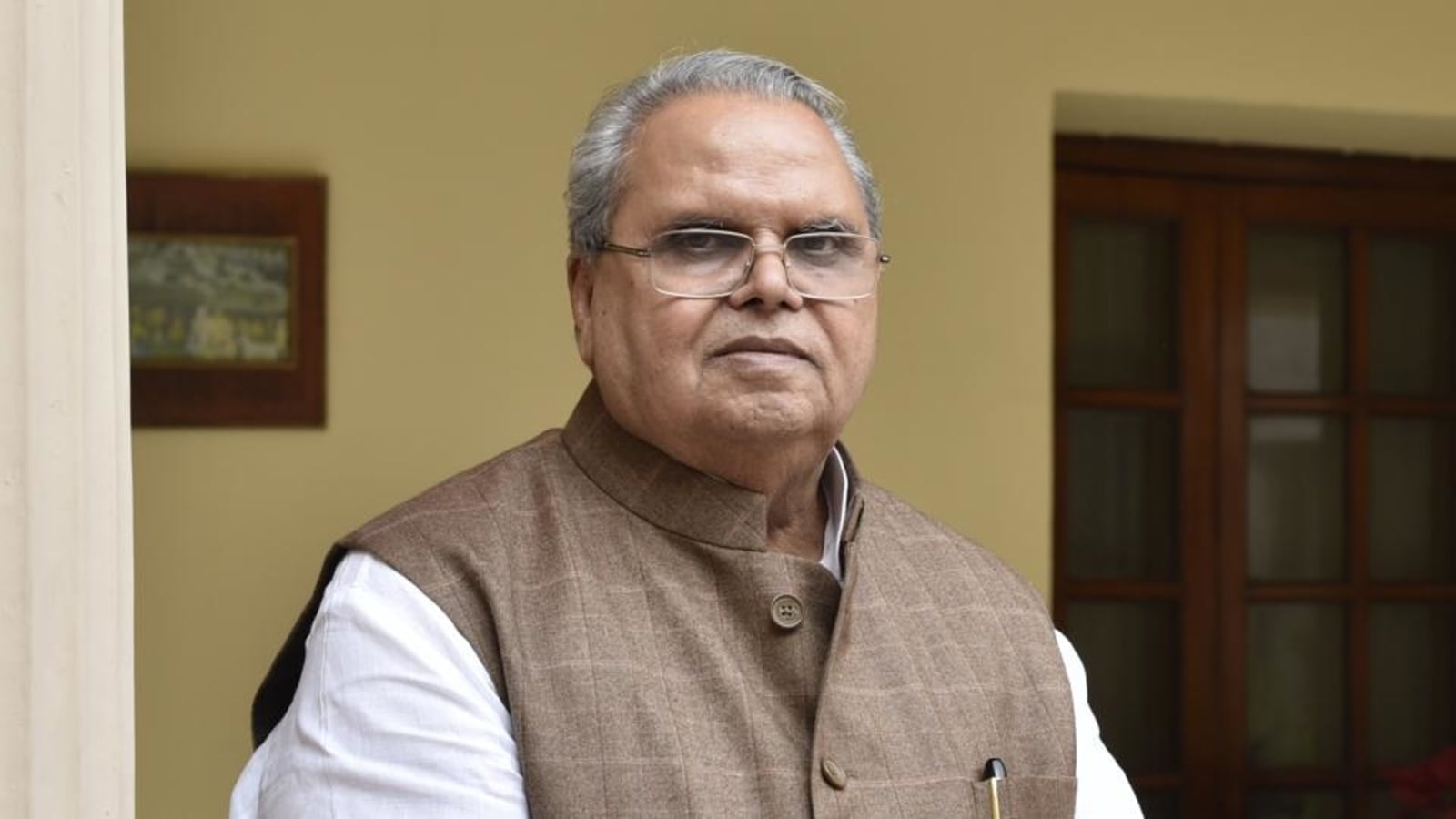 Why in the news ? 
The CBI last week had registered two cases on the claim of  former governor Satya Pal Malik's claims that he was offered bribes in 2 cases. CBI has conducted searches at 14 locations. Satyapal Malik claims that he was offered rupees 300 crore.
One of the cases is against Reliance and the other is with respect to the kiru hydle case.On Friday the Jammu and Kashmir lieutenant governor Manoj Sinha said "people of a high rank have made allegations". "We've written to the CBI to investigate the matter. We want everything to be clear as people of a high rank have made such allegations," . 
The allegations
The Former governor alleged  that he had received two files. The first related to " Ambani''and the second related to "RSS functionary. On October 17 last year at a function in Jhunjhunu in Rajasthan,he said "Two files had come for my consideration. One of the secretaries told me that if I approve these, I can get ₹150 crores for each.
I turned down the offer saying that I had brought five kurta pajamas to Kashmir and will just go back with them". He also said that "One of my secretaries had told me that I can get ₹150 crores each in both the deals, but I sought time from the PM and apprised him of the scam.
I told him that they claim to be your close confidantes. I must appreciate the PM because he told me not to compromise on corruption."He further said "I cancelled both the deals. I am ready for a probe. I am neat and clean," .A video of his speech has gone viral.  
Reliance case  
In one of the cases alleged by Satyapal Malik that he was offered bribery, names Reliance general insurance company and Trinity reinsurance broker Limited.
The fir says  "prima facie disclose that unknown officials of Finance Department of Govt of J&K by abusing their official position in conspiracy and connivance with Trinity Reinsurance Brokers Ltd, Reliance General Insurance Company Ltd and other unknown public servants and private persons have committed the offences of criminal conspiracy and criminal misconduct to cause pecuniary advantage to themselves and caused wrongful loss to the state exchequer during the period 2017 and 2018…".
Government hired insurance broker Trinity for its tenders but only one bid was received by the government. The Anti corruption bureau and Finance department looked into the matter.  
Kiru Hydle Case 
The Central bureau of investigation has booked IAS officer Naveen Chaudhary, md MSBabu and director MK Mittal and Arun Mishra.
Is related to the kiru hydroelectric project in Jammu.The Fir said"Perusal of these reports reveals that in award of civil works package of Kiru Hydroelectric Power Project, guidelines regarding e-tendering were not followed and though a decision was taken in the 47th Board Meeting of CVPPPL for re-tender through e-tendering with reverse auction, after cancellation of ongoing tendering process, same was not implemented and the tender was finally awarded to M/s Patel Engineering," 
Aftermath of The probe
Who has recommended recovery of rupees 44 crore from Reliance. February 10 the finance department said there were irregularities in the award of the contract. The CBI has booked Reliance general insurance company and officials of cvppl. 
Published By : Akshita Katoch 
Edited By : Vanshika Sahu