(SBI) The largest public sector bank, the State bank of India has launched 'WECARE', a new scheme in the interest of the Senior Citizens of India. The Deposit Scheme aims at protecting the income of the old by offering additional interest on the Term Deposits. The domestic term deposit targets citizens above the age of 60 years.
Duration and Interest Rate
The period of the term deposit will range from a minimum of 5 years to a maximum of 10 years. The interest rate for the same as per SBI will have an additional premium of, 100 bps (basis points) over the card rate for the public. Hence the interest rate for the scheme will stand at 7.60%. The scheme is valid till the 31st of March, 2023. Customers can avail loan facility for the same and the TDS (tax deducted on the source) would be applicable as mentioned in the Income Tax Act.
Payment of interest in the Term Deposit would be at monthly/ quarterly intervals and for the Special Term Deposit, on maturity Interest, net of TDS shall be credited to the respective customer bank account.
400 days scheme by SBI
Along with this, the bank has also released a special tenor scheme of 400 days
under which, it will offer the investors a 7.10 percent interest. This scheme is
also available till the 31st of March 2023.
Both these above schemes come under the Amrit Kalash Fixed Deposit Scheme. The bank has also announced that the SBI staff (both existing and
retired) would get an additional interest rate of 1%. People interested can apply for the same through their SBI Branch, Internet Banking, or SBI YONO app.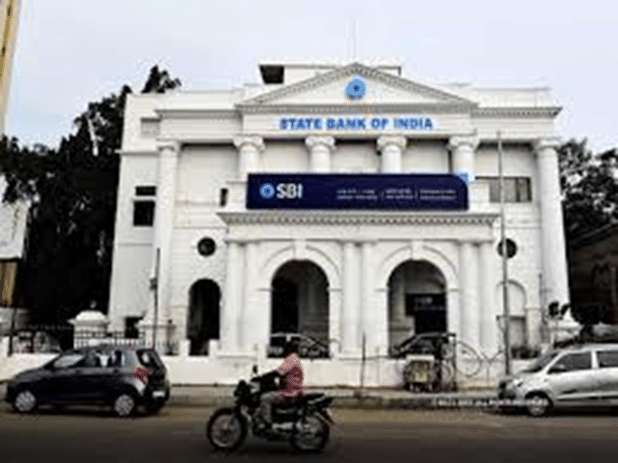 Fixed Deposit Charges
The bank has overall raised the fixed deposit (FD) interest rates across all segments. The recent hike in interest rates has been in the response to the
recent repo rate hike of 25 bps to a new 6.50% by the Reserve Bank of India (RBI).
*The Repo Rate of the Reserve Bank of India (RBI) is the interest rate at which it lends money to commercial banks or financial institutions in India against government securities.

Hike in MCLR
SBI had also hiked its marginal cost of funds-based lending rate (MCLR) by 10 basis points (bps). MCLR is the minimum lending rate below which a bank is not permitted to lend. With the increase in MCLR, most consumer loan rates, like personal loans, car loans, and home loans, also increase by some points. The MCLR rate is now at 7.95 percent from the earlier 7.85 per cent. The rate for one month tenure has been increased by 10 bps to 8.10 per cent from the earlier 8.0 percent. The three-month MCLR is now 8.10 per cent and the six-month MCLR stands at 8.40 per cent.

State Bank of India has now changed its interest rates for Fixed Deposit schemes w.e.f 15th of February, 2023. The new interest rates (tenure-wise) for the citizens on a deposit of less than 2 crore rupees are as given below:




TENOR
Rate for public w.e.f 15
February 2023.
Rate for Senior Citizens
w.e.f 15 February
7 days to 45 days
3%
3.5%
46 days to 179 days
4.5%
5%
180 days to 210 days
5.25%
5.75%
211 days to less than 1
year
5.75%
6.25%
1 year to less than
2 years.
6.8%
7.3%
2 years to less than 3
years.
7%
7.5%
3 years to less than 5
years.
6.5%
7%
5 years to up to 10
years.
6.5%
7.5%
Check out the link for the new scheme as posted by SBI here: https://sbi.co.in/documents/136/1364568/070123-SBI+WECARE.pdf/77177335-cfd6-a917-7b44-299018bd3c0d?t=1673070550316
For more latest news and updates visit: https://tdznkwjt9mxt6p1p8657.cleaver.live/author/neeti-joshi/