A bench comprising Chief Justice of India DY Chandrachud objected to Advocate Shobha Gupta, the client's attorney, for constantly asking for the formation of a new bench to hear the matter. "The (written) petition will be listed. Please, do not keep mentioning the same thing again and again". "It is very irritating", the CJI said.
Bela M. Trivedi, judge of the Supreme Court, recused herself from hearing a plea filed by Bano on Tuesday. No reason was given for Justice Trivedi's recusal. Now the CJI will have to set up a new bench, of which Justice Trivedi will not be a part, to hear Bano's plea.
Bilkis Bano case overview
Bilkis Bano was 21 years old and five months pregnant when she was gang raped in the 2002 Gujarat riots that followed the Godhra train burning incident. One of the seven members of her family who died was her 3-year-old daughter.
The case's investigation was turned over to the CBI, and the Supreme Court moved the trial to a court in Maharashtra. The 11 were given a life sentence on January 21, 2008, by a special CBI court in Mumbai. Later, both the Bombay High Court and the Supreme Court upheld their conviction.
On August 15, the Gujarat government approved the release of the 11 men who had been found guilty in the case, and they left the Godhra sub-jail. The duration of their sentence in prison was almost 15 years.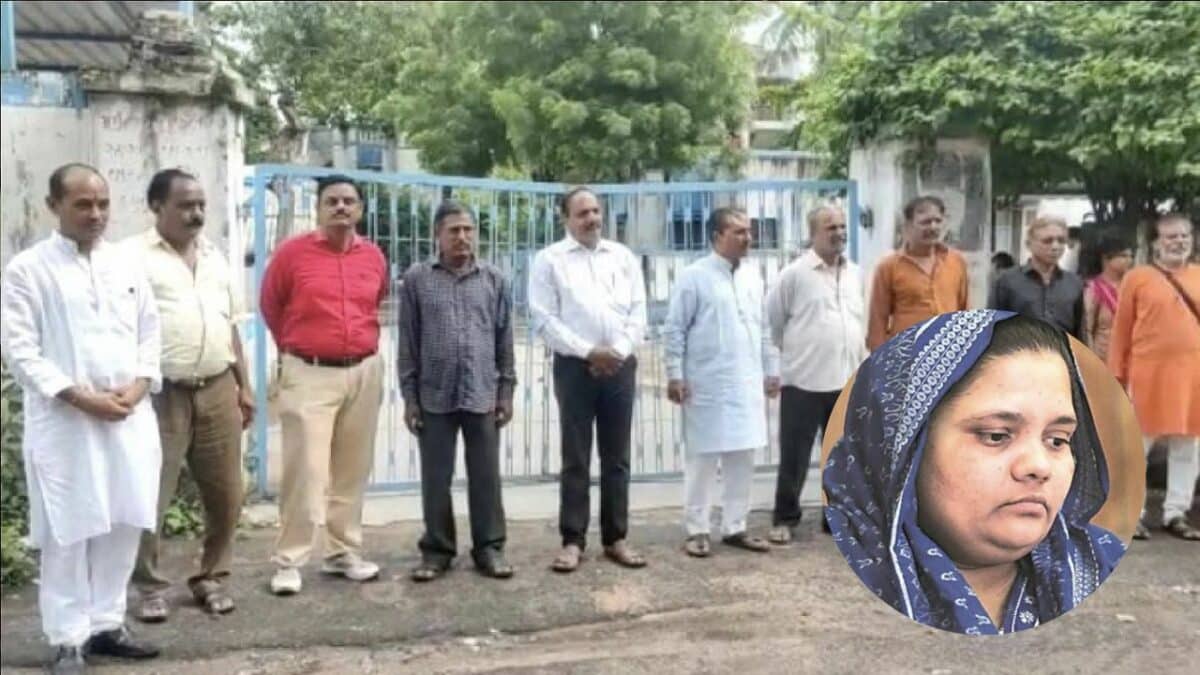 Contrary to what the state government says, the 11 inmates were charged with harassing and intimidating witnesses while on parole, according to FIRs and police complaints seen by NDTV. At least four witnesses in the case filed complaints and FIRs against the convicted between 2017 and 2021.
Bilkis had challenged the release of the 11 men who had been found guilty in the case after their life sentences were reduced.
In order to hear Bano's case, the CJI will now need to assemble a new bench. In her petition, Bilkis stated that "the en masse premature release of the convicts… has shaken the conscience of society." She emphasized that the Supreme Court had already ruled that en masse remission was not authorized and that each convict's case would need to be individually reviewed before the relief was granted.
---
READ MORE:Kathua Rape-Murder Case: Supreme Court Sets Aside Order Which Declared One Accused As Juvenile