MEDICA 2022 was held between November 14–17, in Dusseldorf, Germany. MEDICA is the largest international trade fair that happens annually for the world healthcare industry of various sectors to interact, exhibit and build networks across the globe.
MEDICA 2022 is a common arena for stakeholders in medical technology and healthcare industries. Companies manufacturing, and distributing products from consumables, like surgical gloves to technology partners and health care computer & mobile applications to high-end surgical equipment like surgical robots are displayed. This forum aids in showcasing the advances in medical technology, and alternative therapy techniques to new startups with unique diagnostic tools to attract manufacturers, distribution partners and investors to collaborate.
SRAM & MRAM at MEDICA, Dusseldorf
SRAM & MRAM featured their impressive portfolio of "Wallets" with their star product- Nitrile Examination Gloves to various other product lines they market. SRAM & MRAM Group have their headquarters in the UK but have offices in South Africa, India, Malaysia, Bahrain, Indonesia, Bangladesh, Georgia and Cambodia. The Sales & Operation head of the team said that they were happy to associate with MEDICA 2022, which laid them a pathway to present their front-runner products and to meet business prospects to expand their market across the European states. SRAM & MRAM is the world's largest producer of surgical/medical gloves with their giant manufacturing units placed in Vietnam, Thailand and Malaysia.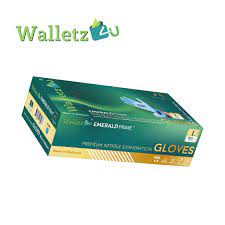 SPRAM & MRAM Uniqueness
Due to the pandemic, there is an increase in demand for personal protective products such as disposable surgical gloves, face shields, sanitisers etc. To meet the demand the SRAM & MRAM group has doubled their production lines by launching factories in India and all through Southeast Asia. They also partnered with Intercan, pioneering in the disposal of items and packaging to support them in prompt delivery in the European marketplace. The Global Sales Director of the group said he is sure to take back a bunch of business deals from the conference.
The MEDICA event widens their prospects and scope by bringing the top companies, healthcare and medical enthusiasts and key market players under one roof. This time at Dusseldorf, 2022, the awe was not missed with 81,000 footfalls and over 6000 exhibitors.