Bhartiya Janata Party is planning a Guinness World Records-level event with the participation of around one lakh persons dressed in national flags. 
The Bihar BJP is planning a huge show for home minister Amit Shah's arrival to Jagdishpur, Bihar, on April 23 for the 'Azadi Ka Amrit Mahotsav' program. Shah would pay tribute to Jagdishpur's independence warrior Veer Kunwar Singh. 
The party has been preparing for the event for almost a month, with senior leaders visiting each district to ask party members and members of the public to attend.
"It will be a historic occasion," Nityanand Rai, minister of state for home affairs and event organizer, told ET. "More than one lakh people will be there with the national flag in one spot, setting a world record." Rai is currently camped in Bihar, overseeing the event's preparations. This program is dubbed 'Vijayotsav' by the party.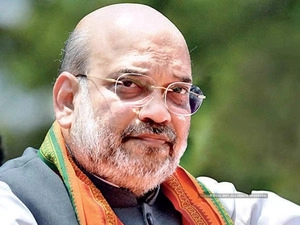 Nitish Kumar, the chief minister of Bihar, has not been invited to the event. "This is not a VIP program but a 'Jan Bhagidari' program. "It is open to the public," Jaiswal told ET. According to BJP leaders, it is a political program organized and backed by the BJP, not a government initiative. 
"We want to raise awareness among the younger generation about Bihar's greatest independence fighter," Jaiswal continues.
Jagdishpur is located in the Shahabad area, near Magadh. In the 2020 assembly elections, the NDA fared poorly in the Magadh-Shahabad region. The event will also serve as a platform for the BJP to solidify its foothold in the region ahead of the 2024 Lok Sabha elections. 
---
Edited By: Aaradhana Singh
Published By: Raj Kishor