The statement by Union Home Minister Amit Shah that Indians everywhere should converse in Hindi rather than English has enraged opposition political parties and citizens.
Why is the Bhartiya Janata Party attempting to impose a language used in some north and central Indian states on those who speak Tamil, Bengali, or Marathi – and do so proudly —? Why is there such a quick shift toward 'One Nation, One Bhasha' in such a diverse, multilingual country?
Tamil Nadu BJP officials have stated that learning Hindi is not required to prove one's Indian citizenship and that the ancient Tamil language could qualify to be the national link language.
"There's no compelling situation to learn a language and prove that one is an Indian. One can learn Hindi or any language when it concerns employment or livelihood issues," Mr. Annamalai said and claimed that even Prime Minister Narendra Modi expected everyone to learn in their regional languages.
Mr. Annamalai told reporters, "We want India to become the world mentor (Vishwa guru) and Tamil Nadu to be the country's guru." For more than four decades, he accused the Congress dictatorship for playing linguistic politics.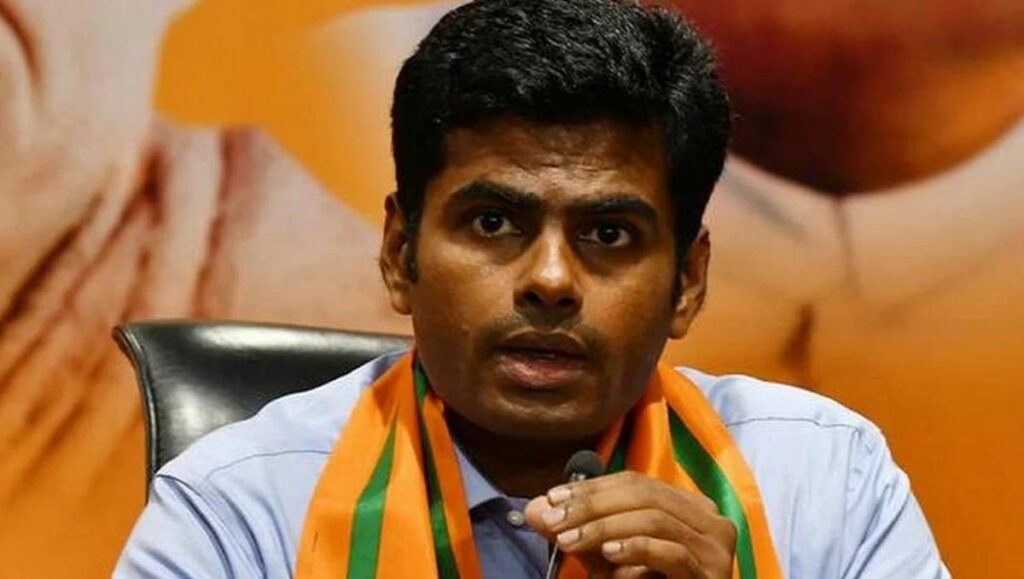 When asked about Union Home Minister  Amit Shah's recent remarks about Hindi being the linking language, AR Rahman, who was ready to leave after participating in the CII-DAKSHIN South India Media and Entertainment Summit, remarked, "Tamil is the connection language."
Agitation by Northeastern Student Unions
The North East Students' Organisation has written to Union Home Minister Amit Shah, pleading with him to "withdraw" any plans to make Hindi obligatory in Northeastern schools and instead "concentrate" on indigenous language development.
The Neso wrote to Shah on Monday, urging him to focus on ways to "further uplift" the indigenous languages of the Northeast by including them in the Constitution's 8th Schedule and "facilitating" further plans for their development and progress.
Despite the fact that Northeastern India has over 180 languages, the Constitution's Eight Schedule only addresses India's official languages. Assamese, Bodo, Bengali, Hindi, and Manipuri are among the 22 languages recognized by the schedule.
The Neso believed that indigenous languages should be made compulsory in their original states until the end of Class X, whereas Hindi should be an optional or elective subject.
According to the Neso, Hindi is spoken by 40-43 percent of Indians, but there are "a multitude of other native languages that are rich, flourishing, and lively in their own perspectives," providing India "an image" of a diverse and multilingual society.
However, Nagaland and Assam have stated that the Centre has made no formal proposal to make Hindi obligatory.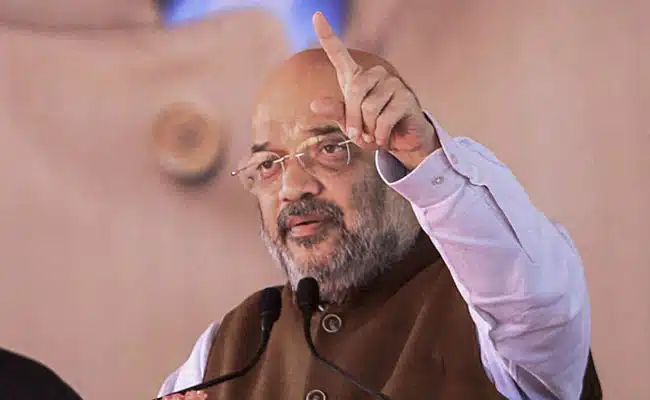 BJP's possible slogan for the 2024 elections
One motivation to invoke this proposition now could be the 2024 elections. The BJP's strategy is to toss divisive subjects into the mix, observe how they play out, and then drop them, as it did in 2019 when there was no mention of Hindi.
Shah has clarified that Hindi will not replace local languages, but only English, which one assumes is the language of Macaulay's infamous Minute of 1836. 
In which he proposed that an English-medium education would produce Indians who would "form a class who may be interpreters between us and the millions whom we govern; a class of persons, Indian in blood and color, but English in taste, in opinions, in morals, and in intellect".
English used to be the language of the affluent and powerful, but it has now evolved into the language of empowerment.
Edited By: Khushi Thakur
Publish by: Shubham ghulaxe