Table of Contents
In the midst of the battle for control of the NCP, Maharashtra Deputy Chairman Minister Ajit Pawar and NCP leaders met with party chairman Sharad Pawar in Mumbai.
In the midst of the battle for control of the Nationalist Congress Party, Maharashtra deputy chief minister Ajit Pawar and many NCP leaders met with party chairman Sharad Pawar in Mumbai. The NCP leaders who met Pawar at the Y B Chavan Centre near the state secretariat 'Mantralaya' included Ajit Pawar, who led the uprising against his uncle, Praful Patel, ministers Dilip Walse Patil, Hasan Mushrif, Chhagan Bhujabal, Dhananjay Munde, Aditi Tatkare, and deputy speaker Narahari Zirwal.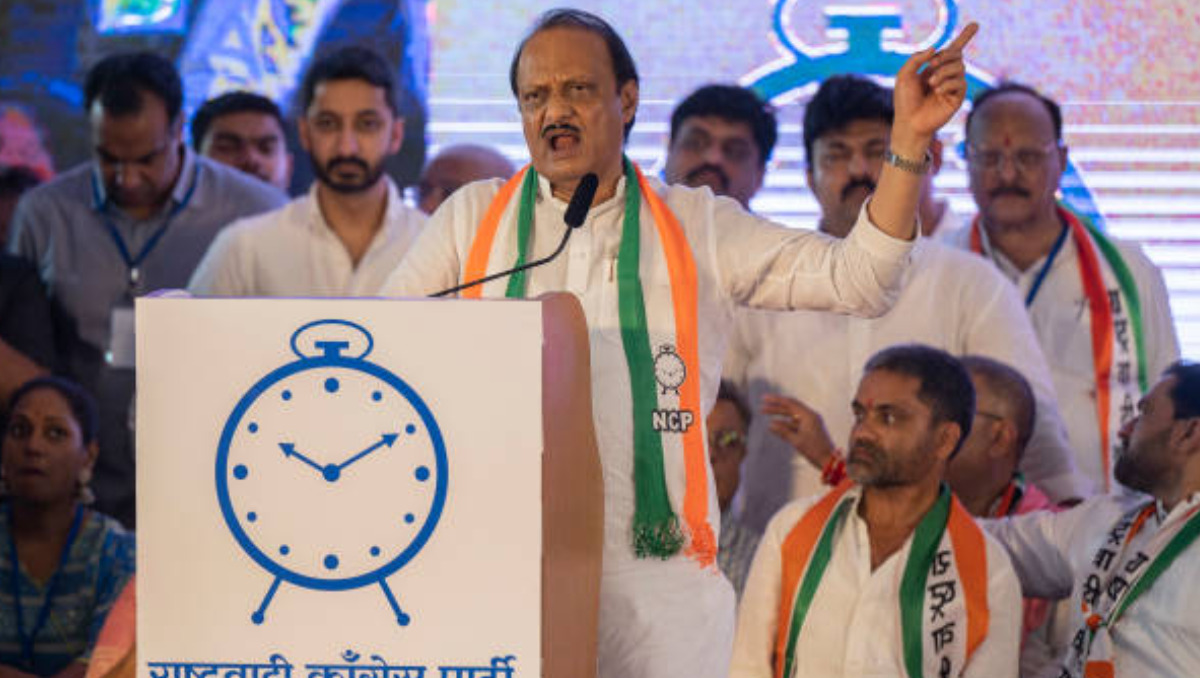 Praful Patel, one of Sharad Pawar's close aides before the uprising, stated that they came to seek the blessings of their "idol" without alerting him.
Praful Patel told journalists that they had come to seek the blessings of our idol, Sharad Pawar. He further added that they wanted to keep the NCP together, so they asked Pawarsaheb to think about it and guide them. He had not said anything, simply listened to them.
He continued that they came without previously alerting him. They found that he was in office and had come here to seek his blessings.
The NCP's Jayant Patil and party leader Jitendra Awhad had also come to the Y B Chavan Centre.
Patil said that The Ajit Pawar party showed remorse and urged Sharad Pawar to discover a way out of the present complications in the party adding that they were steadfast in their position.
Patil stated that the Sharad Pawar side had the support of 19 MLAs and that if they (the rebels) wished to come back, they were always open to it.
Another surprise ahead of the Opposition meeting with Sharad Pawar?
The news comes only two days before a critical conference of opposition parties in Bengaluru to discuss taking on the Narendra Modi-led BJP in the upcoming Lok Sabha elections. Sharad Pawar attended the most recent such summit, sponsored by Bihar Chief Minister Nitish Kumar in Patna.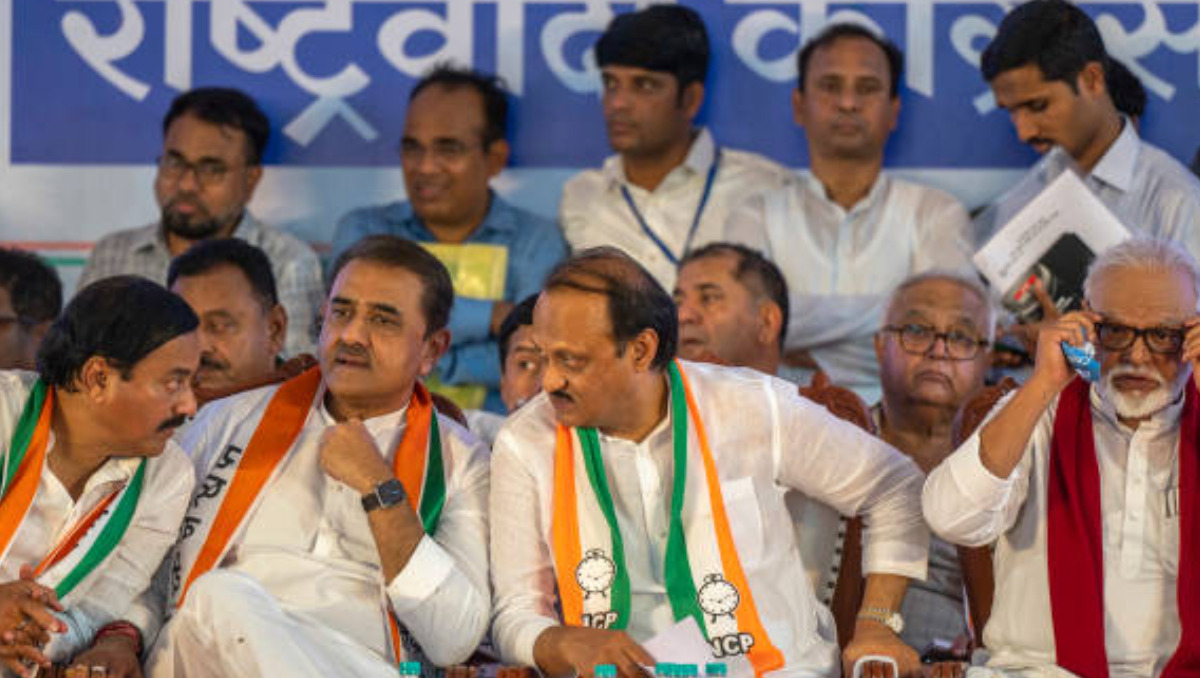 On Friday, Ajit Pawar paid a visit to Silver Oak, the NCP supremo's official residence, to meet the latter's wife Pratibha Pawar, who had surgery in Mumbai. Ajit Pawar is well-known for his affection for his aunt Pratibha.
She reportedly played a key role in getting him back to the NCP after he and Devendra Fadnavis established a short-lived administration following the Assembly elections in 2019.
Another NCP MLA enters Ajit Pawar's team:
Saroj Ahire, Nationalist Congress Party (NCP) MLA from Deolali in Nashik, who had not officially supported any of the NCP groups following the party's split last month, backed the Ajit Pawar-led group on Saturday.
Saroj was at the Nashik railway station on Saturday to meet Ajit Pawar, who was in town for the 'Shasan Aplya Dari' event, which aims to bring government programmes to citizens.
Ahire stated that remaining in power is essential for development. He stated that he was with Ajit Dada. He had already offered his assistance in the development of his constituency.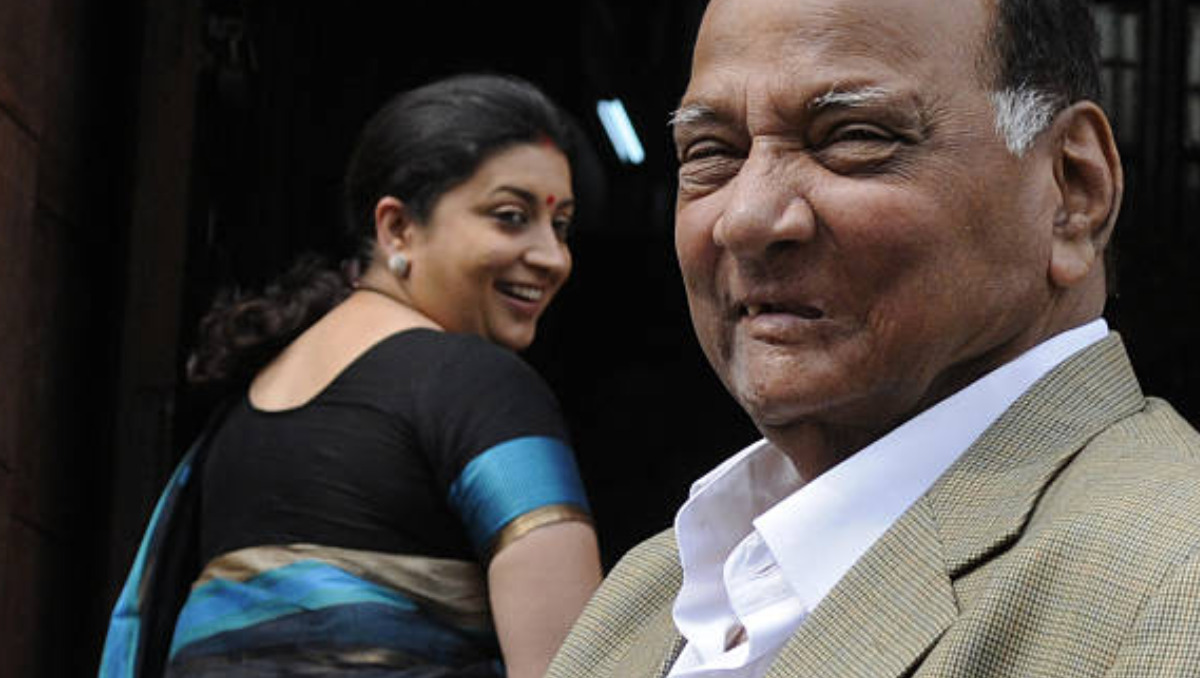 Earlier this month, Ajit Pawar defied his uncle, NCP founder Sharad Pawar, and joined forces with the Eknath Shinde-led Shiv Sena and the BJP to form a government. On the same day, he and eight other NCP leaders were sworn in as ministers.
Ajit Pawar currently has the support of all six NCP legislators in Nashik district, including Chhagan Bhujbal, Nitin Pawar, Manikrao Kokate, Narhari Zirwal, Dilip Bankar, and Saroj Ahire.
On July 16, Maharashtra Deputy Chief Minister Devendra Fadnavis described Ajit Pawar faction leaders' meeting with Sharad Pawar as "not a big deal."