State wants Center to take matters in hand. The Bharatiya Janta Party (BJP) members decided to skip the meeting called by shiv sena government amid the growing tensions between the two parties.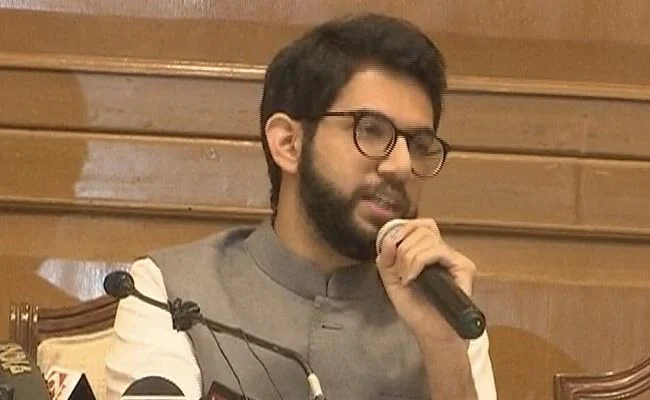 Image Source: NDTV
Maharashtra led by the Shiv Sena government called for an all-party meeting. The meeting was to discuss the ongoing loudspeaker row. It was chaired by Maharashtra Home Minister, Dilip Walse Patil and Deputy Chief Minister Ajit Pawar. Discussions were held on the recitation of Hanuman Chalisa and the use of loudspeakers at religious sites within the state.
The Bharatiya Janta Party (BJP) members decided to skip the meeting amid the growing tensions between the two parties.
Decisions made:
After the meeting concluded, Minister Aadityta Thackeray said that a decision was reached. A decision that a delegation will be meeting the representatives of the Central government and discuss the issue soon. He also urged the center to come up with a law addressing the issue. And that the law should be applicable across the country.  
It is no more a mandir-masjid issue. If any measurements taken over the use of loudspeakers are carried on, then all the religious events will be affected. This is one of the reasons that the state is suggesting the center handle and address this issue. The state aims that the decision does not end up hurting anyone.  
Allegations:
Opposition leader Devendra Fadnavis alleged that Chief Minister, Uddhav Thackery was behind the eruption of the issue. He pointed out that the CM was the reason that the Independent Member of Parliament (MP) Navneet Rana and husband MLA Ravi Rana were arrested. The arrest was made in connection with the announcement to recite Hanuman Chalisa outside the residence of CM. He attacked the CM for not attending the meeting and whatever that is happening in the state is at his behest.   
Maharashtra Home Minister on Sunday alleged the efforts to create an atmosphere conducive to the imposition of the President's rule in the state were done by some people.  
Sanjay Raut, Shive Sena MP alleged that the BJP was responsible for the demands of removing loudspeakers from mosques and reciting Hanuman Chalisa over it.   
What is the loudspeaker row?
The row broke out in the Muslim-dominated area of Mumbra in Maharashtra. Maharashtra Navnirman Sena (MNS) chief Raj Thackery, at a public rally, addressed the people. He threatened the Muslim community, if or whether they continue to offer their prayers over loudspeakers, then speakers outside the Mosques would play Hanuman Chalisa at a much higher volume.  
---
Published by – Mohit Maurya
Edited by – Sonu M kothari