The Congress government has estimated that the annual cost of implementing these schemes could amount to approximately ₹50,000 crores.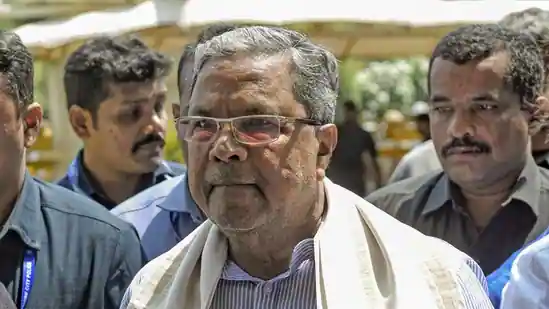 Karnataka: On Friday, Siddaramaiah, the Chief Minister of Karnataka, declared the implementation of the five assurances pledged by the Congress party before the assembly elections. Emphasizing fairness and equality, the Chief Minister stated that the cabinet extensively deliberated on all the guarantees and resolved to execute them in the current fiscal year, ensuring no differentiation based on caste or religion.
The Congress party has made five guarantees that include: providing 200 units of complimentary electricity to all households (Gruha Jyoti), offering ₹2,000 as monthly aid to female heads of households (Gruha Lakshmi), supplying 10 kg of rice free of charge to each member of a Below Poverty Line (BPL) household (Anna Bhagya), granting ₹3,000 per month to unemployed university graduates and ₹1,500 per month to unemployed diploma holders (both aged between 18 and 25) for two years (Yuva Nidhi), and ensuring free travel for women on public transportation buses (Shakti).
Under the Gruha Lakshmi initiative, beneficiaries are required to provide their Aadhaar information and online bank account numbers. The scheme's applications must be submitted online between June 15 and July 15. On August 15, the designated amount will be directly deposited into the woman's bank account.
Starting from July 1, the Anna Bhagya scheme will provide 10 kg of food grains to beneficiaries holding Below Poverty Line (BPL) and Antyodaya cards.
On June 11, the Gruha Shakti initiative will be inaugurated, enabling women to enjoy complimentary travel on all government-operated buses within the state, excluding AC buses and non-AC sleeper buses.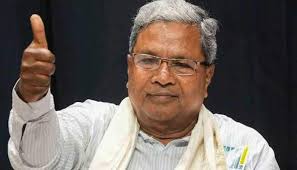 Siddaramaiah, the 24th Chief Minister of Karnataka
Congress has announced that Siddaramaiah, a nine-time MLA, will assume the role of Karnataka's next chief minister following four days of intense discussions. During this period, the Congress leadership in Delhi engaged in numerous meetings to find a resolution between Siddaramaiah and DK Shivakumar, both vying for the position of chief minister. To overcome the impasse, a consensus has been reached, designating Siddaramaiah as the next chief minister and appointing Shivakumar as the deputy chief minister.
Siddaramaiah, who hails from a farming family, embarked on a remarkable journey from a childhood without access to formal education to becoming a two-time chief minister.
His path to success has been far from ordinary, showcasing a story of tremendous growth and accomplishment for the 75-year-old statesman. Siddaramaiah, originating from a rural background and belonging to the Kuruba community known for shepherding, earned his B.Sc. degree from Mysore University and subsequently pursued law studies at the same institution.
Additionally, Siddaramaiah actively practised law for some time. Drawn by the ideals of socialism advocated by Dr Ram Manohar Lohia, he began his political career as an Independent MLA, winning a seat in the 7th Karnataka Legislative Assembly in 1983, representing the Chamundeshwari Assembly Constituency. This constituency later became a stronghold for Siddaramaiah, as he secured re-election for four consecutive terms until 2006.
In his early years, Siddaramaiah extended his support to the Janata Party government and earned the moniker of the "farmers' lawyer." Running as a candidate under the Janata Party banner, Siddaramaiah emerged victorious in the Chamundeshwari constituency for a remarkable five consecutive terms.
Throughout his tenure as chief minister, Siddaramaiah's leadership was marked by a combination of significant accomplishments and controversies that sparked public discussions.
Despite facing allegations of corruption, internal conflicts within the party, and disruptions from political adversaries, Siddaramaiah managed to serve a full five-year term.