Mohammed Siraj, India's fast seamer, has surpassed Trent Boult of New Zealand to take the top place on the MRF Tyres ICC Men's ODI Player Rankings for bowlers.
Rise of Siraj
It's a remarkable rise for Siraj, who just recently joined India's one-day international side in February of last year following a three-year gap during which he was unable to take part in a 50-over international match.
Ever since, Siraj has played in 20 games and taken 37 wickets, making him one of India's most reliable fast bowlers. The 28-year-old underdog has thus started to accumulate prizes.
Following his selection for the ICC Men's ODI Team of the Year on Tuesday, Siraj had even more reason to celebrate on Wednesday as he defeated Boult and Australian seamer Josh Hazlewood to take the top spot among ODI bowlers for the first time.
In addition to his commanding performance over the previous 12 months, Siraj's performance in the home ODI series against Sri Lanka and New Zealand earlier this month showed just how far the right-arm spinner has come in recent years.
Siraj received advice from India's bowling coach Paras Mhambrey in the middle of last year to concentrate on certain parts of his game, and based on recent performances, the sharp fast's extra effort has paid off tremendously.
Siraj got nine wickets against Sri Lanka to lead the three-game series, and he followed it up with a four-wicket haul in the first match of the just-concluded series against New Zealand.
It means Siraj rises to the top of the ODI bowling rankings, though barely, with 729 rating points, his margin over Hazlewood only two rating points greater.
After India's series victory over New Zealand, Rohit Sharma was effusive in his praise of Siraj when asked about him. "He understands what the team wants of him: to come and take the new ball, swing the ball, and take early wickets. He has done wonderfully. He's also really talented in the middle overs; the more he plays, the better he becomes "Rohit said.
There has been a lot of movement at the top of the batter rankings after the completion of India's home series against the Kiwis, and fellow Indian pacer Mohammed Shami has moved up 11 spots to 32nd overall on the current list of ODI bowlers.
Babar Azam, the captain of Pakistan, still holds a commanding lead in the standings for ODI batters, but three players from India are now competing for the top spot.
The star performer is in-form opener Shubman Gill, who moves up a staggering 20 spots to sixth overall after a magnificent double hundred and century at home against New Zealand.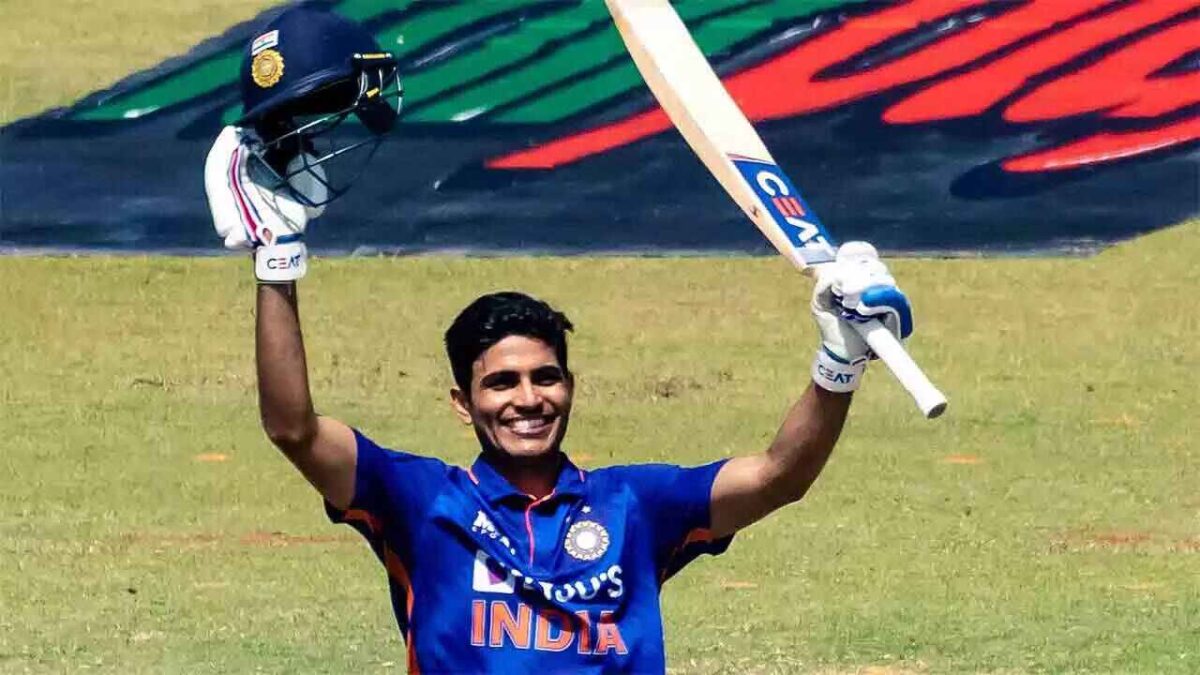 After scoring a quickfire 100 against the Kiwis in Indore, Rohit vaults two spots to tie Gill for eighth position, moving up ahead of the seasoned Virat Kohli.
Devon Conway moved up 13 ranks to number 37 on the list of hitters following his stunning century in the series finale, even though after falling to India 3-0 in the series and losing their top ODI team ranking, New Zealand was devastated.
The Ireland-Zimbabwe series was also just finished, and some in-form players were recognized in the most recent rankings update.
Ireland's newest shooter Harry Tector rises 12 places to 13th overall on the batters' list, while pacer Josh Little rises 27 places to tie 33rd on the bowlers' list, capping off a stellar year for the left-arm bowler.
Read More: The Rise Of Subhuman Gill, India seals the ODI series against South Africa with a victory by 7 wickets: Siraj, Kuldeep shine.