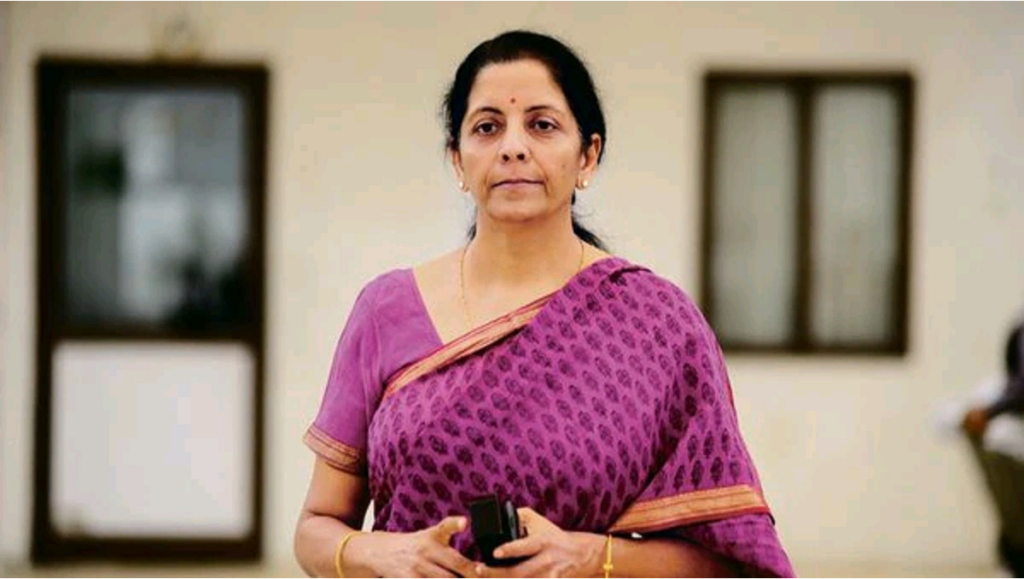 Finance Minister Nirmala Sitharaman said here on Wednesday that the use of digital payments method in India has disproven the doubters. She praised Prime Minister Narendra Modi's style of government and his faith in the people for this success while speaking on "20 years of Modi governance" in front of a group of BJP workers here.
People received the money in their bank accounts simply by pressing a button during the shutdown brought on by the COVID-19 pandemic, she claimed. According to her, "the bank Mitra went to the hamlet and handed their money if they could not get to the bank or did not know how to accept it."People received the money in their bank accounts simply by pressing a button during the shutdown brought on by the COVID-19 pandemic, she claimed.
She remarked that at the same time frame, certain "advanced economies" would write (aid) cheques, place them in an envelope, and mail them to recipients. There have been some concerns about how electronic payment will function, particularly in rural regions where Internet access is spotty, but the finance minister claimed that "despite COVID India leads the world in UPI payments."
According to Sitharaman, Modi's philosophy of government, which begins with the tenet "trust our people, trust our industry, trust our women, and trust our families," was what made the difference. A UPA minister once said that it was impossible to make electronic payments widely accepted because "how would one pay Rs. 7 to a vegetable vendor electronically," she said. She continued, "This uncertainty is now cleared up.
Every day a new corruption scandal would surface while the United Progressive Alliance, led by the Congress, was in power, but in the past eight years, no one has even "carelessly" accused the Modi government of corruption, according to the BJP senior. Sitharaman also discussed how the Modi administration has altered the characteristics of Padma award winners.
"None of them are known to us. They are chosen from the country's outskirts and hinterlands. They are outstanding performers in their own right, but we were unable to recognize them. We had no idea where to look for them.
However, Modiji's squad finds every single one of them "Added her. The finance minister stated that "delivery is the narrative," noting that there had previously been catchphrases like "Garibi Hatao" and promises to give things like drinkable water. But now all is coming to pass because of a man (Modi) who is committed to the nation, she continued.
The digital infrastructure in India, which includes JAM-Jandhan accounts, Aadhaar(Aadhaar Enable Payment System), and Mobile Payments riding on Open Stack Emerging Payment options like Unified Payment Interface(UPI), e-KYC, and e-Signature, is paving the way for a significant digital payments revolution in India that has changed the transaction system in the country.
Incentives will vary from 0.25 percent for QR code-based acquiring to 0.4% for card acquiring as the government offers incentives to banks for using PoS and QR codes at Zero MDR.
JAM, UPI, OCEN, and ONDC, the country's Open Stack, have made it possible for new, well-funded payment companies to operate in India in collaboration with conventional banks as TPAPs (Third Party Application Providers) by NPCI norms (National Payments Corporation of India). With the help of Open Banking Stack, such as UPI, and digital payment infrastructure, fintech companies have been able to innovate and develop new payment use cases, laying the groundwork for the digitalization and cross-selling of other financial products and services like GooglePay, PhonePe, BharatPe, and others.
Five-fold growth in digital payment networks from 1,004 crores in 2016–17 to 5,554 core in 2020–21. The narrative of digital payments in India doesn't end here, though. Ticket size, massive quantities, and digitized P2M transaction data will all be further reduced by real-time payments made via platforms like UPI.
Payment transactions in India will increasingly be digitized and made public in bank statements as the country's leading industry undergoes a data-driven change. Through Account Aggregators (AA), Loan Service Providers/Lenders will have access to machine-readable bank statements. See The Government's Steps Towards Boosting Digital Ecosystem and Economy