After the party's defeat in the elections, Congress Parliamentary Party chairperson Sonia Gandhi called for a meeting on Sunday.
The meeting commenced at 10 am and went on till 10:30 am.
The meeting discussed the strategy of the party for the upcoming budget session of parliament.
Many topics were talked about in the meeting, like working with other parties with similar mindsets to raise issues of public importance.
After the meeting, Mallikarjun Kharge, Leader of the Opposition in the Rajya Sabha, said: "We discussed the issues to be raised during the session starting March 14. We will work in coordination with other like-minded parties to raise issues of public importance during the session."
He also added that many more issues will be raised in the upcoming session, including the evacuation and safety of Indian students in Ukraine, inflation, unemployment, labour matters, and MSP for farmers as promised by the government.
The second part of the budget session will begin on March 14 and will go on till 8 April.
Meeting of Congress Working Committee (CWC)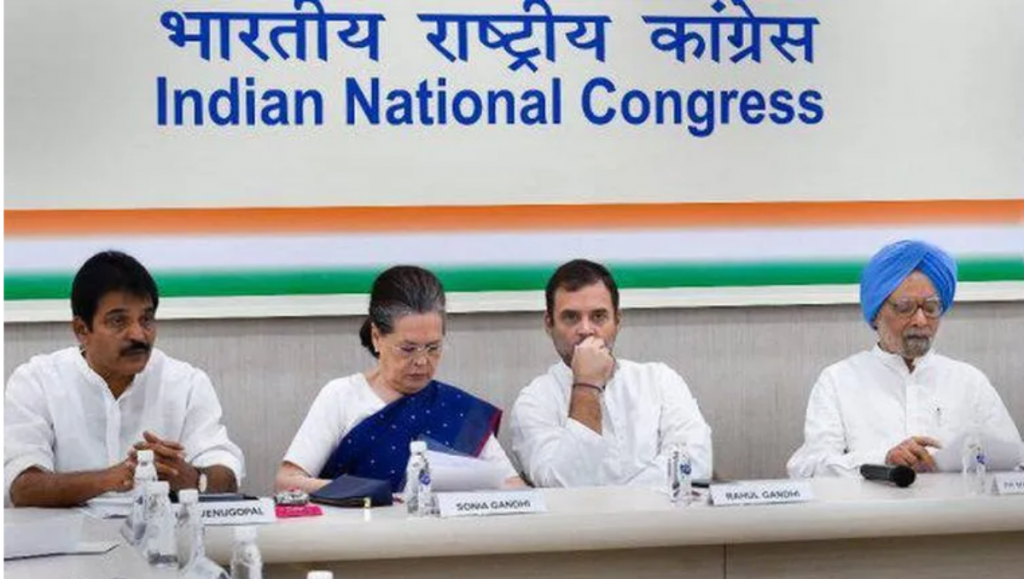 After the party's major defeat and disappointment in the elections, the party is also to conduct its working committee meeting to come up with answers to the failure and discuss the poll debacle.  
The meeting is to be held on Sunday at 4 pm. It is being said that the party will take full responsibility for its loss in the poll-bound states, along with the failure that occurred earlier in the states of West Bengal, Kerela, and Assam.   
It is speculated that the meeting outcome may also result in fresh committee elections.  
Fifty-seven leaders are expected to attend the meeting of the Congress Working Committee. This number is even greater than the combined number of MP's and MLA's currently in the party in five states. 
---
Published By – Damandeep Singh
Edited By-Khushi Thakur