Former DGP Sreelekha's statement is likely to be recorded after her new claims made in a Youtube video claiming the innocence of Kerala actor Dileep in the assault of a South Indian actress.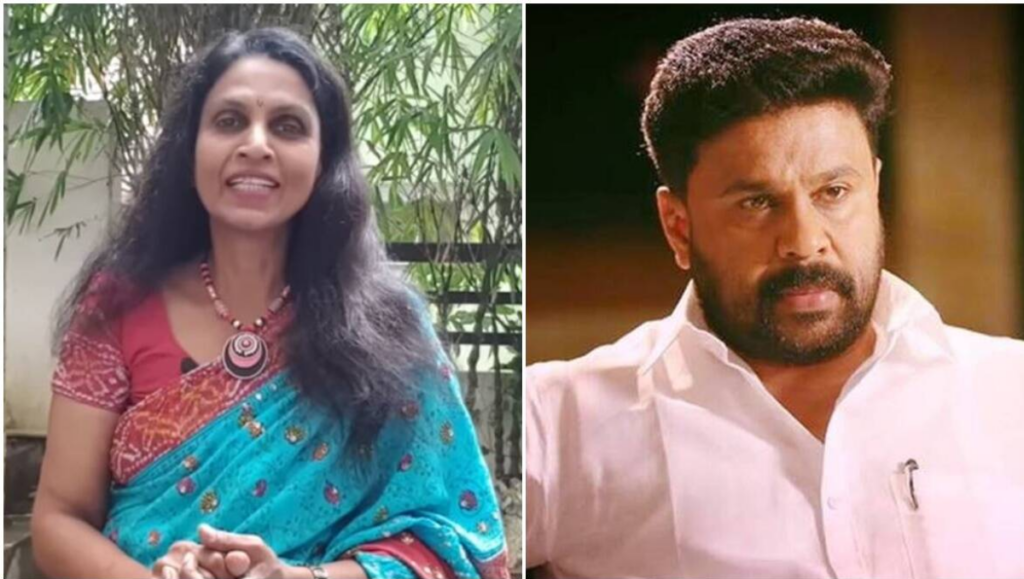 Former DGP Sreelekha IPS, in a recent 39-minute long YouTube video posted on her YouTube channel, claims that the main accused Dileep is innocent in regard to the abduction and harassment of a South Indian actress in 2017.
A police complaint has been filed by Professor Kusumam Joseph with the Rural Superintendent of Police, Thrissur, stating that Sreelekha has not taken appropriate action despite the evidence present. One of the prime accused, Pulsar Suni is a habitual offender.
The Crime Branch is believed to question R. Sreelekha in light of her new allegations against the ongoing investigation. Her statements are also said to be recorded. The court has set 15th July as the deadline to complete the investigation.
The sources in the police stated it was with the discretion of the investigating officer to record her statement however, the defense was at risk of summoning her as a witness for a deposition. It would be the choice of the investigating officer to record her statement as a safety measure.
Sources said that just the view of someone being innocent, by a civilian or even a retired police officer, has no real consequence however, they cannot analyze the evidence present and settle on a truth. This duty is saved for the court. Sreelekha, in this case, mentioned various specific instances which included that the senior investigation officer admitted to her that a picture of Dileep and Pulsar Suni was photoshopped. Therefore, the recent allegations made by the former officer pose a much more serious issue which could exonerate the primary accused. It was also noted that if the officer was already cognizant of the information in her YouTube statements, she should have presented them to the police much earlier.
In the video, Sreelekha claims that all the evidence present in the case against Dileep is falsified and that the investigation officers are wrong in pulling him into the case. She claimed that the officers are unwilling to accept that the only reason Dileep is accused is that his enemies are more powerful.
Reactions to Sreelekha's assault case video.
Her statements give rise to backlash from various fields including that of film director, Balachandrakumar who said that even Dileep had not questioned the authenticity of the photograph. Writer N.S. Madhavan questioned Sreelekha's credibility. Thrikkakara MLA Uma Thomas also said that it was up to the public to evaluate whether it was right on the part of Sreelekha to make a statement on a case that was still ongoing in the court.