Mahindra Rajapaksa steps down as the Prime Minister of Sri Lanka on May 9, 2022, as violence worsened amidst the worst economic crisis in history
A former rising economy in South Asia, Sri Lanka is experiencing its worst economic crisis since becoming an independent nation in 1948.
The country is currently experiencing one of the worst inflation rates in Asia, a massive 15%, with thousands of protesters gathered. Every day from different regions of the country protesting for the acute shortages of essential commodities like food, fuel, and even medicines.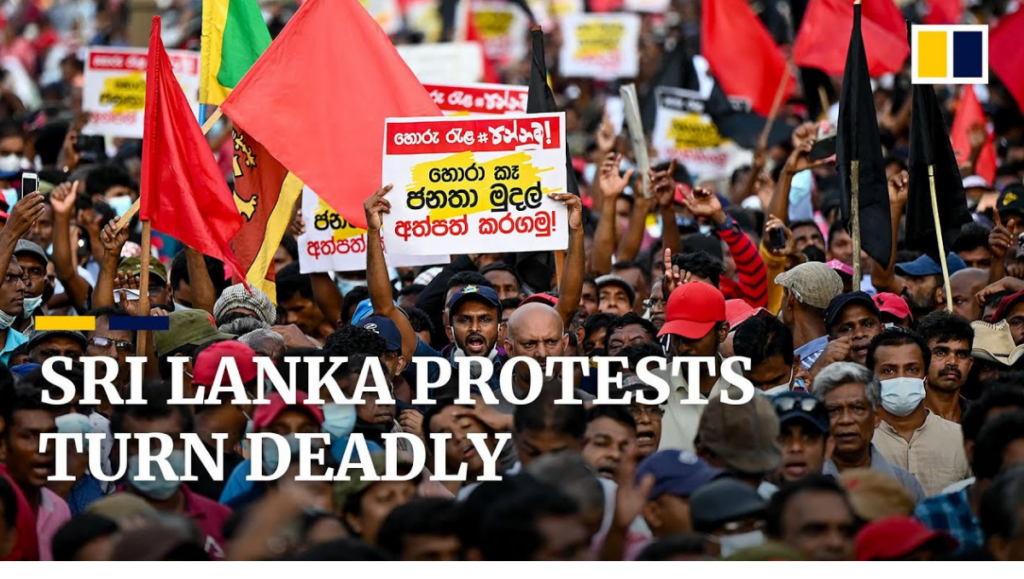 https://www.scmp.com/video/asia/3174940/sri-lanka-protests-continue-police-fire-live-ammunition-and-tear-gas-killing-one
According to the reports, a group of nineteen Sri Lankan Tamils including women and children had to flee the country by boat and seek refuge in India amid the humanitarian crisis.
The common people of Sri Lanka in the thick of intense civil unrest are united on the streets, waving the national flag. In their hands demanding the resignation of the Rajapaksa family from power- President Gotabaya Rajapaksha and his brother Prime Minister Mahindra Rajapaksa.
The economic mismanagement and ill-timed tax cuts, coupled with the Foreign Exchange crisis and the impact of COVID-19 resulted in the government's revenue falling considerably.
As the protests gradually intensified the Rajapaksa government declared a state of emergency on April 1, 2022. The following day, armed forces were deployed in different parts of the country as Sri Lanka declared a 36-hour of nationwide curfew.
With ineffectual attempts to curtail the rising civil disorder and violence, almost all the cabinet members had resigned.
On May 9, the angered mass set Rajapaksa's ancestral home on fire. Thousands of protesters breached the main gate of PM Mahindra Rajapaksa's residence, Temple Trees. As the situation intensified Police fired tear gas to push the crowd back. During the extreme turmoil residences of former ministers were attacked.
At least three persons died outside the capital during the clash, shots were fired and almost 150 people were injured in Colombo. Government MP Amarakeerthi Athukorala reportedly shot two people and then himself after being surrounded by a mob in the neighboring Gampaha district, AFP quoted Police.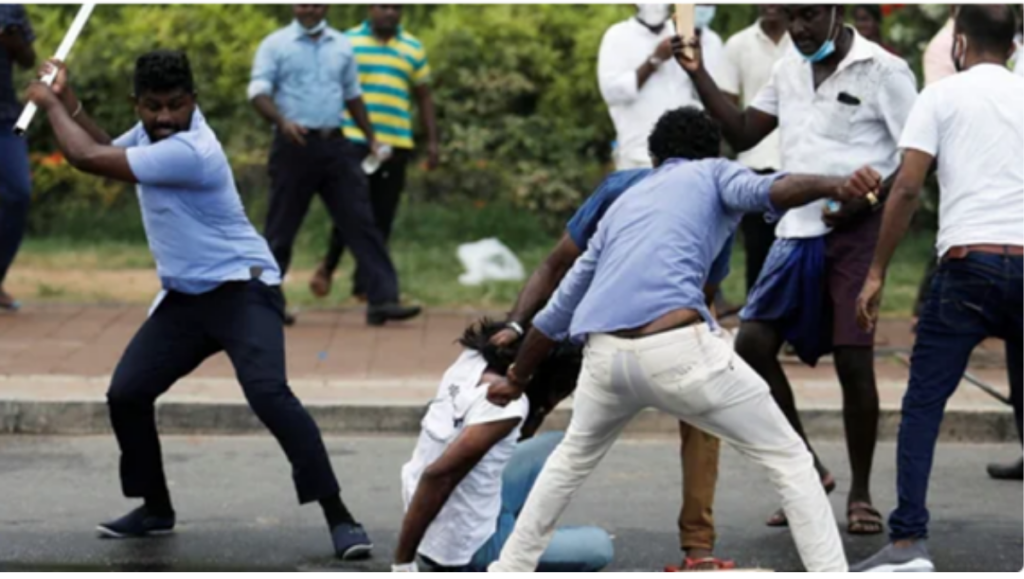 As the violent disruption between the Pro-government supporters and anti-government demonstrators accelerated PM Mahindra Rajapaksa tendered his resignation.
As per reports, heavily equipped troops evacuated Rajapaksa and his family from the Temple Trees on Tuesday morning. The Sri Lankan Police have imposed a nation-wide curfew. 
Mahindra Rajapaksa, however, is being sought by the opposition for immediate judicial action for inciting the clash. Turning a peaceful anti-governmental demonstration into a brutal massacre that has claimed at least five lives and injured more than 200 people.
As of now the situation in Colombo, the commercial capital of Sri Lanka, remains stable and Mahindra Rajapaksa's younger brother, Gotabaya Rajapaksa, continues to be the President of Sri Lanka.