The time has for Chief Minister Nitish Kumar to shed his obstinacy and review Bihar's prohibition policy which has led to disasters beyond recurring poisoning deaths.
Our India is a huge nation. If we talk about land area, population, states, traditions, or political parties then we have huge diversity meanwhile some serious issues are felt at times which are badly affecting social life as well At the same time our country is too. But these issues are being ignored. I don't want to give a reason here, but nowadays for personal or political will, the news is being manipulated.
Let's tackle one thing at a time. The death toll in the recent spurious liquor tragedy in the Saran district, Bihar has risen to 40, triggering a political war of words and social outrage. Many of the survivors of such cases often lose their eyesight. But this is not an isolated incident.
On my fingers, I can remind you that the year started with 13 deaths in Nalanda, the home district of Nitish Kumar. More than 30 people have died in three big districts of Bihar. Death was reported in the Saran district on August 11, just after that 40 more people died in the same district Saran on the day of Diwali.
On average, I am saying that according to government statistics, 100 people died last year after drinking raw or poisoned liquor.
But why hasn't anyone put pressure on the government to explain the link between prohibition and alcohol-related deaths?
Recently I went to the Mahbubani district of Bihar, I saw many things there, one person with the commitment of anonymity showed me how the supply chain of 'KACCHI SHARAB' is working in Bihar!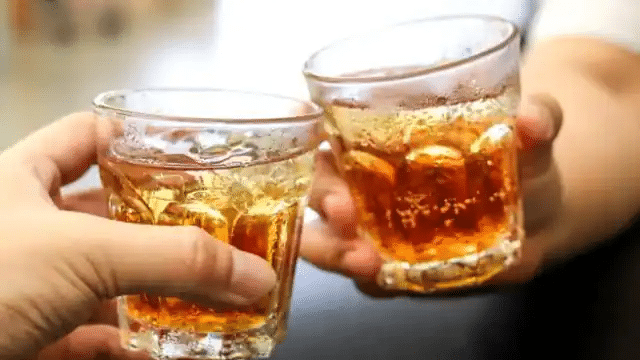 Traders of spurious liquor are adopting different tactics in smuggling. Liquor bottles are coming to the state from Jharkhand, Uttar Pradesh, West Bengal, Punjab, Haryana, and even from India's neighboring country Nepal.
On this journey, I saw some alcohol-addicted people and during conversation found that they are getting alcohol at home.
At that point, I remembered that I am in an officially declared dry state, where the government is rewarding people who are helping them nab the culprits.
Did you get my point?
This is sometimes a retreat of governance.
A government cannot always operate in damage control mode to show that they are acting on behalf of the public, while also not maintaining their regulatory chains. In Bihar, there is a ban on Liquor but there is no regulation at all.
If I am wrong, why Chief Minister of Bihar said, "Jo Piyega Wo Marega", though they are not saying a word about "Jo Bechega Wo Bachega"?
It is disastrous when the ban is not faithfully enforced and when there is not enough surveillance in the hinterland, as police at city intersections are busy shining torches into the faces of motorists in the hope of a quick, night-time deal.
So, I know a thing or two about what alcohol can do. The government can never bring the intoxicated public to its side, not even the businessmen, just cannot implement prohibition in any state. As we are seeing the condition of Bihar after the liquor ban in the last 6 years…. count the loss of lives!
Secondly, no government can implement the law without the support of the people. In Bihar, they are just losing a huge amount of revenue and fueling the chain of black money.
But what is happening in my state after Chief Minister Nitish Kumar imposed total prohibition in 2016 is disastrous, to say the least.
At the end of the round of official trolling, FIRs are started in Bihar after the recent tragedy in Bihar. Stay tuned for the latest updates.https://www.aninews.in/topic/hooch-tragedy-in-bihar/