Summer the warmest season of the year is here to make you all go out and wander under the blazing sun with its warm yet breezy atmosphere. Summer can be plainly explained in two words one, joyous and other one serene. The long ,long summer days remind you of numerous things and activities you did as a child. And the very short nights remind you of how you spent your time with your family and friends.
But for all people the most important thing in summer is the flowy, breezy, breathable clothes. Cotton and linen are best fit for summer. For us women the best options are loose, cosy dresses. The long line maxi fit dress has its significance as a summer wear.
This altogether manifests a long list of dresses to wear in summer and here we go.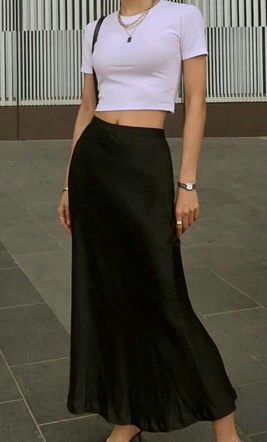 The very best way to style and be in vogue would be to go with simple skirt and top. The apparently basic look creates chic, elegant demeanour with no need to accessorise. You will be able to beat the warm summer heat and still manage to look your best.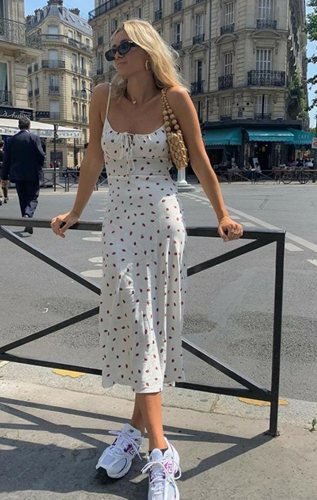 The flowy, maxi dress by Réalisation Par is becoming an absolute necessity and everyone's favourite choice. The Australian label is rooting deep and creating an exceptional collection of summer dresses. Never waste too much time on how you can make your outfit stand out. The only easy and manageable way to do that will be by doing whatever comes to your mind.
 If you wish to go with sneakers then go with sneakers, if you think flats will do then don't waste another minute on trying out anything else. The basics is what in fashion right now.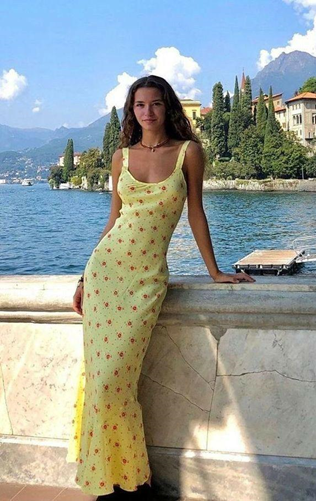 Another Réalisation Par dress presenting its round neckline with straps of moderate size. The close fitting around waist and ruffled maxi length is what its centre of attraction. The splendid colour doesn't fail to remind you of summer. What needs your attention in summer is the way you dress yourself. Always try to put comfortable appearance.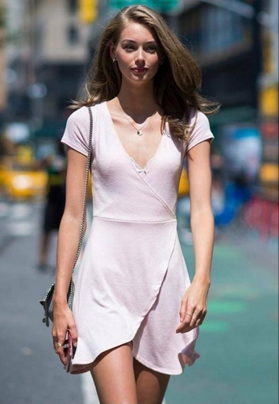 The wrap dress is just a 'step it up a notch' sort of addition to the summer dresses. Mini skirt length dresses are becoming an ultimate necessity for summer these days and we are pretty certain that they don't lower our expectations in any manner.  The V neck and regular short sleeves are what which maintains the whole guise of breezy summer.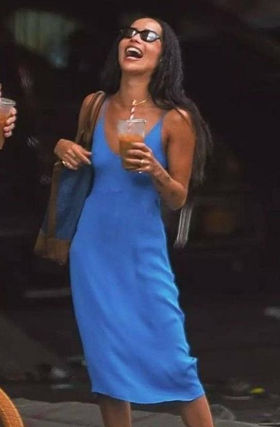 Miss Zoe Kravitz serving us major fashion goals wherever she goes from grocery shopping to get a go-to morning coffee. This blue Jersey dress with moderate v neck and straps is an ultra basic addition to your wardrobe. The knee length of this dress is very easy to go with plus you will hardly need to run your brain on what to pair this with. Sneakers are undoubtedly the most suitable option with not much efforts to make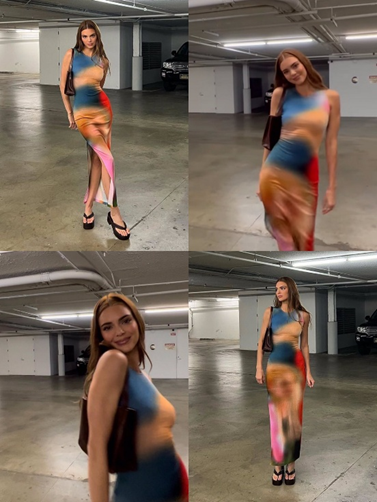 All ladies, please make an applause for this lady right here. Miss Kendall Jenner is another versatile dresser with openness and strong, vivid personality which reflects colours of every shade through her style. This long line maxi dress with slits running from knees. The highly tie dye print and high, round neckline paired with open top platform sandals.
Make sure to at least one of the summer necessity to make your summer more comfortable and pleasing. The long summer days will be nothing but happy, breezy days if you are in what you adore.
Edited By: Khushi Thakur
Published By: Mohammed Anees