Sudden infant death syndrome (SIDS), often called "cot death," is the abrupt and unknown death of an otherwise healthy baby.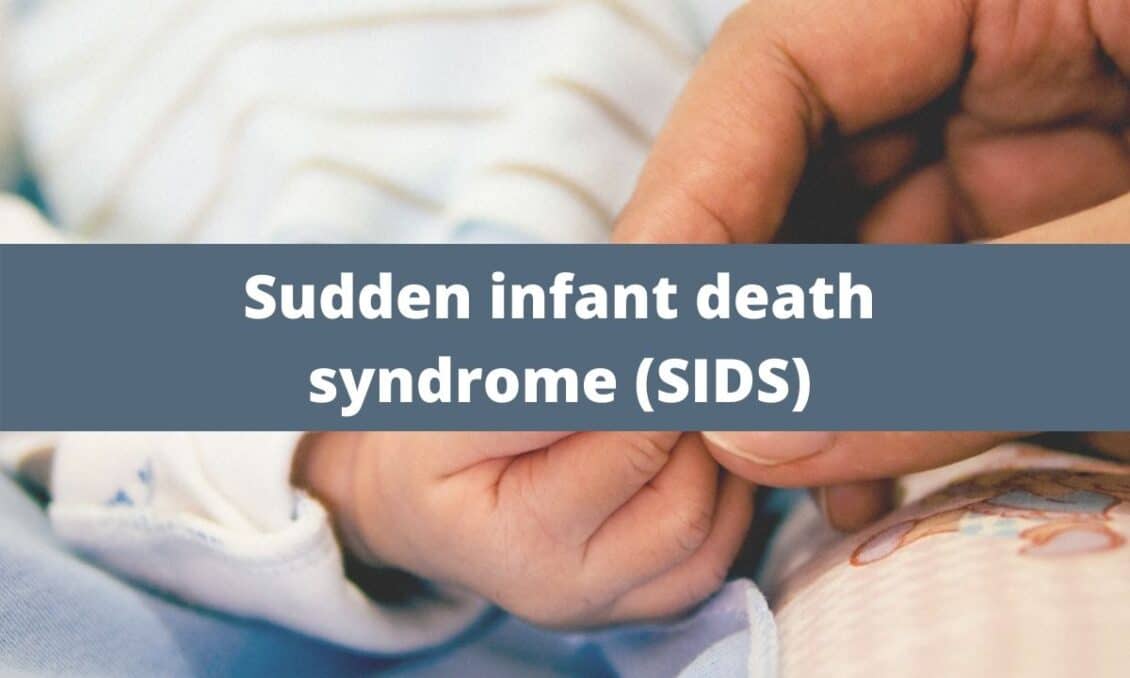 SIDS is the greatest cause of death for infants aged one month to one year in the United States, killing an estimated 1,389 babies in 2020. Another 1,062 newborns died of unclear reasons in the same year, while 905 fatalities were ruled as unforeseen asphyxia or choking in bed.
The majority of infant deaths occur during the first six months of life. Infants born preterm or with a low birth weight are especially vulnerable. It is also slightly more likely in baby boys and normally occurs while a baby is sleeping, but it can happen while they are awake as well.
What causes SIDS?
The specific pathogenesis of SIDS is unknown to researchers. According to research, some newborns who die from it have the following characteristics:
Some babies have issues with the area of the brain that controls breathing and waking up when sleeping. Babies born with abnormalities in other sections of the brain or body may be at a higher risk.
Genes and environmental factors may interact to raise its risk.
Research has discovered a relationship between heart function and SIDS.
Newborns have respiratory illnesses before they die. It occurs more frequently during the colder months when respiratory diseases are more prevalent.
We don't know what exactly causes SIDS or how to treat it. However, scientists are making progress to save the lives of thousands of newborns.
Risk Factors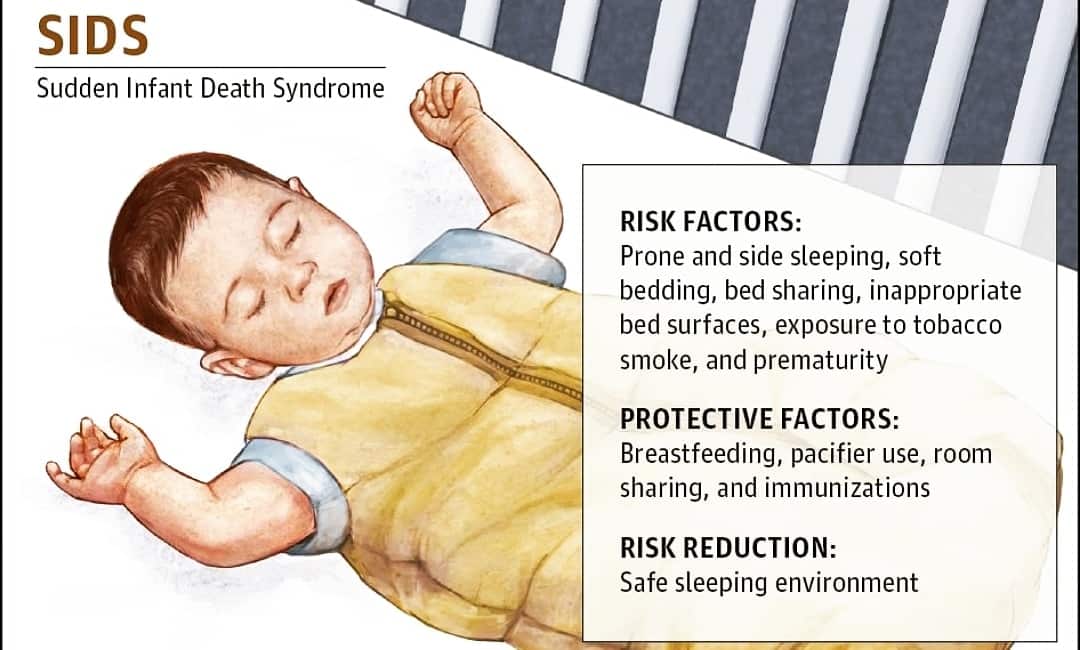 Despite the oblivious nature of SIDS, scientists have identified a few factors:
Sex: It is significantly more common in boys.
Age: Between the second and fourth months, infants are most susceptible.
A family tree: Babies who have had siblings or cousins die from it are at a higher risk.
Passive smoking: Babies who live with smokers are more likely to die from it.
Early birth: Both premature birth and low birth weight enhance your baby's risk of sudden infant death.
How to prevent SIDS?
As per the known risk factors, a few guidelines and precautionary measures are set to reduce the risk of any unforeseen loss.
Getting prenatal care: Eating and staying healthy.
Putting the infant on their back for sleep. Changing the baby's position while they are awake.
Using proper bedding: The mattress should be firm, not too fluffy.
Avoid overheating the infant: Keep the baby warm but not too warm.
Sharing a room but not a bed: Use a crib or bassinet.
Taking your baby for regular checkups and vaccinations
Breastfeeding the baby: At least 6 months.
New Discovery
A team of Australian scientists found that babies at risk of the mysterious Sudden Infant Death Syndrome have a low level of an enzyme known as butyrylcholinesterase (BChE) in their blood.
The new study published in the eBioMedicine journal examined if there was anything essentially different about babies that died from SIDS. Dr. Carmel Harrington of the Children's Hospital at Westmead in Sydney, Australia, led the research team. She lost one of her own children to the syndrome nearly 30 years ago.
The researchers analyzed dried blood samples from 655 healthy newborns, 26 deaths from the syndrome, and 41 deaths from other causes. The researchers discovered that almost nine out of ten SIDS babies had lower levels of BChE enzymes than the babies in the other two groups.
While the latest findings are significant, scientists are still far from determining the origin and prevention of this syndrome.
While the study showed that babies with Sudden Infant Death Syndrome had lower BChE levels than children without the condition, it did not specify what constitutes a "normal" value for the enzyme. Even if infants are determined to have low BChE levels, doctors have yet to find a cure for this ailment.
---
Read More: J&J's licence for making baby powder in Mumbai cancelled by FDA-Maharastra
---