13 January, Malakal, South Sudan Over 1,000 Indian troops, including five female Army personnel, have been awarded UN medals for their contributions to the UN Mission in South Sudan (UNMISS).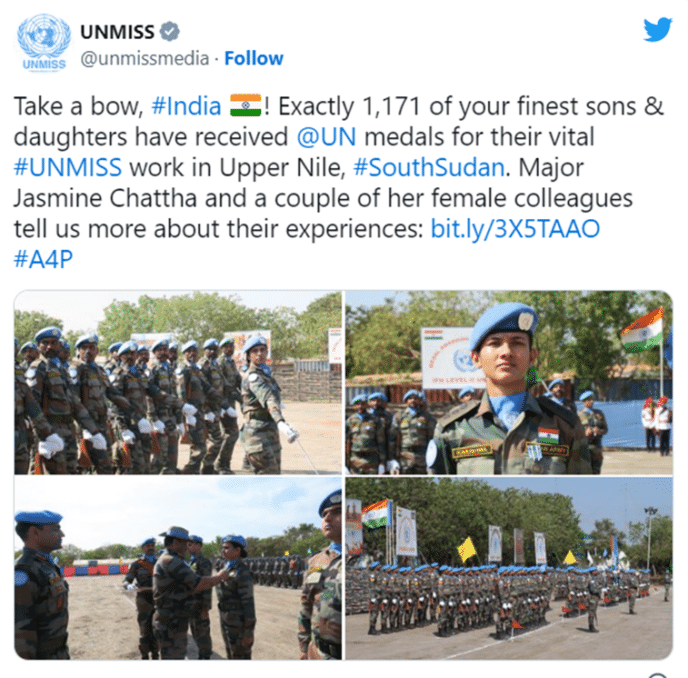 "#India, take a bow. Exactly 1,171 of your best boys and girls have been awarded United Nations medals for their critical UNMISS efforts in Upper Nile, South Sudan. Major Jasmine Chattha and two of her female coworkers tell us about their experiences "In a tweet on Thursday, the UN Mission in South Sudan (UNMISS) stated.
Major Jasmine Chattha.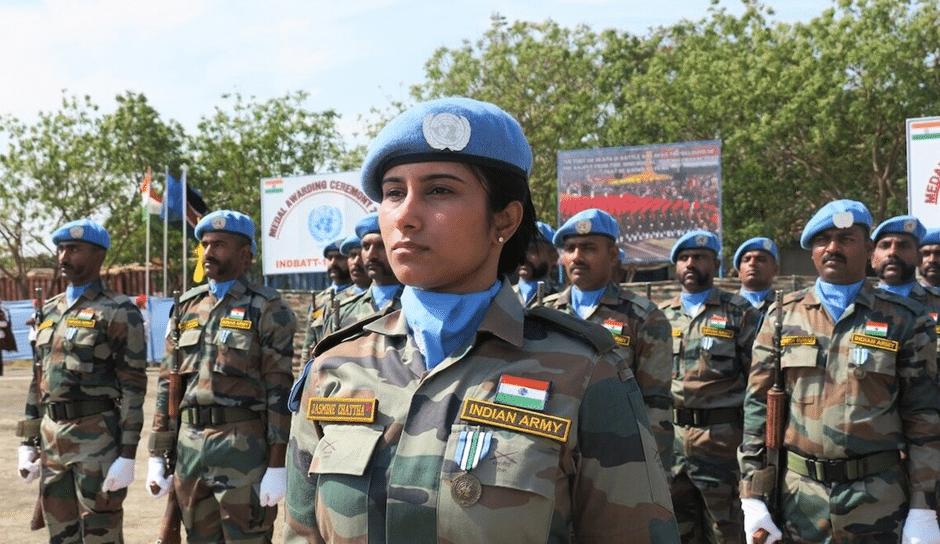 There was something unusual about this year's medal presentation for Indian peacekeepers in Upper Nile. Major Jasmine Chattha led the march of the massive number of soldiers, engineers, and medical personnel for the first time.
"It's been an honor to represent my unit on this historic day. We are sending a strong message to South Sudanese society by elevating women as leaders., and women in particular. In our job, for example, when we rebuild roads or attempt to mitigate floods, we come into touch with the local community, and they see that we, as women, are leading a team and are respected and listened to " UNMISS cited her as saying in a news release.
she remarked that her platoon is quite proud of themselves for the engineering work they did
While it is true that India's peacekeeping deployment in Upper Nile is nearly all male, Major Chattha was not the only lady to win a medal for her country's great work: five of the 1,171 personnel awarded the dazzling pieces of metal were females.
Captain Karishma Kathayat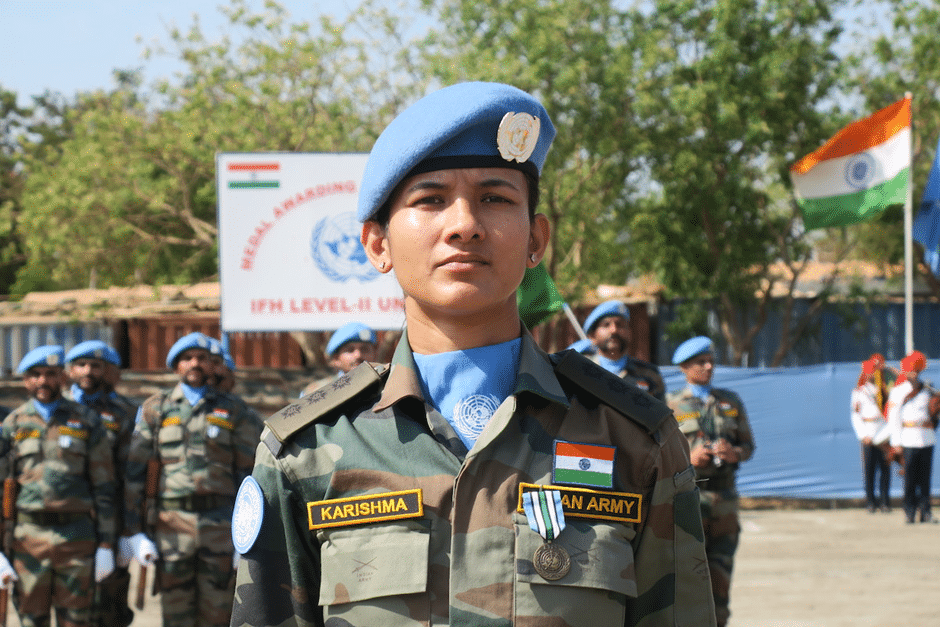 One of them was Captain Karishma Kathayat, an engineer. She, like Major Chattha, comes from a military family. She had a fantastic feeling to assist people in living better lives
Major Amanpreet Kaur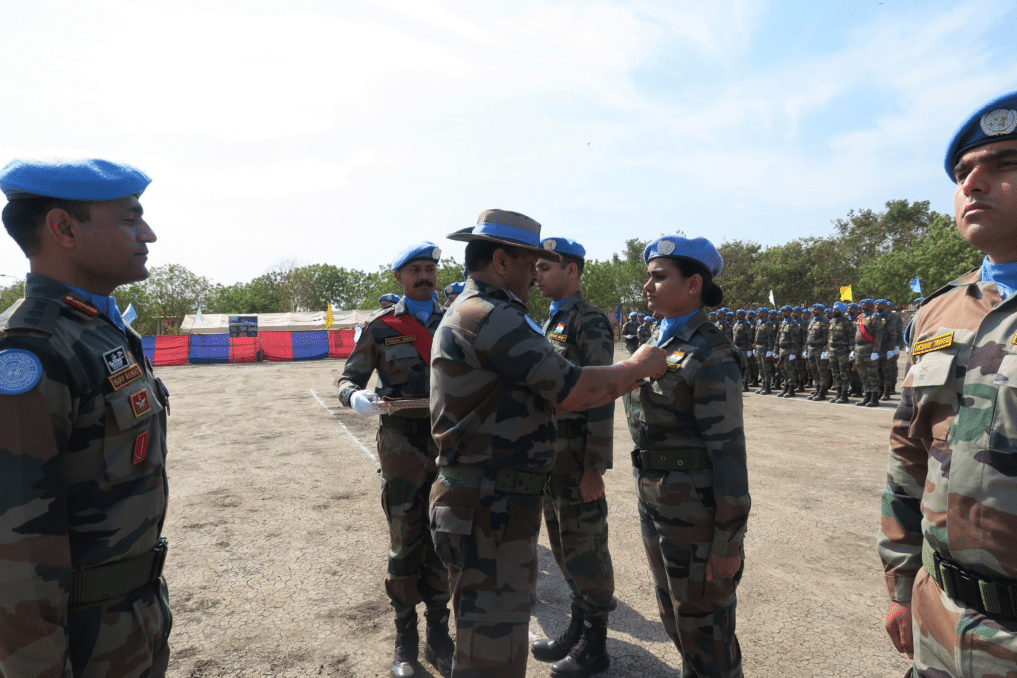 Major Amanpreet Kaur, a doctor assigned to the expedition, stated that without these treatments, the infants may have died or suffered crippling limb abnormalities. "We have already learned a lot by providing healthcare to both UNMISS employees and our South Sudanese guests who come for emergencies or specific treatment they cannot obtain elsewhere. Major's actual reward was to see her patients in good health
India is one of the greatest troop contributors to UN peacekeeping missions, and its soldiers are praised for their exceptional performance and for going above and beyond their responsibilities while serving in the missions.
As of June 2022, India has 2370 military soldiers stationed with UNMISS, the second biggest number behind Rwanda (2637).
Last week, India sent the largest platoon of women troops to the UN Interim Security Force in Abyei (UNISFA), signaling New Delhi's intention to considerably increase the number of women in peacekeeping contingents.
The platoon of women peacekeepers deployed in Abyei as part of the Indian Battalion in UNISFA is India's largest single unit of women peacekeepers in a UN Mission since the nation sent the first-ever all-force women to Liberia in 2007.
Deadly fighting in Adhidiang and Kodok, where over 11,000 displaced people are congregated near to a UNMISS military installation, has resulted in unimaginable misery and casualties.
Since September of last year, Indian medical personnel has conducted life-saving emergency surgery on five youngsters.