Tamannaah Bhatia recently addressed the attention surrounding her relationship with Vijay Varma, shedding light on the challenges of being in the public eye. The couple had faced paparazzi teasing and speculations about their romantic getaway in the Maldives, prompting Vijay Varma to react strongly to the intrusion of their privacy.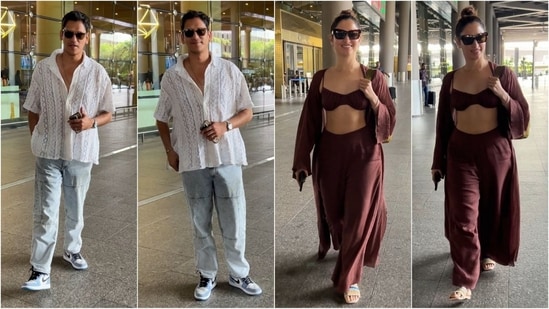 In an interview with News18, Tamannaah candidly discussed the scrutiny she and Vijay Varma have faced since confirming their relationship back in June. She acknowledged that hurtful comments sometimes come from people who are familiar with you, but she emphasized the importance of maintaining self-confidence and self-worth. "So, I have had a very strong demarcation in my career, when it comes to my work and personal life," she explained. Tamannaah has always been known for her honesty and straightforwardness, and she highlighted her journey of self-discovery and the evolving understanding of her parents as significant achievements.
Tamannaah's parents have embraced her choices and growth, which she views as a testament to her authenticity. She stated that now, besides concerns about the health of her loved ones, nothing else can steal her happiness.
Since publicly acknowledging their relationship, Tamannaah and Vijay have been actively engaging with their fans on social media and sharing insights into their bond through interviews. Tamannaah had previously expressed her admiration for Vijay, describing him as someone she looks up to. Their connection was built organically, and she explained how Vijay's openness made it easier for her to let her guard down, ultimately making him her "happy place."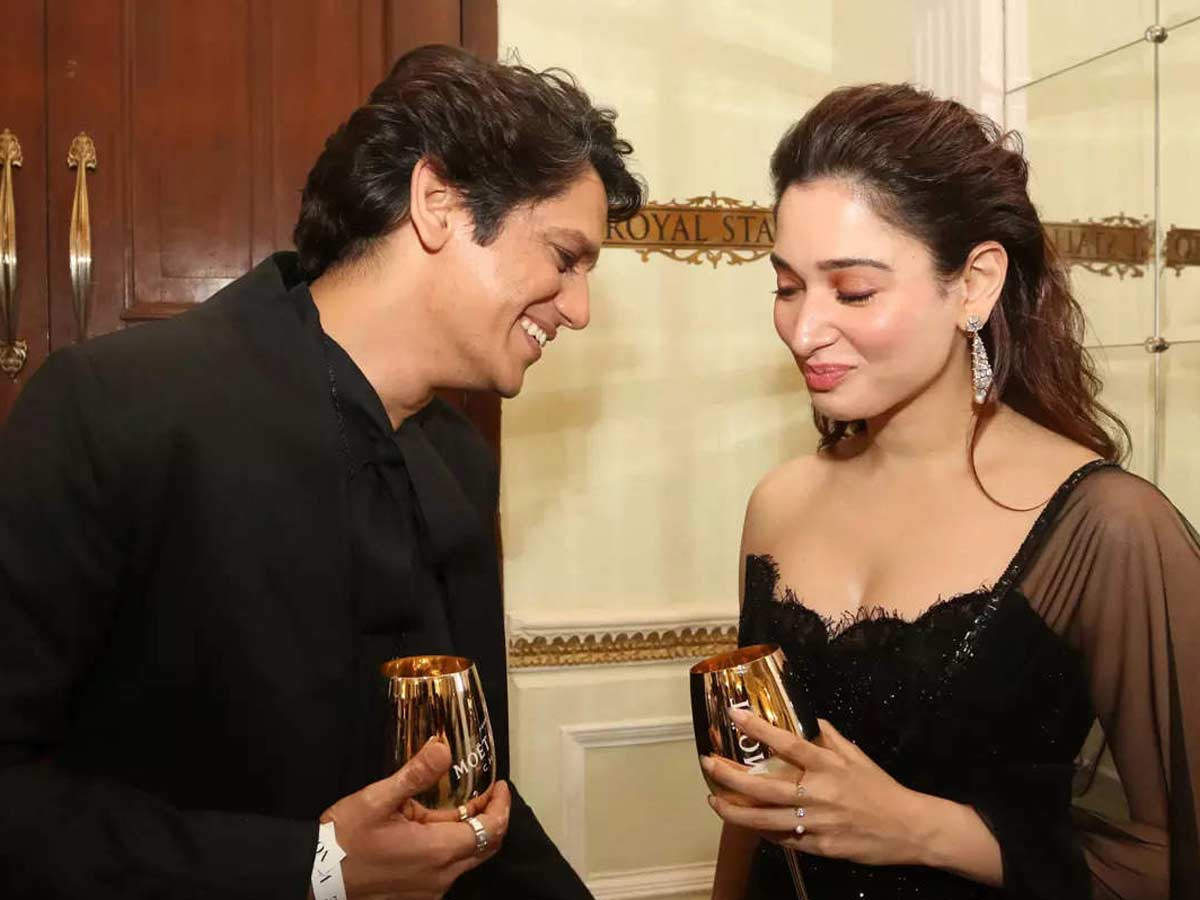 Tamannaah Bhatia shared her perspective on navigating the spotlight that comes with a high-profile relationship and her commitment to authenticity in both her personal and professional life. Despite the challenges, she and Vijay Varma continue to grow stronger as a couple while pursuing their respective careers in the entertainment industry.
How Tamannaah Bhatia and Vijay varma started dating
Tamannaah Bhatia confirmed her romantic relationship with actor Vijay Varma, ending months of speculation that had surrounded their status as a couple. Their journey towards love reportedly began on the sets of the highly anticipated anthology film, "Lust Stories 2." The project, featuring them together for the first time, is helmed by a stellar lineup of directors including Amit Ravindernath Sharma, Konkona Sensharma, R Balki, and Sujoy Ghosh.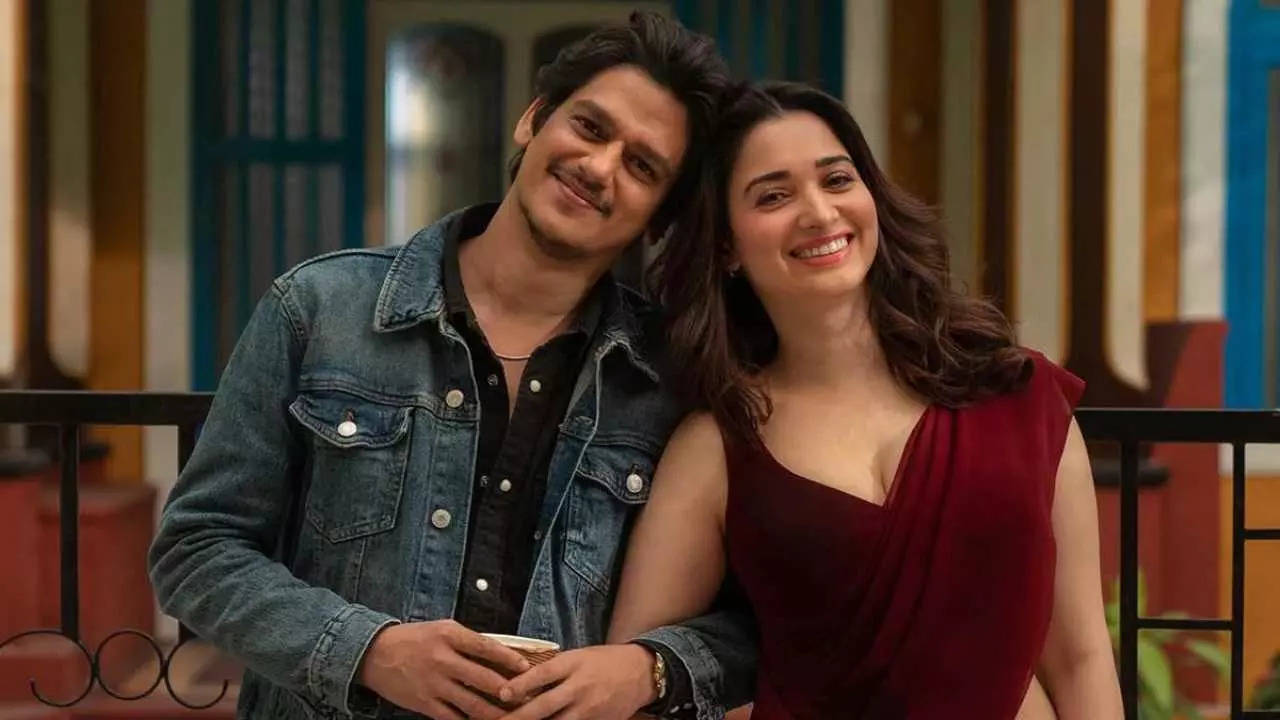 Rumors of their romance had been circulating for some time, gaining momentum after a video purportedly showing them kissing at a New Year's Eve party in Goa surfaced. Despite the growing speculation, Tamannaah and Vijay had chosen to maintain a veil of silence regarding their relationship. However, their frequent public appearances together in Mumbai fueled curiosity and further fueled the gossip mill.
In a candid interview with Film Companion, Tamannaah finally put an end to the speculation, acknowledging her relationship with Vijay Varma. She eloquently stated that romantic attraction cannot be solely attributed to the fact that someone is a co-star. She drew from her extensive experience of working with numerous co-stars in the entertainment industry to emphasize that love and attraction are deeply personal matters, transcending one's profession. Tamannaah's revelation about her relationship with Vijay Varma has undoubtedly added a new dimension to their personal lives and the curiosity of their fans.
Their open acknowledgment of their relationship showcases a refreshing perspective on celebrity romances, emphasizing that genuine connections are formed irrespective of the glitz and glamour of the film industry. As Tamannaah and Vijay embark on this new chapter together, their fans eagerly await more glimpses of their love story both on and off the silver screen.
Tamannaah Bhatia's Recent Work
In terms of her recent work, Tamannaah was last seen in Disney+ Hotstar's series "Aakhri Sach," where she portrayed the lead investigator. The show is reportedly based on the 2018 Burari case, showcasing her versatility as an actor. Prior to this, she graced the screen alongside the legendary Rajinikanth in the blockbuster film "Jailer," which premiered on August 10, garnering widespread acclaim.