Deal to foster increased efforts to boost customer protection
---
Tech giant Microsoft is in talks to acquire cyber-intelligence and security service firm Mandiant, according to persons involved with the deal.
The sources however, stated that the offer may not result in a concrete deal. Mandiant Inc. stocks increased by more than 18%, with Microsoft's shares rising by 1.2%.
Stating that it aimed to spend $20 billion on cybersecurity in the next five years, it had acquired two smaller cybersecurity companies in 2021, including RiskIQ. In May 2021, Microsoft also collaborated with Darktrace to combat cybersecurity threats.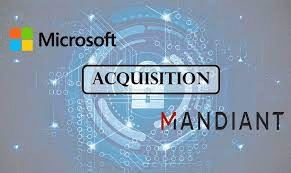 Founded by a former U.S Air Force officer, Mandiant is an American firm with a market valuation of $3.6 billion.
It regained its status as a sole company last year, when its owner FireEye Inc. sold its titular security business to a partnership headed by Symphony Technology Group.
Despite being nearly two decades old, Mandiant was bought by FireEye only recently, in 2013. Mandiant's executives are often called upon to scrutinize government-supported and individual criminal cyberhacking security breaches.
FireEye has been at the forefront of numerous cybersecurity investigations, including those of the Sony Entertainment obtrusion in North Korea in 2014. A 2017 breach in Equifax Inc, along with alleged state-backed data invasions in China and Russia are some of its notable endeavors.
Termed as a "security annus horribilis", Microsoft has faced several security issues in the last few years, with 2021 only elevating its problems.
On March 2nd, Microsoft announced vulnerability CVE-2021-26855 in its Exchange Server. In July, hackers were detected intruding Microsoft's Windows Print Spooler service, and the breach was dubbed 'PrintNightmare'.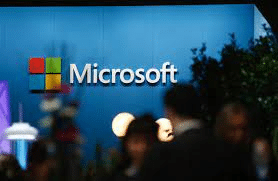 The failed 2021 November Patch fix left millions of Windows Server users at risk of system domination. It furthered the possibility of private local files being accessed by internet users on the same network, and can grant the attacker.
Researcher Abdelhamid Naceri, who observed the original flaw, published a proof of concept (PoC) for a new zero-day targeting the Microsoft fix.
Coupled with Microsoft's existing line-up of cloud-native security solutions, which include 365 Defender, Azure Defender, and Azure Sentinel, Mandiant is bound to improve the software corporation's security programmes and cyber-intelligence.
Microsoft has also been extensively diversifying its investments, by purchasing gaming studios, etc. Most recently, it sealed the deal with Activision Blizzard, for $68.7 billion.
---
Edited by- Mahi Gupta
Published by- Pawan Rajput