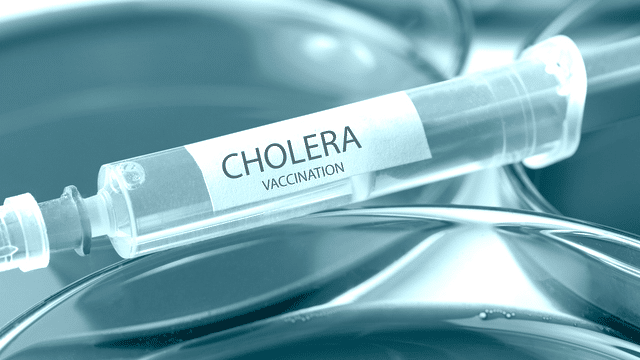 WHO Send 1 Million Oral Cholera Vaccines
According to the World Health Organization Tuesday news, the First Cholera Vaccine Landed in Haiti. To stop the deadly battle against Cholera. Haiti has received more than one million oral Cholera vaccines.
Until now kids below 14 years of age and women are having more than seventeen thousand suspected cases. It is said the number might be higher due to under-reporting. The accurate numbers are anonymous to the world.
According to WHO fuel shortages and gang violence has become a hurdle to helping aid reach hospitals.
The rising road blockage incidents have stopped access to the transport of pure water and health supplies to the affected areas. Which might leads to the risk of an increase in death numbers.
The UNICEF (United Nations International Children Emergency Fund) former Haiti Representative Bruno Maes quoted "it's devastating to see fuel restrictions making children's main victim."
Surrounded by the Caribbean Sea and the North Atlantic Ocean, Haiti is again caught in a cholera outbreak after the 2010–11 outbreak.
The risk of getting Cholera is high when a country is affected by poverty, natural disasters, or war-type situations. Haiti has previously survived the major earthquake in October 2010, which harmed its major source of drinking water Artibonite River health officers said that more than five lakh people got affected that year only.
As Cholera disease is water born, there is an urgent need for water-purifying chemicals to reach all places and working health centers. Due to roadblocks, many centers are lacking highly effective centers. There is fear noted of death from lack of food or increasing rate of malnutrition as transport of food supplies is also getting affected in this.
The armed force gang majorly blocked the main ports of fuel terminals which were stopping many centers to run their equipment on generators. The rising problem of blocks has created a domino effect on finding secure routes and reporting cases on priority.
In this situation, the help of world health organizations in Haiti has come as a boon to the affected people.
WHO said the vaccination campaign may start in a few days and the children from age one and highly affected children will be on first priority.
---
READ MORE: International Universal Health Coverage Day 2022: Focus Points