The G20 Summit is made up of the majority of the world's largest economies, including both developed and developing countries; it accounts for roughly 80% of global GDP, 59-77% of international trade, two-thirds of the global population, and 60% of the global land area.
It strives to address important global economic concerns like international financial stability, reducing greenhouse gas emissions, and promoting sustainable development.
This year's summit was held in Bali, with heads of state and government arriving one day before the G20 Summit. Yesterday, world leaders arrived, including Chinese President Xi Jinping and British Prime Minister Rishi Sunak.
"Everything is going well and on time," Usman Kansong, Director General of Public Information and Communications at the Ministry of Communications and Informatics, told the G20 Communications and Media Team on Monday.
During the two-day summit, The arrival of the three leaders will supplement the attendance of 17 of the 20 G20 heads of state who have confirmed their attendance at the G20 Summit.
"It is normal because, at every summit, there will always be countries that are unable to attend for various reasons," Usman explained.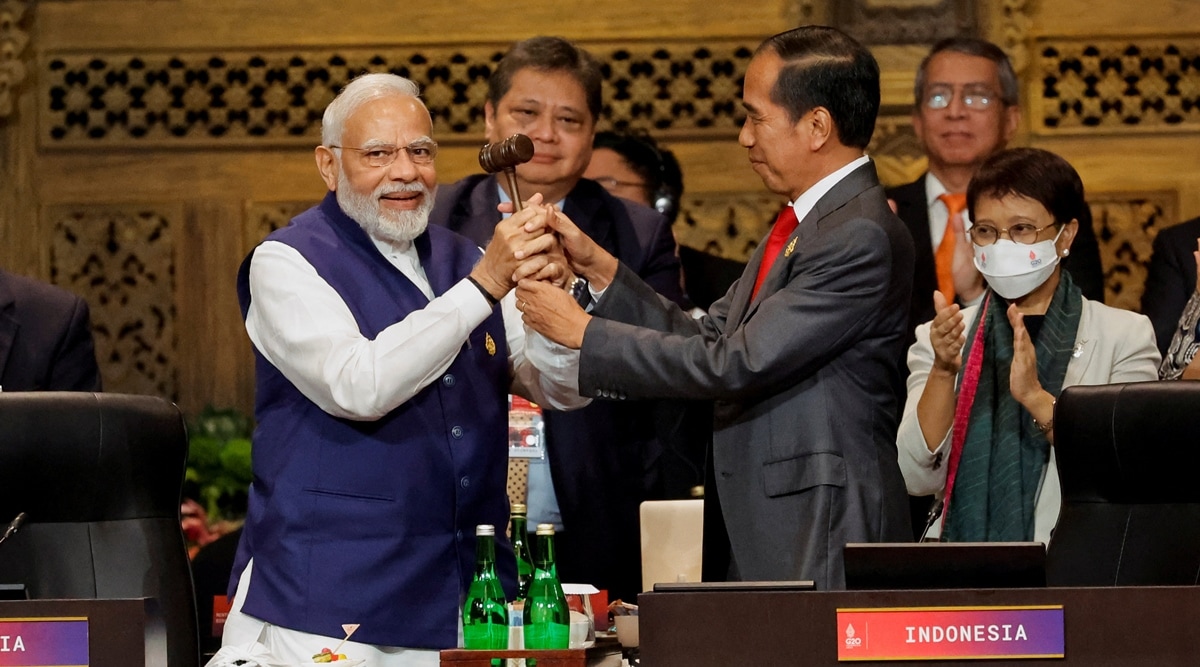 The G20 leaders will discuss, among other things, the three priorities of Indonesia's G20 presidency, under the theme 'Recover Together, Recover Stronger' this year.
global health architecture
digital transformations
sustainable energy transitions
---
Poland's president on missile attack: 'Unfortunate' not 'intentional'
---
Indonesia will preside over the G20 from 1 December 2021 to 30 November 2022. During its presidency, Indonesia has focused on the global COVID-19 pandemic and how to overcome the challenges associated with it collectively.
The previous G20 summit, held in Rome in 2021, was hosted by the Italian G20 presidency. Following the summit, the G20 leaders issued a declaration in which they agreed to strengthen the global COVID-19 pandemic response and pave the way for global recovery.
---
NATO and G7 Leaders Issue a Joint Statement on the Sidelines of the G20 Summit in Bali – 'We condemn the barbaric missile attacks that Russia perpetrated on Ukrainian cities and civilian infrastructure on Tuesday. ' Indonesian President Joko Widodo greeted Prime Minister Narendra Modi at the summit venue prior to the summit's formal opening.
"The Summit will feature extensive discussions on how to address major global challenges. It will also concentrate on ways to promote global sustainable development "The Prime Minister's Office issued in a tweet.
Over the next two days, leaders from the world's major economies will meet to discuss the challenges posed by the Covid pandemic, which has recently been topped by Russia's war in Ukraine. Following the meeting in Indonesia, India will assume the Group of 20 presidencies for a year.
---
READ MORE: World's population reaches 8 billion; India will be the most populated country
---