According to the reports, the slab collapse resulted in injuring around 4 people.
Chandrapur(Maharashtra), 27 November 2022: At around 5:10 pm on the evening of Sunday, a slab of a foot-over bridge was present at the Balharshah Junction Railway Station of the Chandrapur district of Maharashtra. The bridge connects Platform Number 1 and Platform Number 2 on the Balharshah Junction at a distance of approximately 150km from the city of Nagpur.
Around 4 people were present on the foot-over bridge who fell down on the railway track as the bridge collapsed. Fortunately, no train was moving under the bridge at the time of the incident. All the people injured were shifted to the Civil Hospital after being given first aid. No casualties are reported yet.
Soon after the incident, videos of the site were reported by ANI.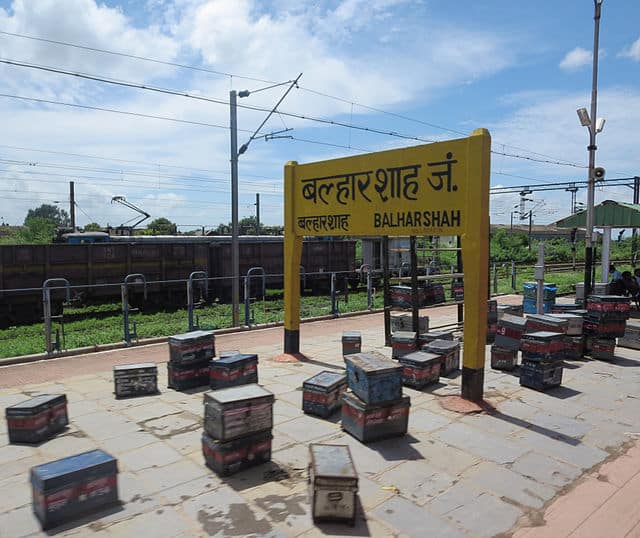 The Railway Officials reported that a part of a pre-cast slab of the Foot Over Bridge(FOB) collapsed at Balharshah Junction, Nagpur Division, reported by ANI.
Shivaji Sutter, Chief Public Relations Officer of Central Railways said," A part of Pre-case slab FOB at Balharshah Railway Station Connecting Platforms 1 and 2 has fallen down at around 5:10 pm on Saturday. It is mentioned here that not the FOB has fallen down, it's a part of the precast slab."
"A large number of passengers were using the FoB to board a Pune-bound train when a part of it suddenly caved in. As a result, some people fell on the railway track below from a height of around 20 feet," as told by a Government Official, reported by PTI.
Soon after the incident, the Railway announced an exgratia sum of Rs 1 lakh for the people who were severely injured by the incident and a sum of fifty thousand rupees for simple injuries.
The injured people are being shifted to other hospitals as well for the best and early recovery: CRPO CR
More details are expected to be out soon.
---
Read More: High cholesterol can cause pain in the hips: Be aware and take control of your cholesterol for your gluteal muscles.
---