Police in Maharashtra's Osmanabad district have freed eleven employees who were chained up by contractors while working on a well and trying to escape, an official said on Tuesday.
After being set free on Saturday, the labourers described their horror, claiming that they had been made to work 12 hours a day without pay, given food just once a day, and forced to respond to nature's call in the well where they worked.
According to the spokesman, the police have so far detained four people in this relation, including two contractors.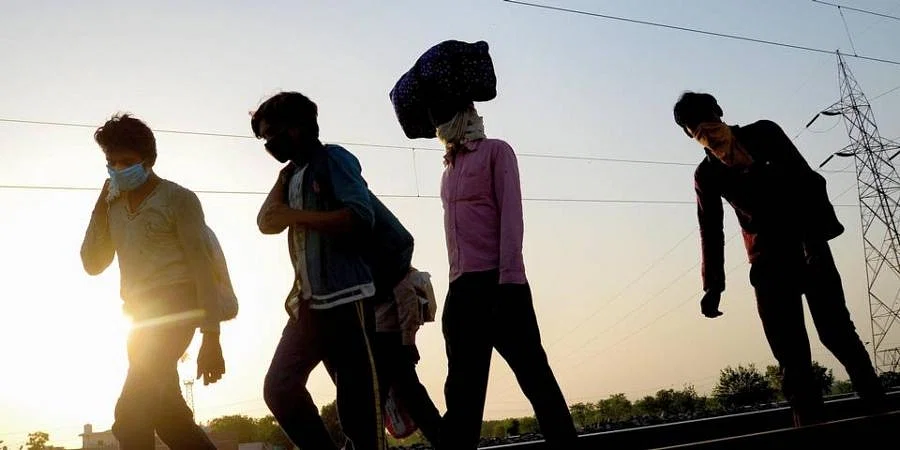 Inhuman treatment during work
According to assistant police inspector Jagdish Raut, the workers were unlawfully detained and subjected to torture after being sent by contractors to work on well digging in the Osmanabad villages of Khamaswadi and Wakharwadi.
Mr Bhagwan Ghukse, one of the workers, highlighted the inhumane living circumstances, including beatings, drugging, and being made to work for extended periods of time without much food or drink. To prevent them from escaping at night, the employees would be shackled to tractors. And Mr Gukse claimed that the men would thrash them with sticks and then forcefully drug them with wine if they were unable to fall asleep or were restless from pain, hunger, or exhaustion.
"Death was bound to happen here, I knew it. But before that, I wanted to attempt to get away at least once," he remarked.
Bharat Rathor, one of the rescued employees, laments, "We were treated like slaves," while displaying his injuries, including a swollen eye and open sores on his feet.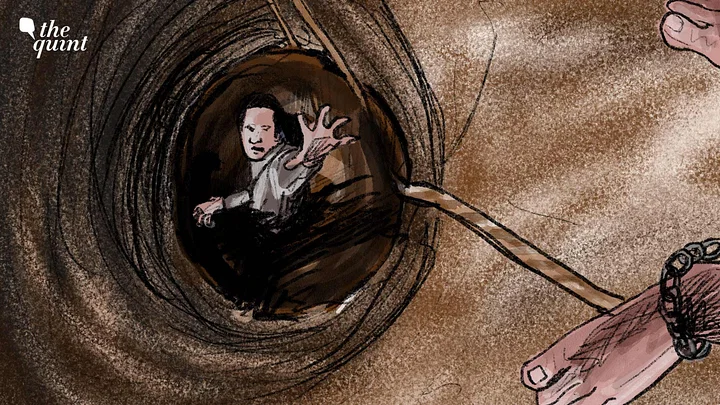 Bhagwan Ghukse woke up with a jolt and decided to run for his life
Mr Ghukse decided to give it a pass on June 15 or 16, though he can't recall for sure because the days had long since begun to blur together. He placed a finger into the chain's tiny lock while hunkering in the shadows and continued to twist it for hours until it ultimately released.
He made the decision to head in the direction of a sizable sugarcane field as he scrambled out of the compound. "I didn't know where I was. I was just aware of the need to return home. I ran down a railway track that was close to the field.
Mr Ghukse was able to return to his hometown and alert the authorities of the torture, which led to the rescue of 11 other workers from two different wells owned and operated by the same contractors.
According to local police officer Jagdish Raut, who is in charge of the investigation, "At first we didn't believe the labourer, but when we reached the location, we were shocked to see the conditions of the men."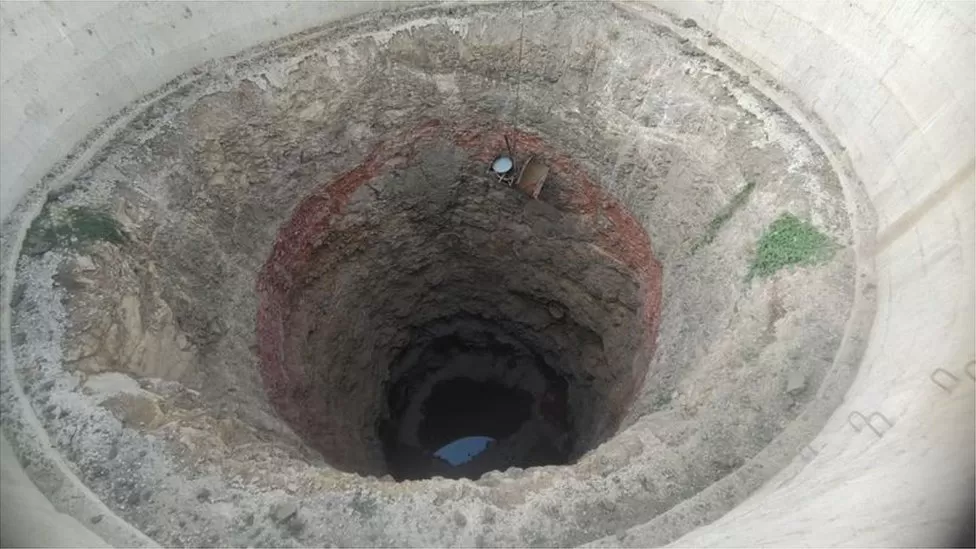 The victims, according to the police, were tied and tortured repeatedly after working for 12 to 14 hours straight to dig the wells. They had to relieve themselves inside the wells they were excavating and then clean the trash after finishing their job because there were no restrooms available, according to Mr Raut. The majority of them suffered blisters and extensive gashes on their eyes and feet; several of them were hospitalised for treatment.
Seven persons, including two women and a juvenile, have been accused in connection with the case, which has been making headlines in India all week, with human trafficking, kidnapping, abuse, and unlawful imprisonment under the Indian Penal Code. Four of them are being held by the police, one is being held in a juvenile facility, and two are evading capture.
The National Human Rights Commission (NHRC) censured the state government last week and ordered officials to provide the employees relief under the nation's labour rules, despite the fact that the agony still lingers and the workers express optimism about a fresh start.
Mr Rathor declares, "In the interim, we'll find employment in our villages and make whatever money we can." "Perhaps things will improve soon."