In a recent "virtual summit," India and Australia signed a new military logistics pact, and a similar arrangement between Delhi and Tokyo is possible.Insist that QUAD 2.0 be made stronger.
Many officials in Australia's Department of Foreign Affairs support include the country in the Malabar drills. Indian Minister of External Affairs S. Jaishankar has stated that India will "never be" a part of any coalition. The Chinese and Russian governments saw QUAD as an effort to form "an Asian NATO." Therefore, RIC membership provides a strategic advantage by allowing participants to operate independently.
New millenium brought RIC discussions.
The three nations prepared for the move from a unipolar to a multipolar framework.
Not anti-American. Despite its non-Western beginnings, the RIC emphasised sovereignty and territorial integrity, disapproved of social policy homilies, and opposed foreign regime change. BRICS nations prioritise democratising the world's economic and financial system.
Fruits borne by RIC for India
India and Russia have deepened political, defence, and energy ties. Russia backs India's Kashmir policy.
India license-produces the SU-30 and T-90 aircraft and tanks, and is developing the BrahMos Missile System alongside the military. Russia equipped INS Vikramaditya. India and Russia are building a nuclear plant in Bangladesh. Essar Oil sold virtually all its shares to a consortium led by Rosneft.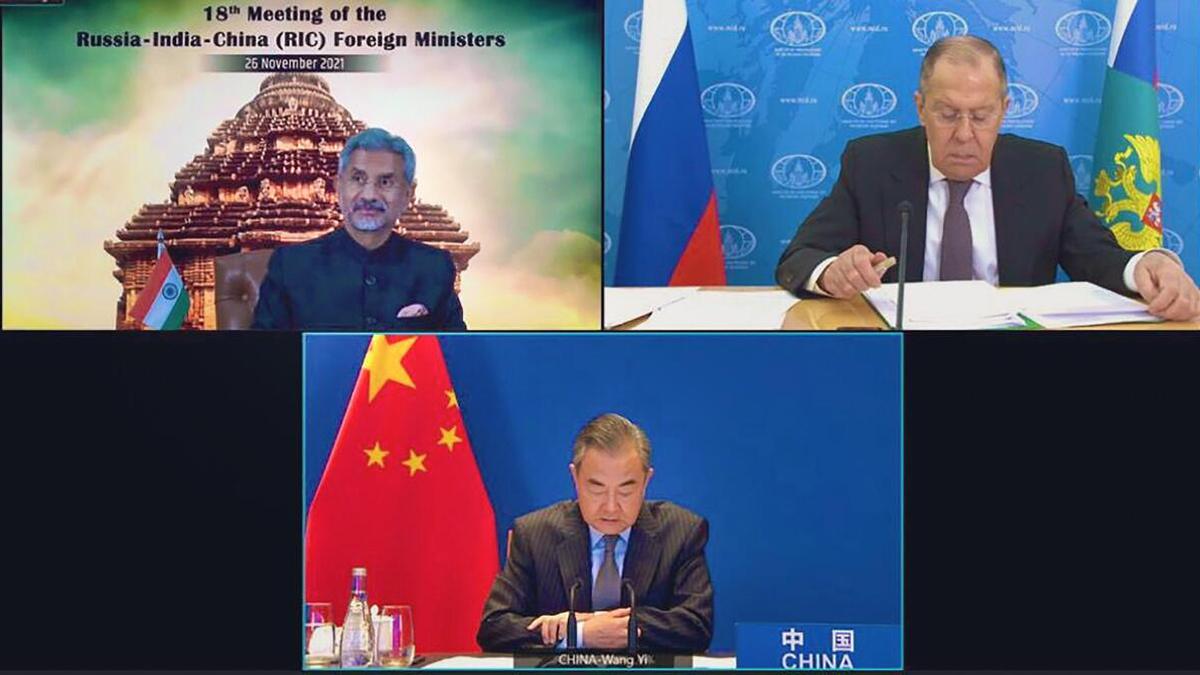 The 2003 decision to adopt a political approach to the border problem and seek increased collaboration with China boosted multisectoral relations between the two nations. Arunachal Pradesh is strategically vital to India, and in 2005 the two nations came to an agreement that implicitly recognised Indian interests there. In 2005, both parties' "strategic and rational interests" were considered in a settlement agreement. According to the text, a settlement was needed to "protect established residents in border regions."
U.S.-Indian ties are on the upswing.
India's defence ties with the United States have flourished, allowing the country to achieve its goal of reducing its reliance on Russia for military hardware while also benefiting from increased commerce and investment. The United States saw the significance of forming an alliance with a democratic India in Asia as China emerged as a potential threat to its global preeminence.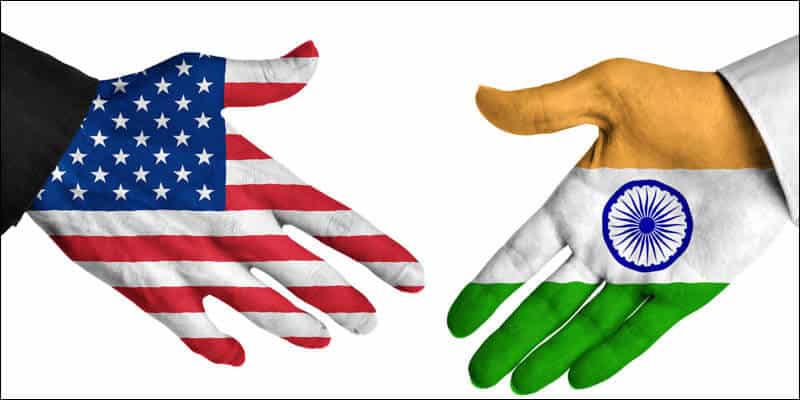 Indian relations with Russia and China have taken a nosedive.
China violated the promise it had made in 2005 by beginning construction on the China-Pakistan Economic Corridor, working to reduce India's regional influence, and increasing its naval and commercial presence in the Indian Ocean.
As ties between the United States and Russia collapsed in 2014 (after the annexation/accession of Crimea), Russia's retaliation against the United States included supporting and developing the Taliban in Afghanistan. Russia's closeness to China increased as a result of the west's attempt to isolate it.
Cooperation between Russia, India, and China is still important.
Russia and China lead the SCO, which includes four Central Asian states.
Central Asia's closeness gives stability along our uneasy borders. Pakistan-occupied Kashmir borders Tajikistan.
India currently prioritises the SCO since Pakistan and Iran and Afghanistan may join.
India should influence Russia and China in the region. Central Asian governments have said they want Russia and China's influence diminished.
RIC leads SCO and BRICS.
The India-Iran-Russia project, International North-South Transport Corridor (INSTC), is vital for a successful Indian presence alongside Russia and China.
India and Russia share defence and energy. Russia's resources can strengthen our security.
Recent developments should hasten our efforts to rectify China's bilateral imbalances, but disengagement isn't an option. We must work bilaterally and multilaterally to protect our border, technology, and economic interests. First meeting following Doklam at RIC.
Asia trusts Russia. India should also prioritise RIC. The Quad and JAI centre on the Indo Pacific and restrict India to a maritime power while it's a maritime and continental power.
Tender spot in RIC is Indo-Pacific
It's important for India's economy and security. In 2018, Prime Minister Narendra Modi said India views the Indo-Pacific as a "geographical notion," not a "strategy or club of restricted members."
China perceives our Indo-Pacific ambitions as U.S.-led containment.
Russia's Foreign Ministry sees Indo-Pacific as an American plot to ally India and Japan against China and Russia.
Easing tensions with the West by gaining Russia's trust
India must strengthen ties with Russia's Far East. PM Modi urged for a "Look Far East" strategy at the 2019 Eastern Economic Forum.
Chennai-Vladivostok maritime corridor.
We may persuade Russia that its interests in the Pacific are consistent with ours in weakening Chinese supremacy in the Indo-Pacific. This fits with President Putin's notion of a Greater Eurasia.
The India-China standoff has increased pressure for India to fast-track U.S. relationship. Unexceptionable goal, but no silver bullet. Outsourcing national security is impossible. Geographic realities, historical legacies, and global ambitions drive India's struggle for sovereignty, not a Cold War worldview.
The U.S.-Russia-China triangle affects RIC dynamics. 2008 (global economic crisis) and 2014 (Crimea's admission to Russia) modified this scenario. COVID-19 might prompt another modification, which could be affected by the U.S. election. This change's nature and impact are unclear.